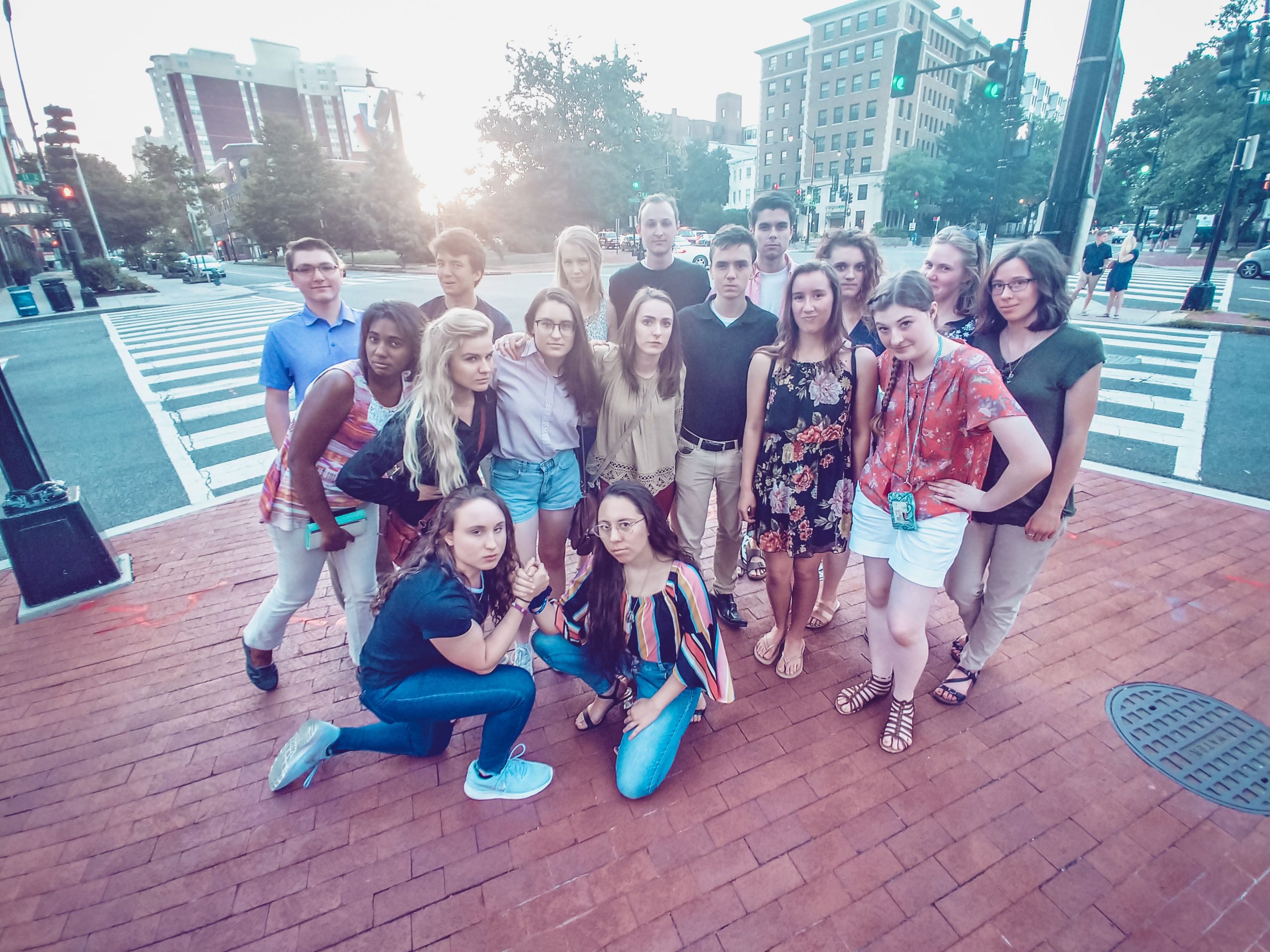 May 29, 2020
Students For Life Action Announces First Wave Of Pro-Life Student Captains
"The Pro-Life Generation is preparing for a post-Roe America, where every state will become a battleground for abolishing abortion. These 50 SFL Action Captains will be the Pro-Life Generation's leaders in their state for ending the human rights atrocity of our lifetime," said Kristan Hawkins, president of Students for Life Action.
FREDERICKSBURG, VA (5-28-2020)
—
Students for Life Action President Kristan Hawkins announced
the first wave of SFL Action Captains for 2020-2021, which now is organizing a grassroots presence in every state among the Pro-Life Generation. The network of Captains will be part of SFL Action's 2020 
#VoteProLifeFirst
campaign. Learn more 
here
.
To date, 50 students have been confirmed to lead in their states and prepare to abolish abortion and support mothers and their children, born and pre-born. SFL Action Captains will work to mobilize other pro-life students to make 1 million phone calls and knock on 500,000 doors to targeted voters as part of  SFLAction's 
#VoteProLifeFirst campaign
, 
organize to stop or close abortion facilities
 in their communities
, and partner with other pro-life groups in their states to prepare for a post-
Roe
America
.
Kristan Hawkins, president of Students for Life Action said: "Pro-life students balance a lot at school, at work and in their private lives, which makes us incredibly thankful that they are stepping up to volunteer their time to ensure that their state is ready for the day when 
Roe
 is reversed. Students for Life Action will be ready to take our battle to abolish abortion into every state, with captains heading teams who are engaged, trained and ready to make an incredible difference. The 50 SFL Action Captains complement the 1,225+ Students for Life groups across the country and will work to shape the policies that will make abortion both illegal and unthinkable."
You can read about the success of our 2019-2020 SFLAction Captain program 
here
.
Hawkins has written about a post-
Roe
America extensively. Read her 'Blueprint for a post-
Roe
America" in the
Washington Examiner
.
Minnesota SFL Action Captain Savanna Beaurline has previously written about why we must oppose the Equal Rights Amendment. You can read her op-ed 
here
.
You can watch a video about Virginia SFL Action Captains and their efforts in the 2019 Virginia state legislative election at the link 
here
.
For questions or to set up an interview, please contact Kristi Hamrick at 
[email protected]
. 
Students for Life Action is the c4 arm of Students for Life and engages the Pro-Life Generation to create a post-Roe America.
Students for Life of America is the nation's largest, pro-life, youth organization. Headquartered in Fredericksburg, VA, SFLA serves more than 1250 groups on middle school, high school, college, universities, medical and law school campuses in all 50 states.