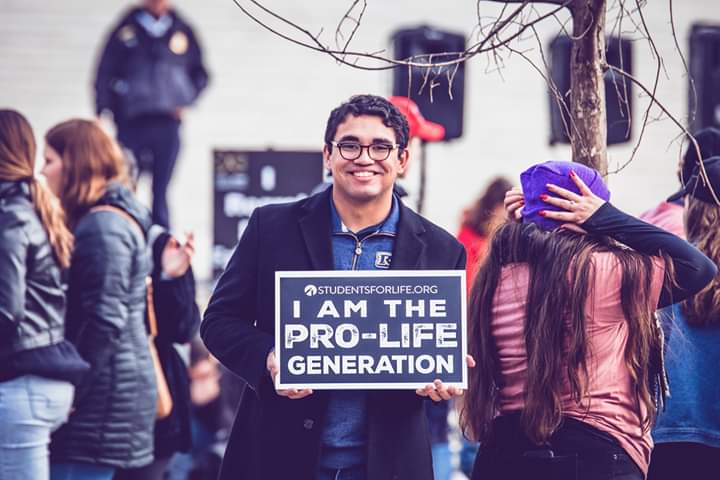 June 12, 2020
Students For Life Action Announces Summer Campaign Team
On June 15th, Students for Life of Action will officially launch a internship for Students for Life leaders across the country to participate in campaign deployments across the country.
The vision of the Students for Life Action is to equip and further train these students this summer so that they will be able to mobilize their Students for Life groups back on campus this fall for the 2020 election.
In the 2020 elections, Students for Life Action plans to recruit 1,500 student volunteers to knock on 500,000 doors and make 1 million phone calls to turn out voters as part of our #VoteProLifeFirst campaign in states across the country.
Lily Hutkowski, Students for Life Action Volunteer Coordinator said that "These summer interns are a testimony to the diversity and strength of the Pro-Life Generation and will be a major asset to Students for Life Action as we work to ensure pro-life legislators are elected who will protect the preborn".
Meet these incredible leaders:
Shiva Baradaran
Shiva is a staunch pro-life activist who was born and raised in Edmond, Oklahoma. She graduated from University of Houston with a BS in Political Science, and in her time there, she was the President of the campus pro-life organization, Coogs For Life, and a Dr. Joseph Graham Fellow with Texas Right to Life. While attending a university that was down the street from the largest Planned Parenthood in the western hemisphere, she established a Pregnant and Parenting Student Scholarship that would help undergraduate students choose life for their child while pursuing their own education. When she isn't busy saving babies and helping women, she likes to spend her free time singing and making new friends.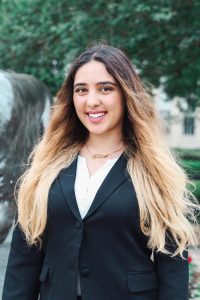 Erica Caporletti 
Erica Caporletti is a passionate pro-life advocate and president of her school's Students for Life group. She attends Towson University where she is studying nonprofit management. Erica regularly sidewalk counsels at the Baltimore Planned Parenthood and is a previous Students for Life field team intern and Wilberforce Fellow.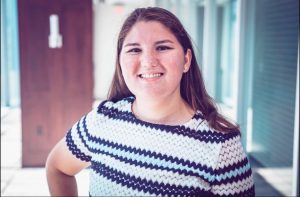 Aaron Covarrubias 
Aaron Covarrubias is a graduate of the University of Oregon. He is proud to call the great state of Oregon home. Since January, he has been in our nation's capital interning in the office of a member of Congress. He is also a proud Democrat and am active in Democrats for Life of America (DFLA) which gives voice to the one-third of our party who believe Americans must always support the least among us, including the unborn.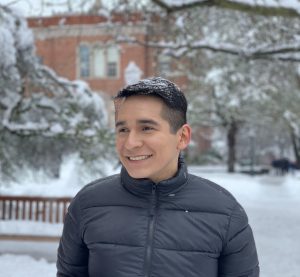 Maggie Donica
Maggie Donica is the president of the Students for Life chapter at Liberty University where she is studying integrated communications. She is motivated to apply her education and communication abilities to help end abortion. Maggie is also a Students for Life Action State Captain.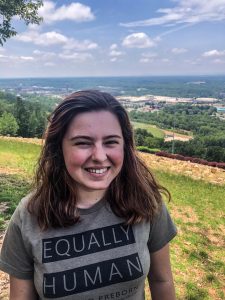 Alyssa Jones
Alyssa is involved in the pro-life movement because she believes all life is of equal value and should be treated with dignity from conception. She knows that the pro-life argument is compatible with statistics, science and other proven facts. She goes to Virginia Tech and am double majoring in Criminology and National Security and Foreign Affairs. Alyssa is  the secretary of her school's chapter of Students for Life as well as a Virginia State Captain. Outside of the pro-life movement, she serves as president of her schools's chapter Turning Point USA and the activism chair of Young Americans for Freedom. She takes pride in being a voice for the unborn as well as preserving morality in our nation.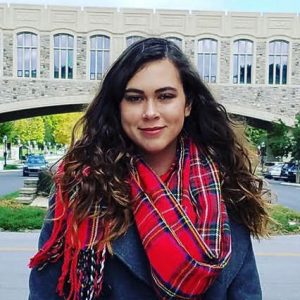 Frank Kennedy 
Frank is currently a a Junior attending the University of Toledo. He is majoring in Occupational Therapy with a Business Administration minor. He is pro-life because he strongly believes that everyone regardless of level of development, race, or gender deserves the right to life, as it is the most essential of the rights afforded to us. Over the last year he have been privileged to serve as the President of Toledo Students for Life. Some of his favorite work with the group has included sidewalk counseling at the local abortion facility, volunteering with the local pregnancy center, leading pro-life apologetics meetings and using free time to dialogue with the pro-abortion students on campus.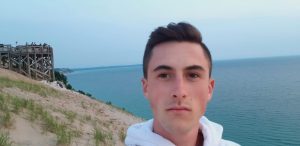 Melanie Salazar
Melanie Salazar is a senior Communication major double minoring in Spanish and Civic Engagement at the University of Texas at San Antonio. Melanie re-founded the Students For Life club at her campus and was the president for a year and a half. Throughout that time she was a fellow for Students For Life of America, Texas Right to Life, and Justice For All, and was the Co-State Squad Captain for SFLAction. Currently, Melanie works as a sidewalk advocate for the San Antonio Coalition for Life.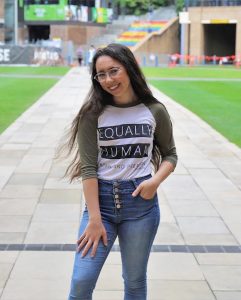 Emma Shue
Emma Shue is 18 years old and recently graduated high school. She was the president of her high school Students for Life group and is a sidewalk counselor in Charlotte, North Carolina. She is incredibly  excited to continue being a voice for the voiceless and fight for those who can't fight for themselves!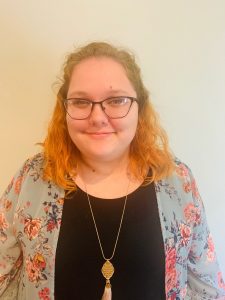 Marcos Sanchez
Marcos Sanchez is a nursing student at Chemeketa Community College in Salem, Oregon. He is the founder and (outgoing) President of Chemeketa Students for Life and a 2019-2020 Wilberforce Fellow. This past year he was the Students for Life Action Oregon State Captain, in which he supported pro-life legislation and actively opposed pro-choice bills. Marcos enjoys traveling, reading, and experiencing new things.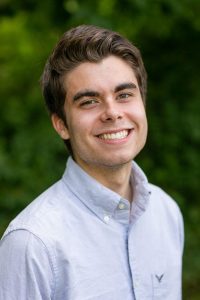 Sarah Barns
Sarah Barns is a sophomore at Point Loma Nazarene University, majoring in Political Science. She's had the pleasure of being involved with the Pro-Life movement through San Diego Walk for Life and CAPS crisis pregnancy center. She is also the treasurer of PLNU's Students for Life group, as well as the California State Captain with Students for Life of America. Her goal is to continue championing for the preborn's right to life and pursue a career in the Pro-Life movement.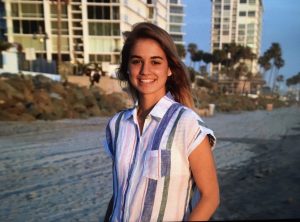 Jaylem Durousseau
Jaylem first got involved with Students for Life in 2015 when he started a Students for Life of America group at his high school. Since then he has been a Stevens, Wilberforce, Christian Leadership, and now an Invictus Men's fellow. He is currently the President of the Regis University Students for Life Group, one of the SFL Action Colorado State Captains, the Public Policy Coordinator for Denver Pro-Life Future, and was recently elected State Vice Chair of the Colorado Federation of College Republicans. He's excited to help out with Students for Life Action this summer and to encourage people to #voteprolifefirst.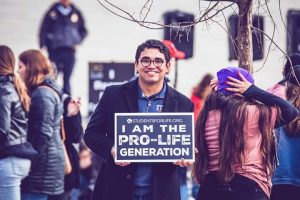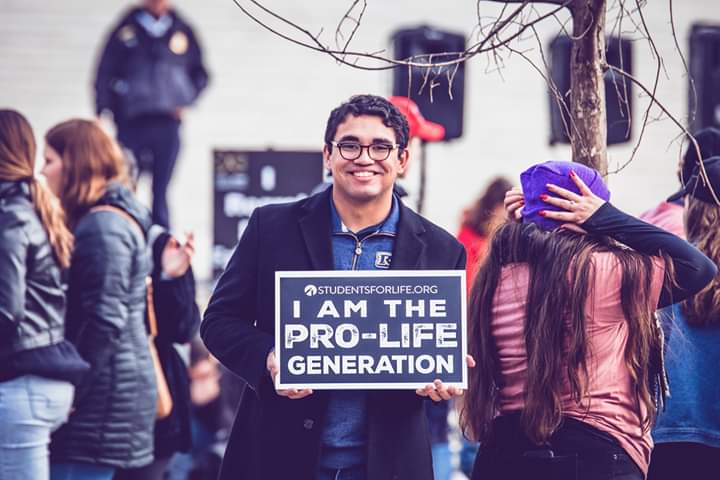 Jeremy Hill
Jeremy is a college student studying natural resources and wildlife biology! He became involved in the pro-life movement around 16 years old and soon after started volunteering with Horizon Pregnancy Clinic in Orange County, CA. He now lives in Wyoming, and is a state captain for Students for Life Action. He is also the president of Students for Life at Western Wyoming Community College. He became involved in the pro-life movement after reading the words of William Wilberforce. Jeremy told Students for Life Action that "if we look back and think what we could've done, we are doing it all wrong, and we are complicit in the legality of abortion". These thoughts propelled him to becoming more involved in the pro-life movement, and he does not regret it at all!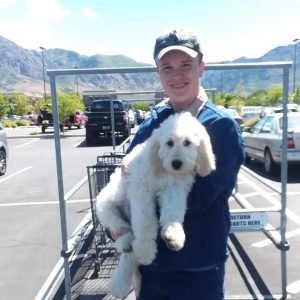 These students will not only make a difference on their deployments by improving election outcomes for pro-life leaders but also will be equipped to be more effective in their home states and mobilize their Students for Life groups to #voteprolifefirst.
For more information on Students for Life Action summer deployments or other programming, please contact Titus Folks, National Campaigns Advisor at [email protected].