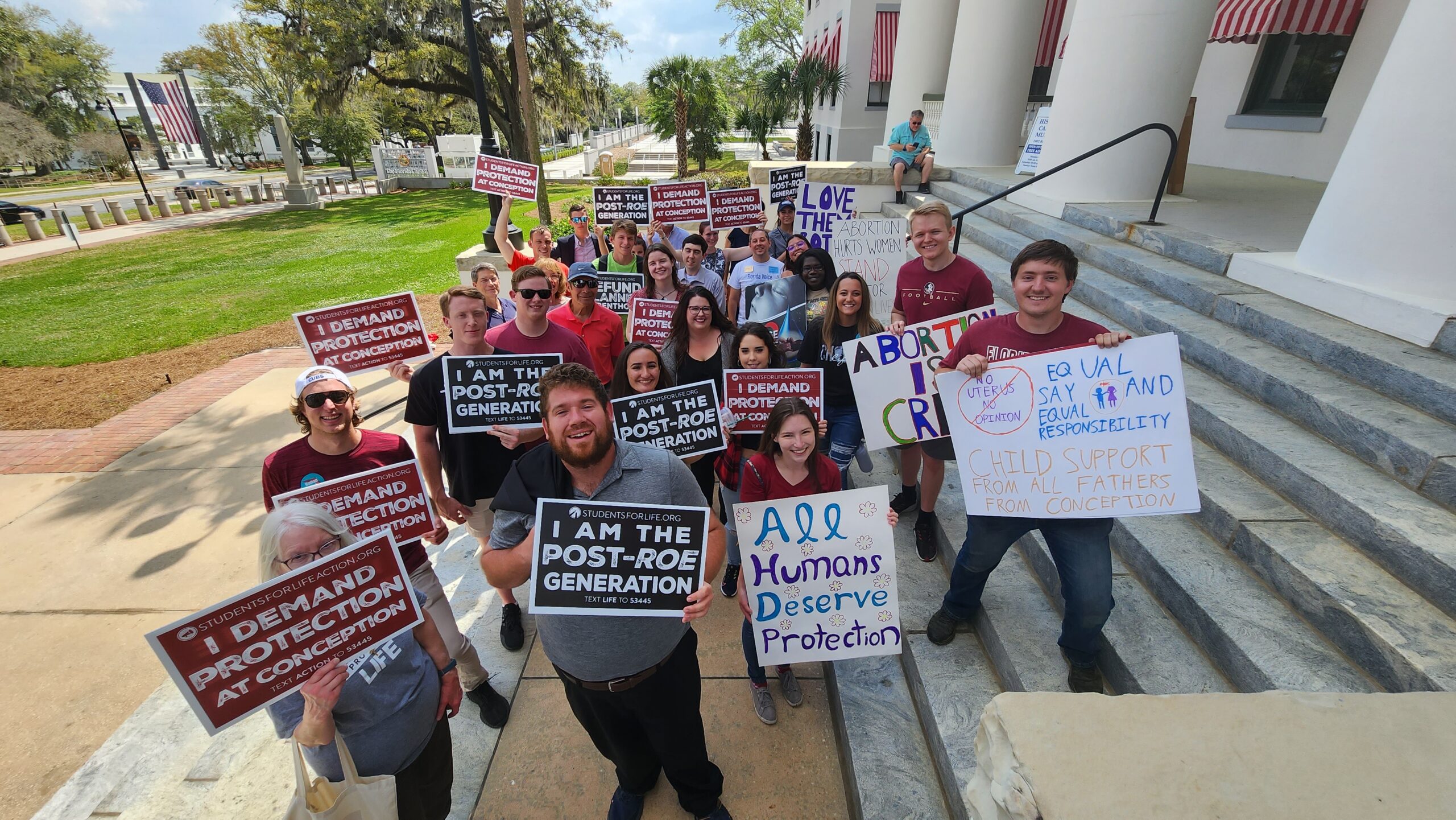 April 3, 2023
Students for Life Action Applauds Florida State Senate for Passing the Heartbeat Abortion Prevention Act
"Florida's Heartbeat Abortion Prevention Act is undeniably a step in the right direction to protect preborn children and support women in a post-Roe America," said Dustin Curtis, SFLAction Vice President of Political Affairs & Operations. "We are glad to see Florida's Senate, whose leaders not long ago denied legislatively protecting innocent babies earlier than 12-weeks, change their hearts and pass this bill. We hope the House strengthens this legislation to protect all babies from conception." 
CLICK HERE to read SFLAction's blog
WASHINGTON, D.C. (04-03-2023) – Students for Life Action (SFLAction) applauded Florida's State Senate for passing SB 300, a landmark Heartbeat Abortion Prevention Act. With more than 80,000 abortions taking place in Florida in 2022, SFLAction made the state a key priority and worked diligently to educate and urge Florida Senate President Kathleen Passidomo to allow stronger life-saving laws to be introduced this session.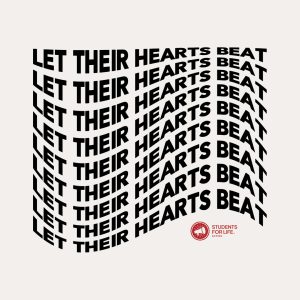 SFLAction students also testified in support of strengthening this legislation in front of the Health Policy Committee, held multiple lobby days, and collected thousands of signatures for a petition to protect life beginning at conception.
While discriminatory exceptions remain in this legislation, SFLAction hopes Members of the House will include amendments that protect all babies, and does not punish some based on circumstances out of their control. "We're battling 50-year-old talking points and assumptions to reopen conversations. We're not running away from that. We plan to have one million conversations this year alone – many of which have already started and are focused on engaging younger voters whose voices need to be heard – because you can't build new law and new services without new consensus. And we need new consensus that rejects Roe's outdated and prejudiced legacy," SFLAction President Kristan Hawkins wrote at CNN.
SB 300 has the potential to change the tide in Florida from being a state that is an abortion tourism destination to the pro-life capital of America. The Heartbeat Abortion Prevention Act protects preborn babies with a universal sign of life: a heartbeat.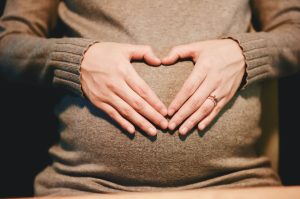 SFLAction is thrilled to see $25 million in funding for Florida Pregnancy Care Network to help further the work of life-affirming resource centers and looks forward to working with pro-life champions in the House to strengthen the legislation.
For interviews email [email protected]   
CLICK HERE to read Hawkins' op-ed at Newsweek entitled 'Pro-Lifers Must Protect All Children—Including Those Conceived in Rape'
–30–
Students for Life Action (SFLAction), a 501c4, along with its 501c3 sister organization, Students for Life of America (SFLA), make up the nation's largest pro-life youth organization and a political and policy operation engaging people of all ages. Together they work to end abortion — the human rights issue of our day — and provide political, legal, and community support for women and their children, born and preborn. Headquartered in Fredericksburg, VA, SFLA has more than 1,300 groups on middle, high school, college, university, medical, and law school campuses in all 50 states. SFLA creates strategy, policy, and programming to connect those most targeted for abortion with people ready to help and builds a framework for political engagement on their behalf. SFLA and SFLAction have more conversations with those most targeted by the abortion industry than any other pro-life outreach in the world, reaching more than 2 million people across social media platforms each week and engaging in approximately 100,000 digital conversations per month. Over more than 16 years, President Kristan Hawkins has grown SFLAction/SFLA into an $18 million organization preparing for a Post-Roe America.