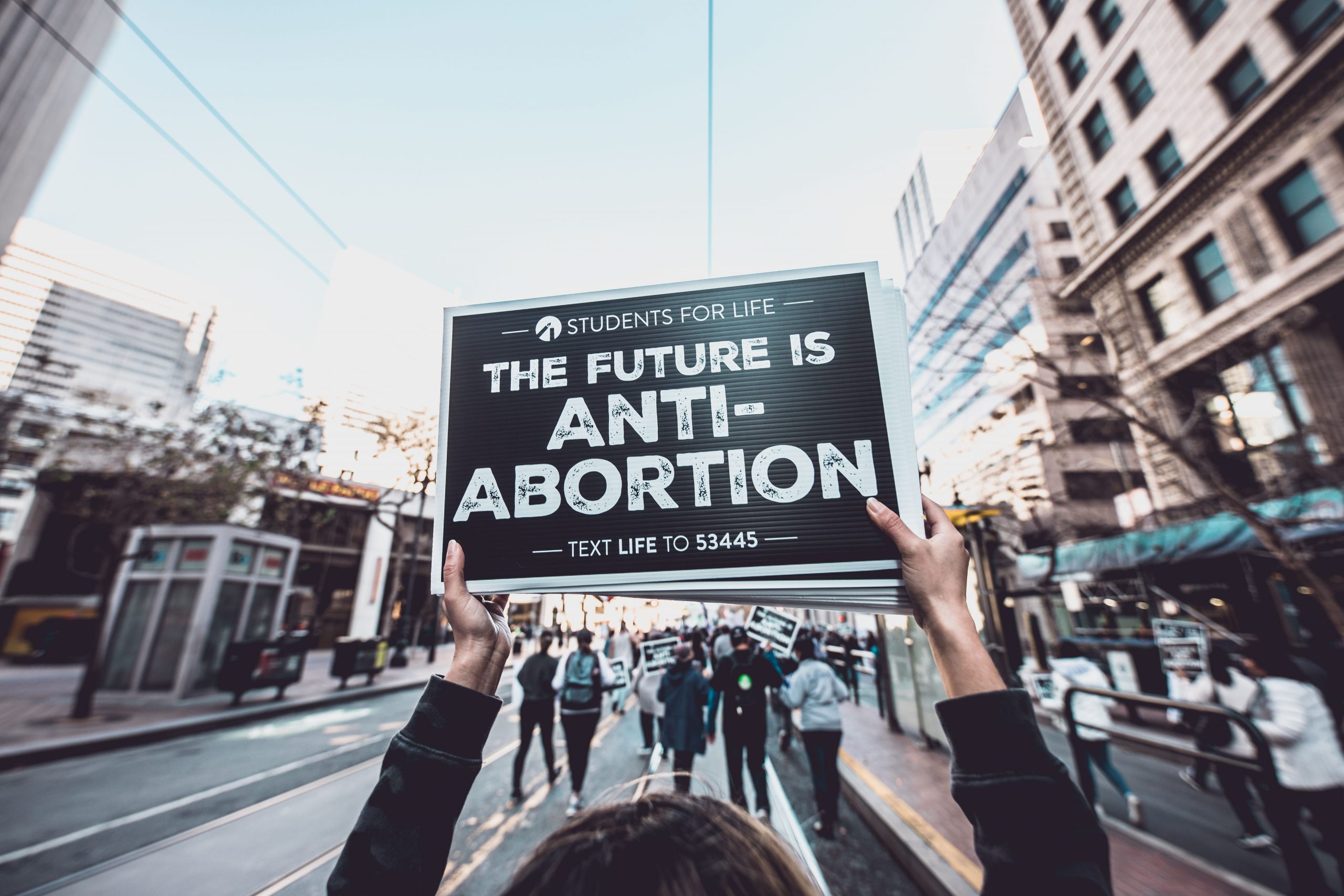 September 7, 2021
Students for Life Action Applauds Gov. Kristi Noem for Prioritizing Saving Women and the Preborn from Dangerous Chemical Abortion Pills
"Chemical Abortion Pill pushers have met their match in Gov. Kristi Noem," said Students for Life Action President Kristan Hawkins. "The predators of Corporate Abortion have abused the power of their political allies to push deadly Chemical Abortion Pills during a pandemic. The kinds of commonsense policies that Gov. Kristi Noem announced today will save many lives, which should be the goal of healthcare policy."  
PIERRE, SOUTH DAKOTA & WASHINGTON D.C. – (09-07-2021) – Responding to news that South Dakota Governor Kristi Noem signed an executive order today to reign in the dangerous Death by Mail market for Chemical Abortion Pills, Students for Life Action President Kristan Hawkins observed that "Corporate Abortion's willingness to risk the lives, health and future fertility of women shows that dropping health and safety standards has been about prioritizing abortion profits, not women. We know that Chemical Abortion Pills are 4 times as dangerous as surgical abortion and increase the risk of a woman's death by 10 times. We know that without proper screening and examination, women can suffer infection, bleeding, infertility and even death.
"Gov. Noem puts women first in signing this executive order. Cutting out health and safety standards benefits abortionists, saving them time, money, and legal liability as they drop deadly Chemical Abortion Pills in the mail and medically abandon women. This is not about healthcare; it's about Corporate Abortion's bottom line and the power of politicians who don't care about whether women survive taking the pills."
Students for Life Action worked in 14 states in the last legislative session, to advance legislation on Chemical Abortion. Click here to read more.
In a recent op-ed at Newsweek, Hawkins and Sen. Steve Daines talked about how Corporate Abortion and the Biden Administration have abused their power to advance a dangerous restricting of medical policy. Click here to read more.
For interviews, contact Kristi Hamrick at [email protected].
–30–
Students for Life Action (SFLAction), a 501(c)(4), along with its sister organization, Students for Life of America (SFLA), a 501(c)(3), make up the nation's largest, pro-life, youth organization as well as operating a political and policy operation engaging people of all ages. Together they work to end abortion, the human rights issue of our day, and provide political, legal, and community support for women and their children, born and preborn. Headquartered in Fredericksburg, VA, SFLA has more than 1,250 groups on middle, high school, college, university, medical and law school campuses in all 50 states. SFLA creates strategy, policy and programming that connects those most targeted for abortion with people ready to help and builds a framework for political engagement on their behalf. SFLA/SFLAction has more conversations with those most targeted by the abortion industry every day, week, and year than any other pro-life outreach in the world. Every week, Students for Life entities reach more than 2 million people across social media platforms to have nearly 200,000 digital conversations. Under the leadership of SFLA/SFLAction President Kristan Hawkins, who was recruited to build the organization, SFLA has grown over the last 15 years into a $15 million organization preparing for a Post-Roe America.