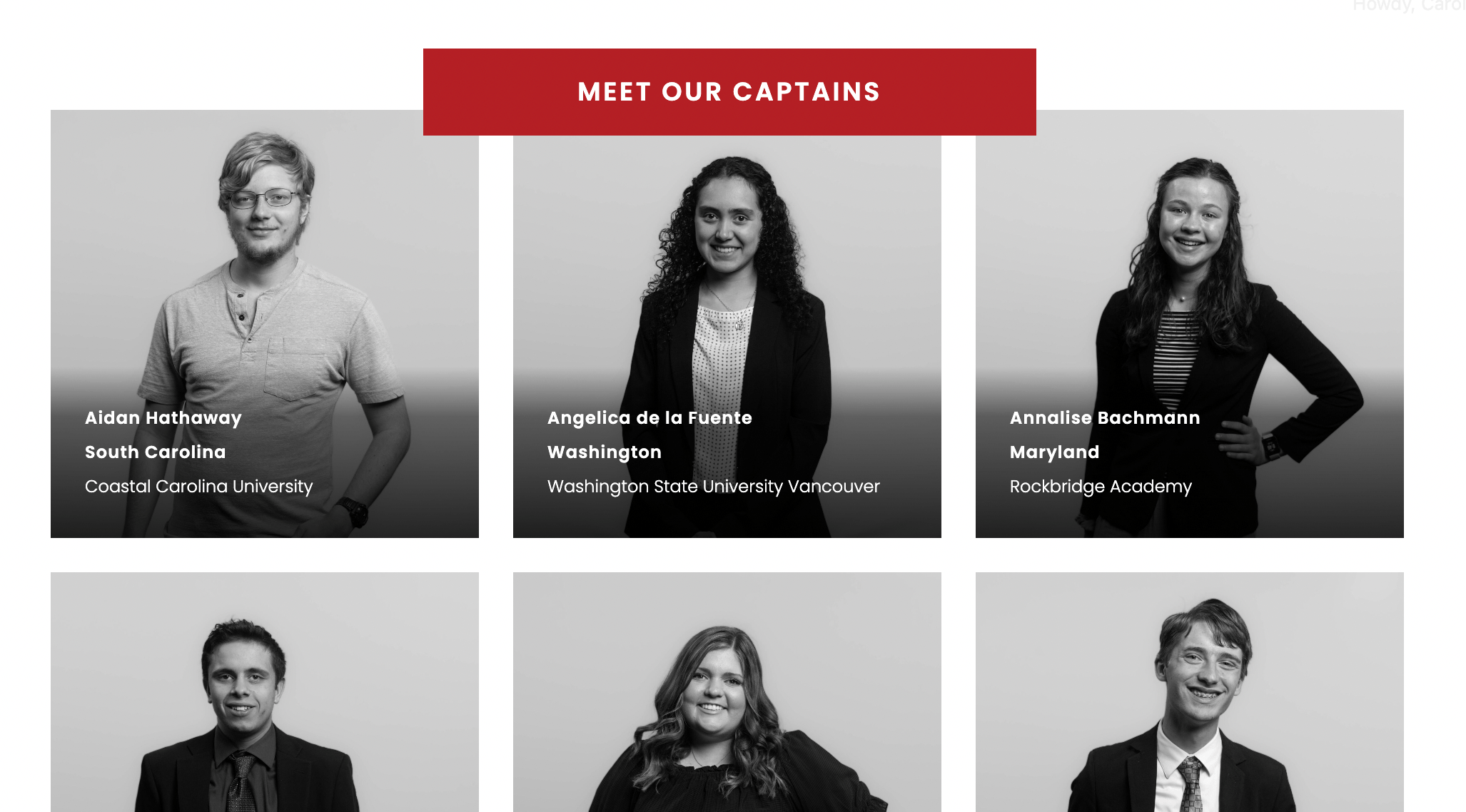 August 14, 2023
Students for Life Action Debuts 31 New State Captains, Plans to Utilize Power of Youth Vote Headed into Election Season
"Counting out the youth vote is a mistake, as is counting on young voters either to not care or to be committed to abortion up to birth. Now the largest voting demographic, the Youth Vote is a Students for Life Action specialty. We're engaging the power and effectiveness of Gen Z and Millennials pro-life voters in grassroots efforts. They are not partisan; they are principled, driven more by human rights than party labels," said Students for Life Action President Kristan Hawkins. 
CLICK HERE to view the full list of State Captains
WASHINGTON, D.C. (08-14-2023) – Regarded as one of the largest anti-abortion organizations in the country  as noted by The Washington Post, Students for Life Action (SFLAction) says its success moving into the election cycle will depend heavily on their student leaders and ground game, with more than 1,400 groups in all 50 states, as well as close to 170,000 trained activists. Gen Z and Millennials, comprising one third of the voting bloc, are a pivotal component to SFLAction's success in electing pro-life champions who introduce life-saving legislation at all levels of government.
Students for Life Action President Kristan Hawkins reported that plans are underway to reach out to young voters with both opportunities for direct political activity as well as information on how candidates stand on the human rights issue of our day – abortion.
Voting data indicates an increase in youth vote activity. The Tufts University's Center for Information & Research on Civic Learning & Engagement (CIRCLE) reported than in 2022, national youth turnout was 23%, lower than the historic high of 28 % 2018, but very much higher than the 13% participation rate in 2014. In fact, the youth vote has been trending up since then. CIRCLE reports: "All but one state for which we have data (Louisiana) had higher youth turnout in 2022 than in 2014, suggesting a broad trend of increased youth voting over the past decade." 
As the New York Times reported, a little more than 6 in 10 (63%) of the youth vote in 2022 went for Democrats, but that was down from the 67% in 2018. As Students for Life of America's Demetree Institute for Pro-Life Advancement polling indicates, the youth vote supports limits on abortion and is cautious about letting a few politicians call all the shots on policy.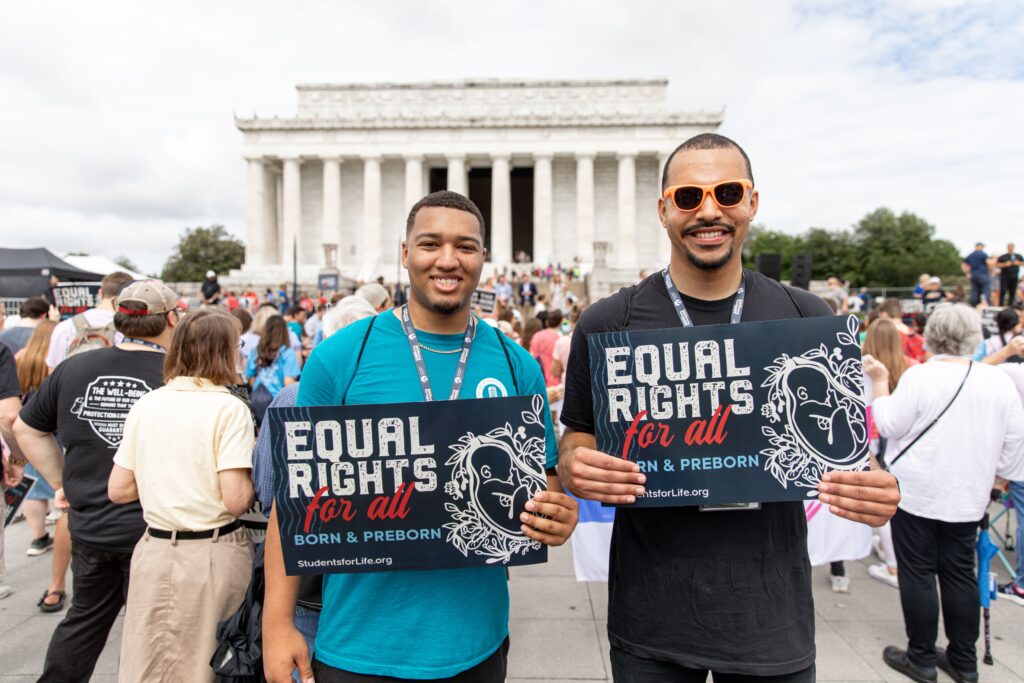 Our recent YouGov poll found more than 9 in 10 reject the Biden Administration's policies on Chemical Abortion Pills; almost 7 in 10 want limits on abortion; and that with just a few questions, a 15-point swing was possible in attitudes on "codifying Roe" when they learned it meant abortion through all 9 months, for any reason at all, with taxpayer funding, and allowing attacks on conscience rights.
Hawkins said, "To address the specific concerns of Gen Z and Gen Y voters, SFLAction is training up their peers, friends, and neighbors to get past the slogans and talking points and to talk with them about the specifics of abortion policy and politicians."
"Each year we give our students the opportunity to step up in leadership and we're thrilled to welcome more than 30 promising young individuals from 18 states as our 2023-2024 Student Captains," announced Titus Folks, SFLAction National Activist Coordinator. These students represent different colleges and universities across the nation and over the next year they will put their time and resources to work by rallying peers for grassroots activism to ensure abortion is abolished in their lifetime.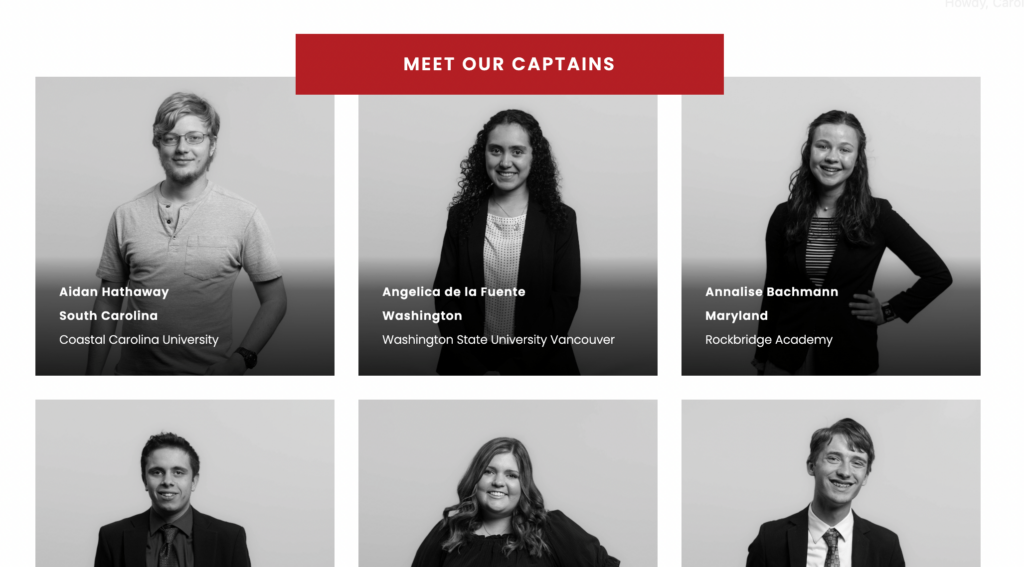 Since its 2019 inception, SFLAction has engaged in pro-life legislative battles in 42 states. In addition, the organization previously reported that in the past year 24 of their alumni have run for office with another 30 leaders elected to their campus student government.  Learn more about the 2022-2023 legislative sessions successes here.
There is no hiding the energy behind some of America's youngest voters. SFLAction simply gives them a place to go and the tools they need to get involved so they can take their passions for pro-life legislation and achieve meaningful progress.
SFLAction's recent intern and Student Captain, Cheyenne Vandeventer, felt motivated after a Political Leadership Workshop conducted by Folks and went on to introduce a Life at Conception Act through Kansas legislators and consistently rallied her peers to support pro-life efforts.
Many of the 2023-2024 State Captains will follow in Vandeventer's footsteps and go on to achieve political victories this election season while innovating new ways to protect life in law and service. To read SFLAction's Fall 2022 and Spring 2023 Legislative Sessions Report, CLICK HERE.
SFLAction student leaders who turn their pro-life activism into careers include Kaitlyn Ruch, who helped with legislative efforts in Montana, before running for office herself and leading in policy discussions. Learn more here and here.
CLICK HERE to read Kristan Hawkins' op-ed at The American Mind entitled 'Advice for the GOP on Abortion Policy'
To learn more about SFLAction's plans to mobilize the Youth Vote in Ohio, click here. 
For interviews email [email protected] 
–30–
Students for Life Action (SFLAction), a 501c4, along with its 501c3 sister organization, Students for Life of America (SFLA), make up the nation's largest pro-life youth organization and a political and policy operation engaging people of all ages. Together they work to end abortion — the human rights issue of our day — and provide political, legal, and community support for women and their children, born and preborn. Headquartered in Fredericksburg, VA, SFLA has more than 1,400 groups on middle, high school, college, university, medical, and law school campuses in all 50 states. SFLA creates strategy, policy, and programming to connect those most targeted for abortion with people ready to help and builds a framework for political engagement on their behalf. SFLA and SFLAction have more conversations with those most targeted by the abortion industry than any other pro-life outreach in the world, reaching more than 2 million people across social media platforms each week and engaging in approximately 100,000 digital conversations per month. Over more than 16 years, President Kristan Hawkins has grown SFLAction/SFLA into an $18 million organization preparing for a Post-Roe America.