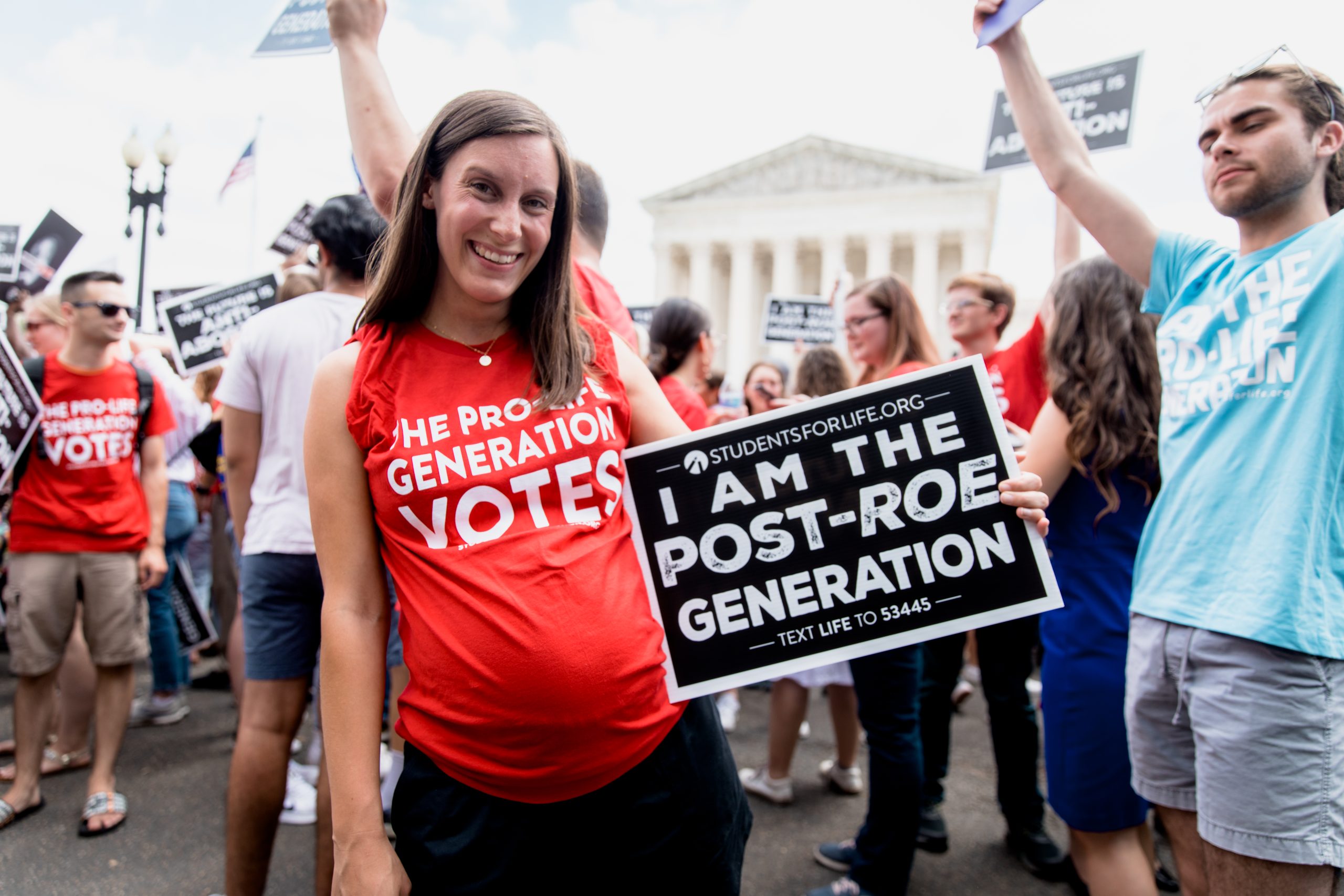 November 11, 2022
Students for Life Action Demands Accountability from FBI on Abuse of the FACE Act Through Satirist Street Theater
"Students for Life Action supports and demands a thorough investigation into the FBI for blatantly biased actions against the pro-life movement while ignoring violence from the abortion lobby," said Kristan Hawkins, SFLAction President. "We have had a front row seat to pro-abortion hostility as many of our team members and students have been the targets of their hateful acts and intimidation attempts while peacefully working for life. Instead of justice being served, innocent pro-lifers are the ones being arrested. The viewpoint discrimination must stop." 
WASHINGTON, D.C. (11-11-2022) – After a group of Republican lawmakers announced their planned  investigation into the Federal Bureau of Investigation (FBI) for widespread abuse of the Freedom of Access to Clinic Entrances (FACE) Act, Students for Life Action (SFLAction) President Kristan Hawkins announced her support for the needed inquiry into criminal acts by pro-abortion terrorists. Despite the Biden Administration's outright neglect of the political persecution of pro-life activists in a recent White House press conference, Hawkins is calling for accountability based on clear evidence of such abuse, which SFLAction explained in a satirical street theater video recently.
Click HERE to watch the video on SFLAction's YouTube channel. 
The tongue-in-cheek video, shot in the most iconic points of Washington D.C., shows SFLAction team members posing as pro-lifers, FBI agents, and radical abortion terrorists in a portrayal of the unjust action and lack of just action by our nation's agencies. It details and explains the pro-life movement's fears of impartial treatment by our justice system, as the use of the FACE Act has dramatically changed under the Biden Administration. Fox News reported that while this law was "barely used in 2020 and 2021," the FACE Act has now been used to indict 26 people in 2022. Additionally, more than half of those indictments have occurred in recent weeks.
Violence against members of the pro-life movement is unfortunately also up, as a new report by the Crime Prevention Research Center (CPRC) indicates that "after the Dobbs decision was leaked, there was over 22 times more violence directed against pro-life groups than pro-choice organizations."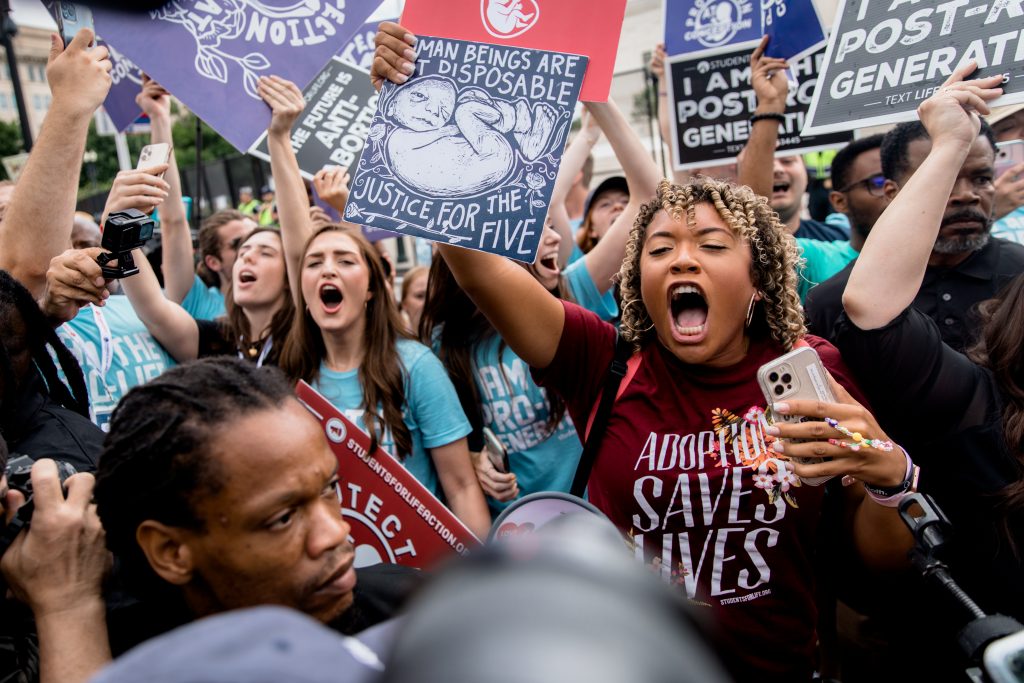 In an op-ed at Newsweek, Hawkins wrote:
"Sadly, the public discourse is changing for the worse, as peaceful protests turn more frequently into confrontations. Threats and acts of violence against pro-life activists are becoming increasingly common. Students for Life students and team members have endured everything from physical attacks and arson to bomb threats and intimidation, making security issues a vital concern and expense for pro-life events."
Recent attacks on the Pro-Life Generation include (but are not limited to) death threats, rape wishes, gun threats, throwing of urine, theft and destruction of property, requests for suicide, character assassination, cyberbullying, threats of physical violence, punching, other forms of physical assault, stalking, racist verbal assault, and religious discrimination.
SFLAction fully supports the congressional letter directed at FBI Director Christopher Wray, which was written by Representative Chip Roy (R-TX) and signed by more than three dozen lawmakers. In an earlier statement on the letter, SFLAction reported: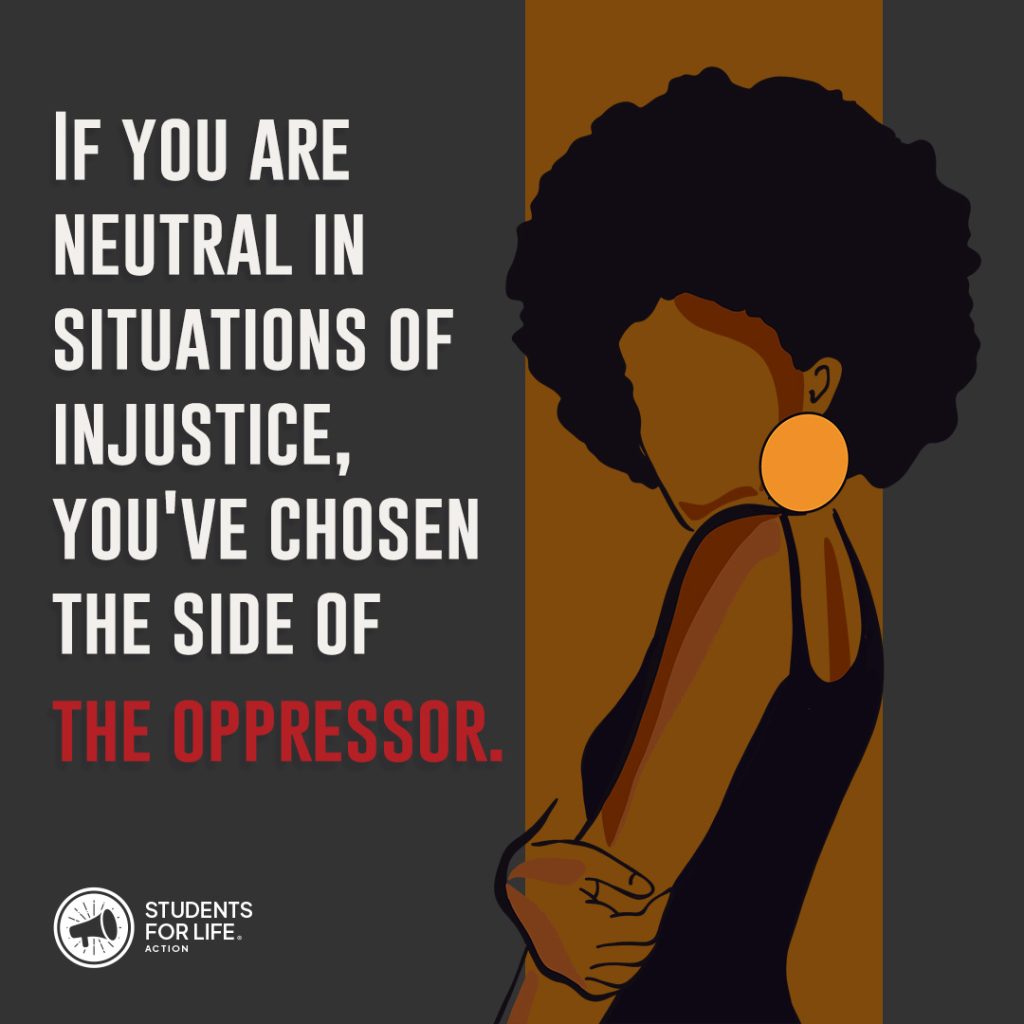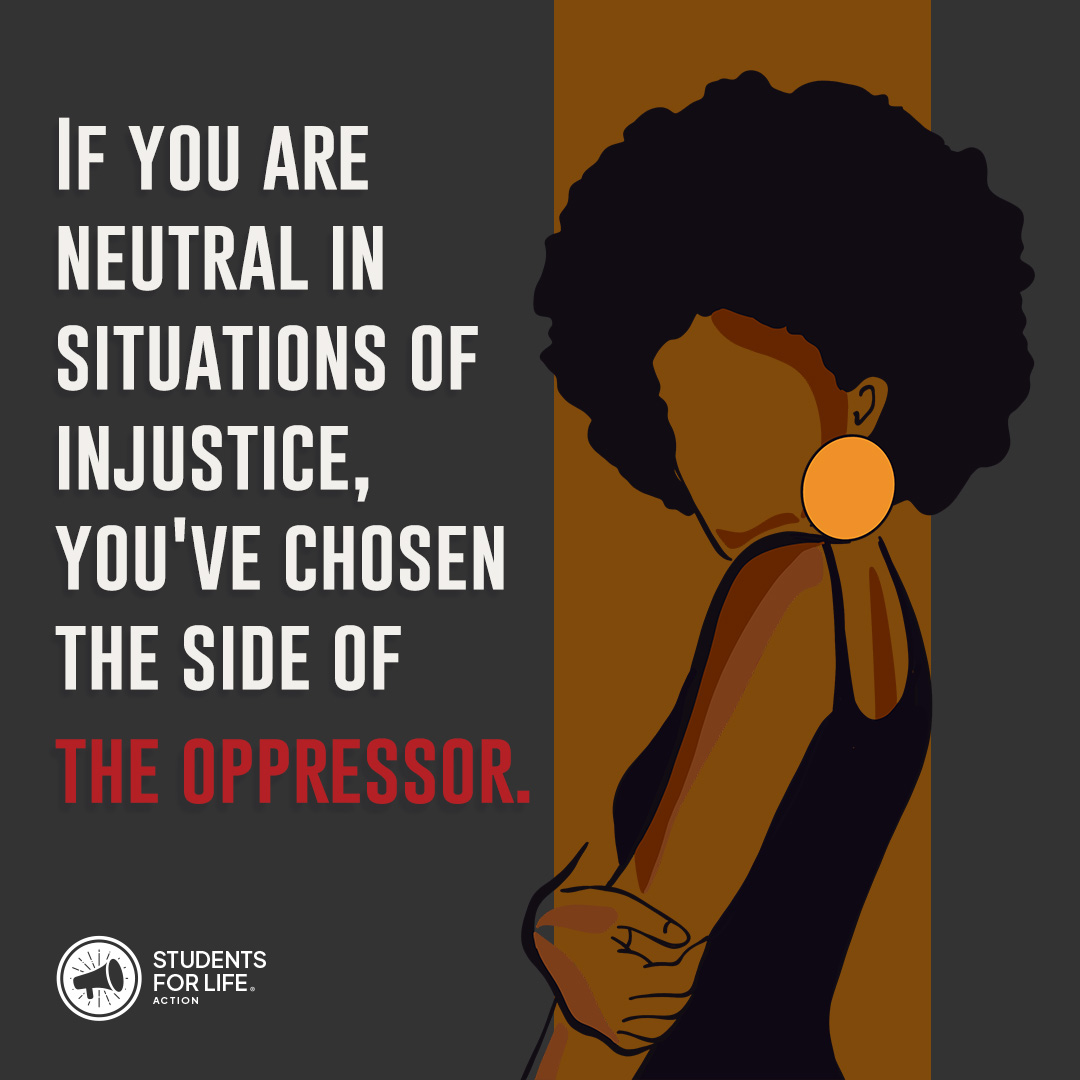 "It has become progressively obvious that this law is being wielded by the federal agencies in a discriminatory manner towards the pro-life movement. This includes using the FACE Act as a cover to disproportionately discriminate against pro-life activists who have not violated the law, as well as agencies turning a blind eye when pro-life pregnancy resource centers are damaged or destroyed by the abortion lobby."
Additionally, SFLAction also sent a Freedom of Information Act (FOIA) Request to the Department of Justice (DOJ) to understand why crimes against the pro-life movement (including  assassination attempts, fire bombings, vandalism, and other forms of hostility) have not been properly prosecuted.
As noted by The Washington Post, SFLAction is "one of the largest antiabortion organizations in the country," and has long been preparing legislatively for a Post-Roe America. Fox News recognizes SFLAction "has already been pushing state legislatures" and our growing influence has even reached pro-abortion leader Mary Ziegler who noted the power of our mobilization in The Atlantic. Read more about SFLAction's Post-Roe Blueprint HERE or read Hawkins' latest op-ed at The Daily Wire titled "My Fear of Who's Running the Country Dwarfs My Deep Concern Over Abortion."
For interviews, email [email protected]
–30–
Students for Life Action (SFLAction), a 501c4, along with its 501c3 sister organization, Students for Life of America (SFLA), make up the nation's largest pro-life youth organization and a political and policy operation engaging people of all ages. Together they work to end abortion — the human rights issue of our day — and provide political, legal, and community support for women and their children, born and preborn. Headquartered in Fredericksburg, VA, SFLA has more than 1,300 groups on middle, high school, college, university, medical, and law school campuses in all 50 states. SFLA creates strategy, policy, and programming to connect those most targeted for abortion with people ready to help and builds a framework for political engagement on their behalf. SFLA and SFLAction have more conversations with those most targeted by the abortion industry than any other pro-life outreach in the world, reaching more than 2 million people across social media platforms each week and engaging in approximately 100,000 digital conversations per month. Over more than 16 years, President Kristan Hawkins has grown SFLAction/SFLA into an $18 million organization preparing for a Post-Roe America.