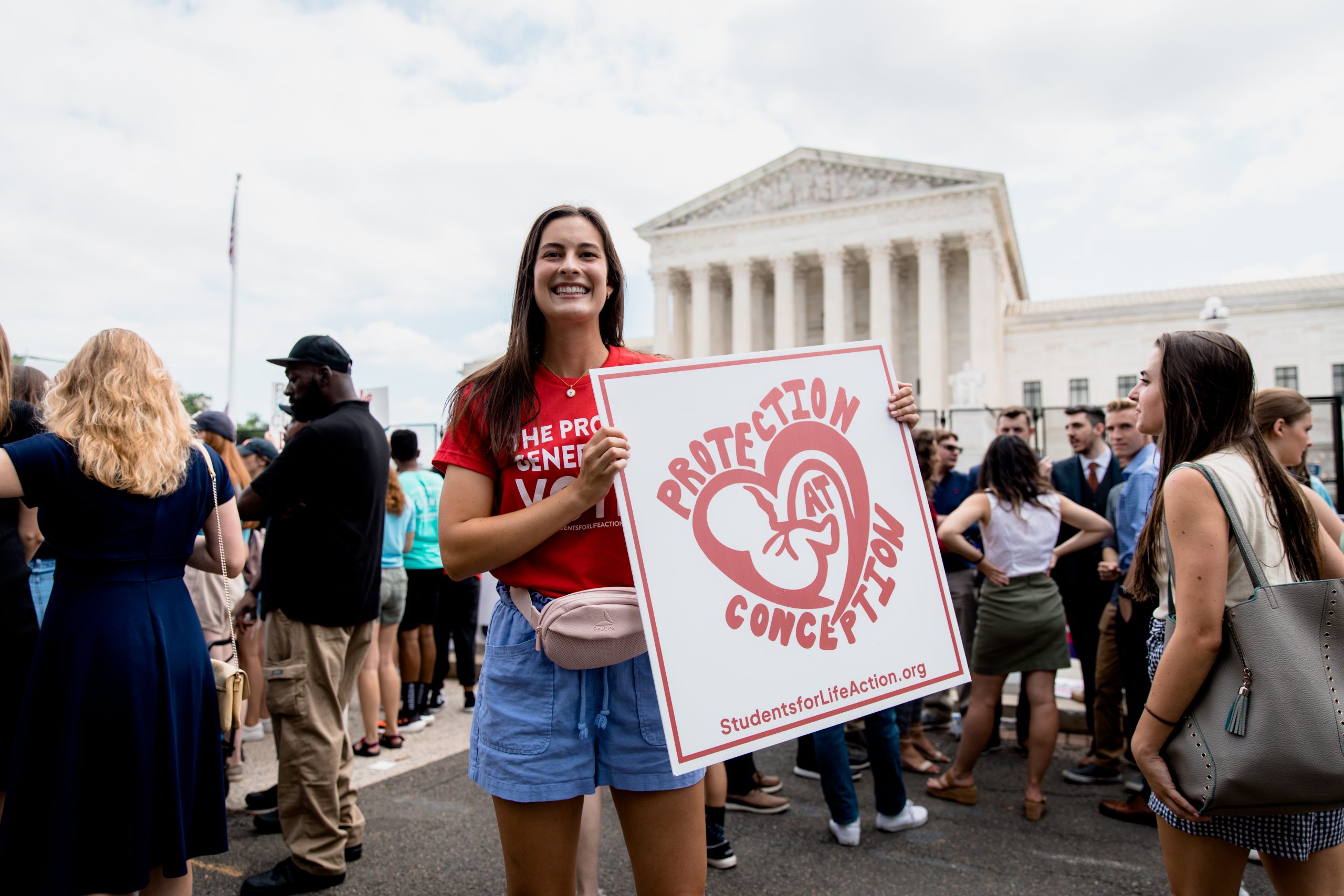 July 25, 2022
Students for Life Action Disappointed with Weak Language in Indiana State Senate Bill, Advocates for Stronger Pro-Life Protection at Conception
"This bill is incredibly weak and inconsistent with the pro-life stance," said Mary Carmen Zakrajsek, SFLAction Indiana Regional Coordinator. "If this bill is the starting point, imagine how many more concessions will be made after Vice President Kamala Harris' trip to Indianapolis to pressure legislators? There is a clear pro-life majority among Hoosiers, but will legislators stand with pro-lifers or cave to the Vice President's demands?"  
INDIANAPOLIS, IN and WASHINGTON, D.C. (07-25-2022) – Students for Life Action (SFLAction) expressed concerns over legislation introduced by the Indiana State Senate that creates loopholes for pro-abortion special interest groups. SFLAction is working with legislators to strengthen Indiana Senate Bill No. 1 and educate Members on why the exceptions afforded in this bill further the violence of abortion while turning a blind eye to those who commit abortions.
"This bill is out of touch with Indiana citizens who are ready to end the violence of abortion," said Mary Carmen Zakrajsek, SFLAction Indiana Regional Coordinator.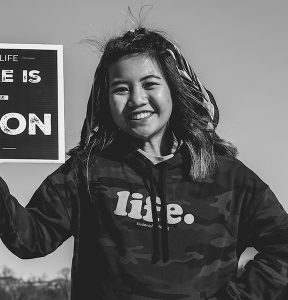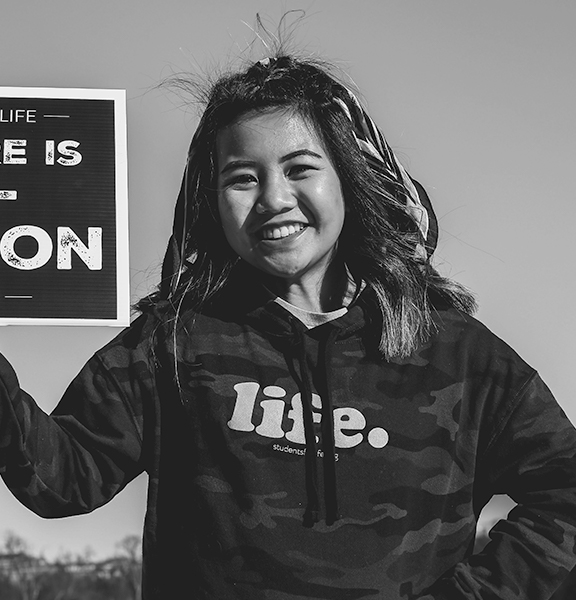 As written, Indiana Senate Bill No. 1 would: place no criminal penalties on abortionists other than potentially losing their medical license, create abortion exceptions for the preborn with fetal abnormalities, and exceptions for preborn babies conceived in rape and incest.
"This bill is incredibly weak and inconsistent with the pro-life stance," Carmen Zakrajsek added. "Instead of punishing the preborn, abortionists should be those held accountable with strong penalties such as fines and jail time. We don't believe in killing children for the crimes of their father or issuing a ratings system on worth based on the night of your conception. We deeply oppose these exceptions because innocent children deserve life."
SFLAction is mobilizing its grassroots operations to sign on to the Indiana petition that supports Protection at Conception legislation, a flagship bill for the Pro-Life Generation.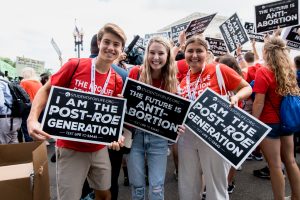 SFLAction has long rejected discrimination and prejudice against children based on perceptions of their race, sex, abilities, or parents. We reject shaming children for things beyond their control. Society should help their mothers and prosecute rapists to the fullest extent of the law. Abortion doesn't make rape go away, it adds to the trauma.
To that extent, creating exceptions for the preborn with fetal abnormalities is discriminatory. In Poland, Chief Justice Julia Przylebska called the permissibility of such abortions "incompatible" with the right to life and that abortion based on fetal abnormality was a "direct forbidden form of discrimination." SFLAction agrees that allowing for such abortions to be legalized is a "eugenic practice with regard to an unborn child, thus denying it the respect and protection of human dignity."
In January, The New York Times (NYT) reported an alarming 85% false-positive rate among noninvasive prenatal genetic screenings. These screenings search for rare genetic disorders which oftentimes lead to abortions due to fetal anomaly. The NYT also stated, "A 2014 study found that 6% of patients who screened positive obtained an abortion without getting another test to confirm the result."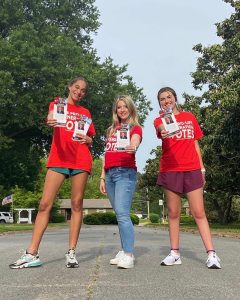 Governor Eric Holcomb has called a special session beginning July 25 and SFLAction is active in other states that might also take up pro-life legislation after Roe including South Carolina, Nebraska, Florida, West Virginia, Ohio, Georgia, and Mississippi.
SFLAction continues to closely monitor these special sessions and will take part in a pro-life press conference on today at 10:30 AM in the South Atrium of the Statehouse in support of Protection at Conception legislation.
To learn more about the Post-Roe Blueprint from Students for Life Action, read Hawkins' op-ed at Fox titled America needs to get ready for a world after Roe or her op-ed at Newsweek titled  Forget the Kids' Menu: The Pro-Life Movement Wants Real Policy Engagement.
For interviews email [email protected]  
To read SFLAction's Indiana Protection at Conception petition CLICK HERE 
–30–
Students for Life Action (SFLAction), a 501c4, along with its 501c3 sister organization, Students for Life of America (SFLA), make up the nation's largest pro-life youth organization and a political and policy operation engaging people of all ages. Together they work to end abortion — the human rights issue of our day — and provide political, legal, and community support for women and their children, born and preborn. Headquartered in Fredericksburg, VA, SFLA has more than 1,250 groups on middle, high school, college, university, medical, and law school campuses in all 50 states. SFLA creates strategy, policy, and programming to connect those most targeted for abortion with people ready to help and builds a framework for political engagement on their behalf. SFLA and SFLAction have more conversations with those most targeted by the abortion industry than any other pro-life outreach in the world, reaching more than 2 million people across social media platforms each week and engaging in approximately 100,000 digital conversations per month. Over more than 15 years, President Kristan Hawkins has grown SFLAction/SFLA into an $18 million organization preparing for a Post-Roe America.