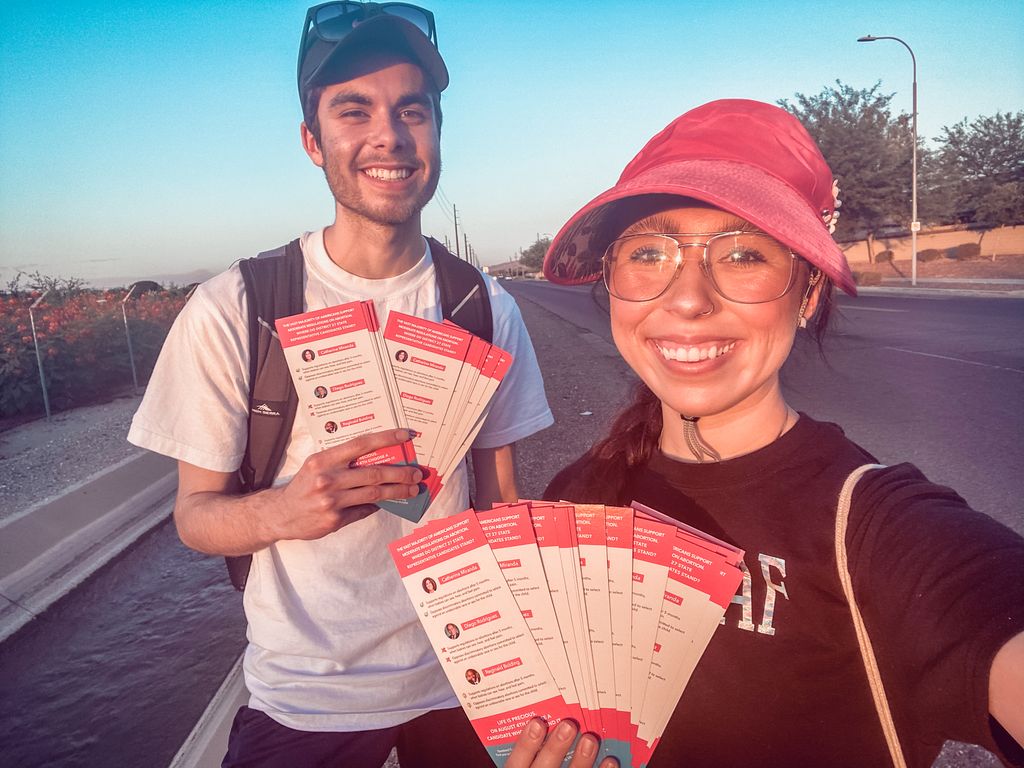 August 6, 2020
Students for Life Action Fights Abortion Extremism in the Democratic Party
"The Pro-Life Generation worked hard to support pro-life Democrats, including Catherine Miranda. We need both parties to be pro-life to abolish abortion," said Titus Folks, SFLAction National Campaigns Advisor.
FREDERICKSBURG, VA and PHOENIX, AZ (8-05-2020) — Students for Life Action (SFLAction) will continue to fight to elect pro-life champions in both major political parties
SFL Action students mobilized to knock nearly 5,000 doors in District 27 to compare the candidate records on the issue of abortion. The pro-life candidate Catherine Miranda ultimately lost to House Minority Leader Rep. Reginald Bolding and pro-abortion Rep. Diego Rodriguez, a politician who supports legalizing abortion for the sole purpose of eliminating babies that are the "wrong" race or sex.
Titus Folks, SFL Action National Campaigns Advisor, stated, "Catherine Miranda's loss is tragic, but unsurprising. We will continue to fight for pro-life Democrats to have a seat at the table in the Democratic party."
Volunteers for elections in Arizona can go to https://www.voteprolifefirst.com
For questions or an interview, please contact Kristi Hamrick at [email protected].