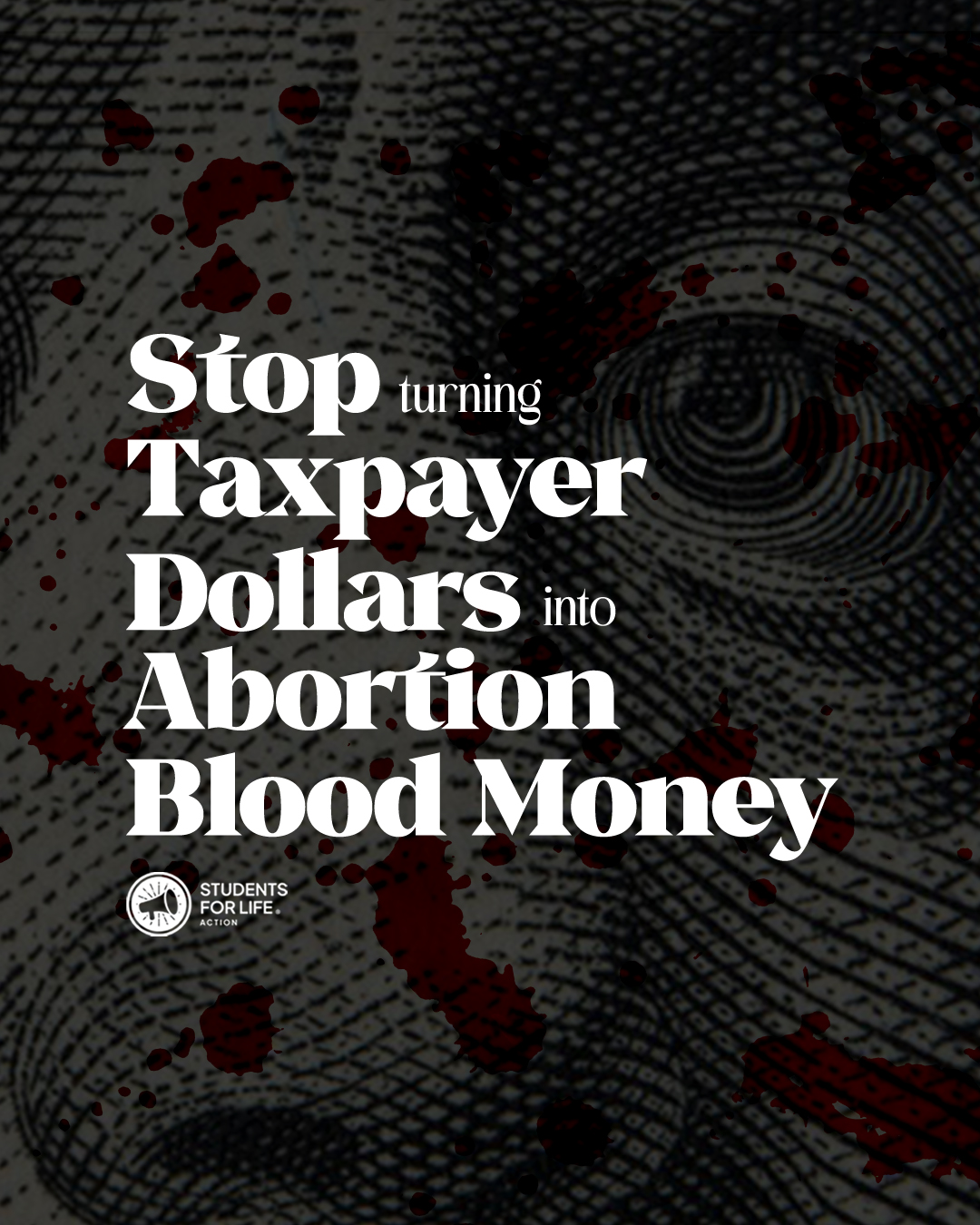 May 31, 2023
Students for Life Action: How the Federal Government Can Cut Half a Billion from Budget, Saving Lives & Money
Don't Default, Defund Planned Parenthood
"Hundreds of millions of dollars in abortion spending infiltrates our federal budget benefiting Planned Parenthood. By eliminating taxpayer funds for America's largest abortion vendor, Speaker McCarthy and his fellow leaders can save money and lives. Abortion remains a federal issue until federal funding is stripped from our national budget," said Dustin Curtis, SFLAction Vice President of Political Affairs & Operations.
WASHINGTON, D.C. (05-31-2023) – Students for Life Action (SFLAction) called on Republican leaders in Congress who have spent weeks deliberating the debt ceiling along with spending cuts to prioritize one spending cut in particular — Defunding Planned Parenthood. Reported in April by Students for Life, Planned Parenthood made $633.4 MILLION from taxpayers which was an increase from $618.1 million in 2019-2022.
"You get more of what you pay for," said Curtis, "and Americans pay to keep Planned Parenthood going strong. At the very least the GOP should ensure that abortion isn't federal by getting taxpayer money out of the business of abortion."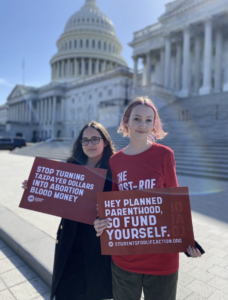 With fewer than 600 Planned Parenthood abortion vendors making more money than ever before, their life-ending business model tragically ended 374,155 lives in the womb. And as widely reported, the federally funded abortion business is also the second-largest distributor of sex altering drugs, targeting the future fertility of adolescent youth.
Learn more about Planned Parenthood here: It's Time to Stop Taking Planned Parenthood's Bad Advice.
SFLAction President Kristan Hawkins also addressed Planned Parenthood's expanded business in an op-ed at The Federalist: Planned Parenthood Isn't on the Way Out, It's Transitioning to Gender-Bending: The Federalist.
When the debt ceiling debate is over, cutting abortion spending should be cut number one, through legislation such as the No Taxpayer Funding of Abortion Act.
To read more on abortion as a federal issue, read Hawkins' letter to Congress here: Students for Life Action Calls on Congress to Use the Tools of the Federal Government to Defend Life in Law because Abortion IS a Federal Issue Too.
SAVE THE DATE: On June 24, SFLA will hold an historic event in Washington, D.C. to note the one-year anniversary of Roe v. Wade's end, calling for recognition of the protections for preborn life found already in the U.S. Constitution – in the 14th Amendment. Click here to learn more.  
For interviews email [email protected]    
–30–
Students for Life Action (SFLAction), a 501c4, along with its 501c3 sister organization, Students for Life of America (SFLA), make up the nation's largest pro-life youth organization and a political and policy operation engaging people of all ages. Together they work to end abortion — the human rights issue of our day — and provide political, legal, and community support for women and their children, born and preborn. Headquartered in Fredericksburg, VA, SFLA has more than 1,300 groups on middle, high school, college, university, medical, and law school campuses in all 50 states. SFLA creates strategy, policy, and programming to connect those most targeted for abortion with people ready to help and builds a framework for political engagement on their behalf. SFLA and SFLAction have more conversations with those most targeted by the abortion industry than any other pro-life outreach in the world, reaching more than 2 million people across social media platforms each week and engaging in approximately 100,000 digital conversations per month. Over more than 16 years, President Kristan Hawkins has grown SFLAction/SFLA into an $18 million organization preparing for a Post-Roe America.