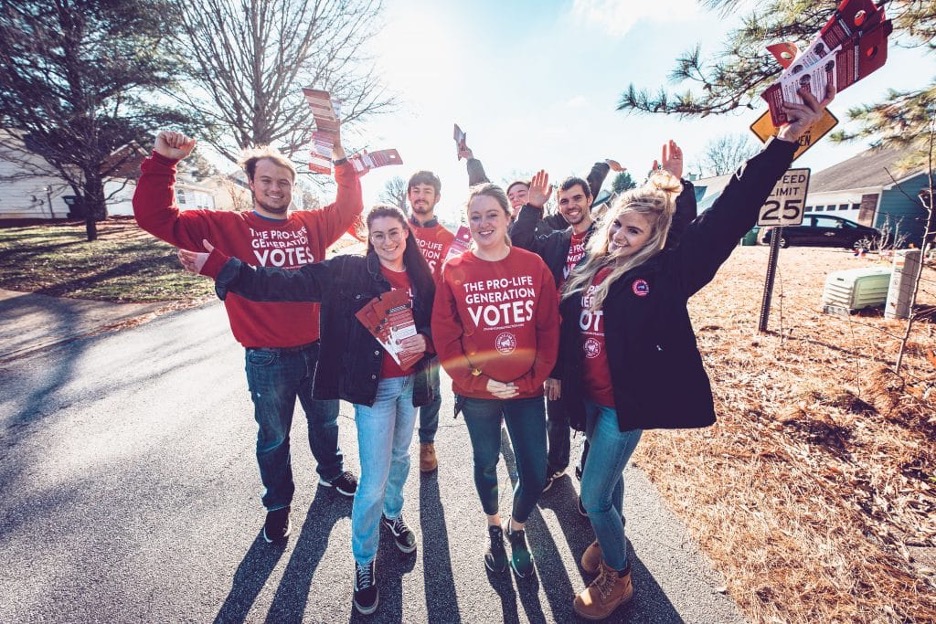 January 9, 2023
Students for Life Action Issues Scoring Alert on First Pro-Life Votes for 118th Congress
"With the start of a new Congress, we welcome the opportunity to see bipartisan support of life-saving legislation that can protect the preborn, women, and pro-lifers near and far from the abortion lobby," said Dustin Curtis, SFLAction Vice President of Political Affairs & Operations. "These upcoming votes will be scored by SFLAction as we hold our legislators accountable from the state to federal level for protecting life in law and service." 
WASHINGTON, D.C. (01-09-2023) – Students for Life Action (SFLAction) called on Members of the U.S. House of Representatives to vote in favor of two upcoming pieces of pro-life legislation as well as a resolution that will be scored by the organization.
On behalf of nearly 1,400 pro-life student groups across the nation, SFLAction's letter urged Members to vote in support of the Born-Alive Abortion Survivors Protection Act and No Taxpayer Funding for Abortion and Abortion Insurance Full Disclosure Act. In addition, the letter calls for the swift passage of H.Res.1233, a resolution expressing the sense of the House of Representatives condemning the recent attacks on pro-life facilities, groups, and churches.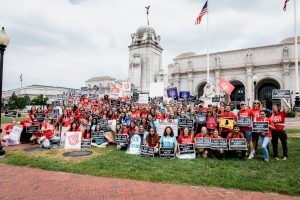 "From addressing infanticide to ceasing taxpayer funding for abortion to defending the Pro-Life Generation from extreme attacks by the abortion lobby, this week's cohort of legislation is a stark contrast against the anti-life agenda that has been engulfing Congress," Curtis added.
This week, Reps. Wagner, Scalise, and Cammack will be reintroducing the Born Alive Abortion Survivors Protection Act which would 'establish requirements for the degree of care a health care practitioner must provide in the case of a child born alive following an abortion or attempted abortion.'
SFLAction President Kristan Hawkins added, "The extremism of the Democratic Party leadership and the abortion lobby in opposing an end to infanticide shows how out of step they are with most Americans. It's inhumane to stand by while children are allowed to die even as they survive an abortion, and we have the voices of those who have survived that horrific gauntlet allowing us to see the life and death stakes."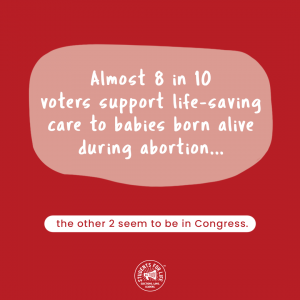 Scoring these upcoming votes will prove to be a necessary tool for the Pro-Life Generation as Gen Z and Millennials lobby their legislators and educate their communities on how to #VoteProLifeFirst.
To learn more about the Post-Roe Blueprint from Students for Life Action, read Hawkins' recent op-ed at Fox titled RIP Roe: Supreme Court abortion ruling sets stage for what pro-life groups do next.
 For interviews email [email protected]
–30–
Students for Life Action (SFLAction), a 501c4, along with its 501c3 sister organization, Students for Life of America (SFLA), make up the nation's largest pro-life youth organization and a political and policy operation engaging people of all ages. Together they work to end abortion — the human rights issue of our day — and provide political, legal, and community support for women and their children, born and preborn. Headquartered in Fredericksburg, VA, SFLA has more than 1,300 groups on middle, high school, college, university, medical, and law school campuses in all 50 states. SFLA creates strategy, policy, and programming to connect those most targeted for abortion with people ready to help and builds a framework for political engagement on their behalf. SFLA and SFLAction have more conversations with those most targeted by the abortion industry than any other pro-life outreach in the world, reaching more than 2 million people across social media platforms each week and engaging in approximately 100,000 digital conversations per month. Over more than 16 years, President Kristan Hawkins has grown SFLAction/SFLA into an $18 million organization preparing for a Post-Roe America.