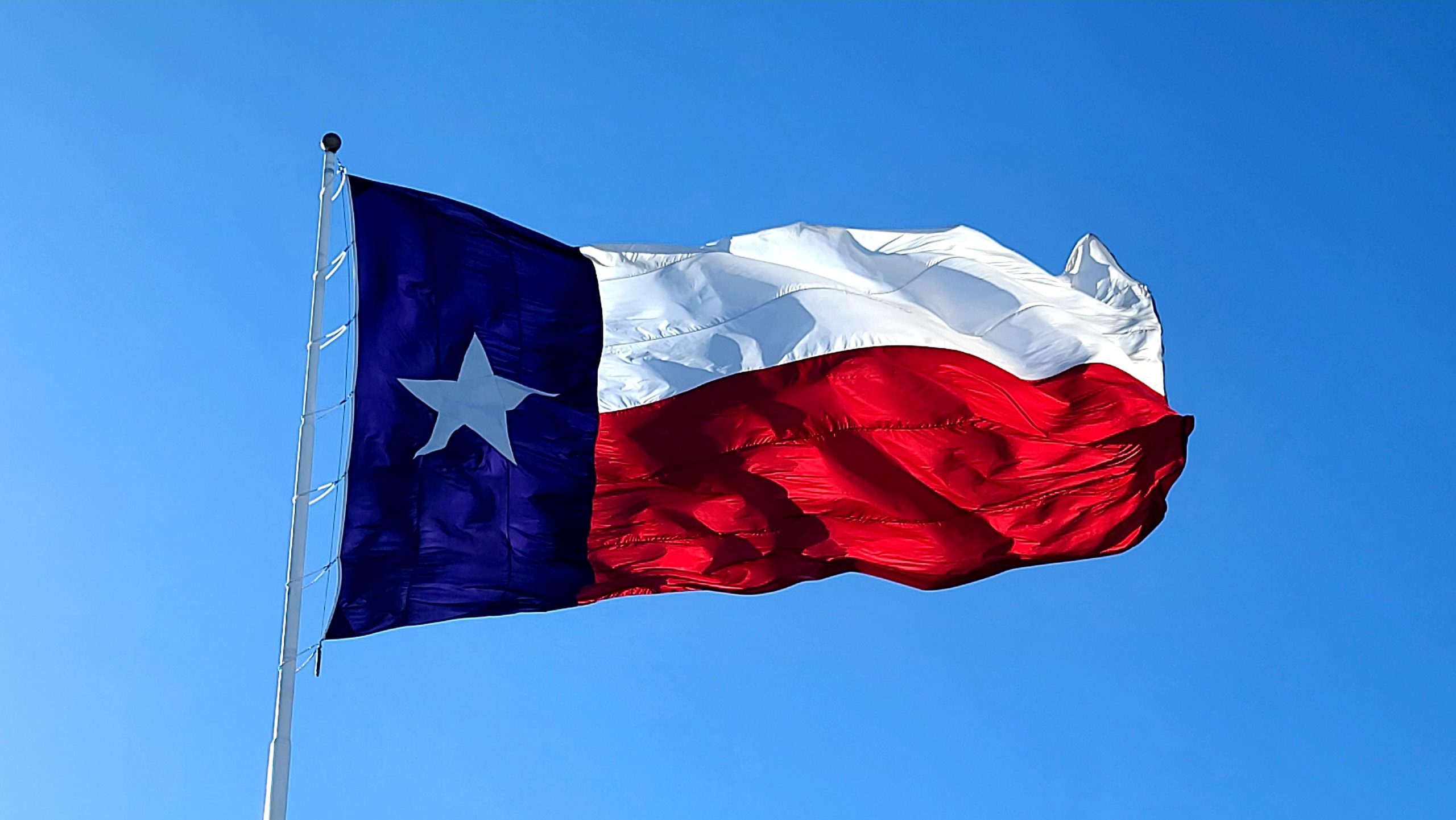 April 26, 2021
Students for Life Action Knocked on Doors Encouraging Voters To Make Lubbock A Sanctuary City 
Blog by Megan Roo, Students for Life Student Leader at McLennan Community College.
I walked up to a wooden door, knocked, and took a step back. Soon, a calm, elderly man opened the door. "Good morning!" I began, "My name is Megan, and I'm a volunteer with Students for Life Action. Have you heard about the upcoming special election?" "No," he replied. I asked, "Would you consider yourself pro-life?" "Yes," he assured me. I instantly felt excited; this was the perfect opportunity to encourage a voter to support the proposition to make Lubbock a Sanctuary City for the Unborn!  
A Sanctuary City for the Unborn is a city that has passed the sanctuary city ordinance, which outlaws abortion within city limits. This initiative, created by Mark Lee Dickson, is spreading across the nation. The initiative to make Lubbock a sanctuary city began several months ago when Planned Parenthood announced their plans to bring an abortion facility to Lubbock. The pro-life community of Lubbock quickly took action by proposing Dickson's sanctuary city ordinance before the city council and mayor. Lubbock's "conservative" city council and mayor denied the ordinance, so the people of Lubbock, including Mitchell and Katherine Cochran, started a petition. Even though the petition collected thousands of signatures, the city council turned down the ordinance yet again.  
Thankfully, the decision has turned to the people of Lubbock to vote on whether or not Lubbock becomes a Sanctuary City for the Unborn. Lubbock's current special election includes Proposition A, which (if passed) will make Lubbock a Sanctuary City for the Unborn. With so many lives at sake, the churches and pro-life organizations of Lubbock have spent countless hours advocating in support of Proposition A. Early voting lasts from April 19-27, and the official voting day is May 1. This is the chance for the citizens of Lubbock to stand up for life!  
With all this in mind, Students for Life Action organized a door-knocking campaign for the weekend of April 17. On Friday, April 16, students from all over Texas met in Lubbock to train for a weekend of door-knocking and mind-changing conversations. Our thirty-person team represented cities across Texas: Austin, College Station, Dallas, Lubbock, San Antonio, and Waco, to name a few. The next morning, we began our weekend by visiting the Planned Parenthood that had committed chemical abortions just one day prior. Chalk in hand, we drew pro-life messages on the sidewalk, such as "love them both" and "protect the preborn," so that women and the community at large would be encouraged to choose life.  
Then, we spent all afternoon on Saturday and Sunday in the neighborhoods of Lubbock. As we drove through the streets, we were encouraged to see many signs in support of Proposition A. Because of this and Lubbock's reputation as a conservative city, we realized that our mission would focus on ensuring that pro-life voters are turning out to vote.  
So, for two days, we spent hours knocking on voters' doors, leaving informational pamphlets, and starting numerous conversations about Proposition A. Over these two days, our team knocked on nearly 2,000 doors! In some cases, no one was home. However, we took this as the chance to leave information about Proposition A on their doorknob. These pamphlets included information about when, why and how to vote for Proposition A.  
When we did have the opportunity to converse with the voters, we found that many of them were pro-life, and a few of them were unaware of the upcoming election. For example, I had the opportunity to pass out a pamphlet to a man in a truck that was passing by. I mentioned the upcoming election, saying, "Be sure to vote yes on Prop A!" "What happens if I don't?" a passenger countered. "Then abortion comes back to Lubbock," I answered. Immediately, the man said, "I'm voting yes!" before driving off. This ten-second conversation was all it took to get a voter to the polls in support of life.  
I am confident that the man in the truck and the elderly man at the door will vote in support of life, as will the many other voters that our team reached out to throughout the weekend. Our efforts and this election are making history. I cannot wait to see Lubbock become a Sanctuary City for the Unborn in just a few weeks!