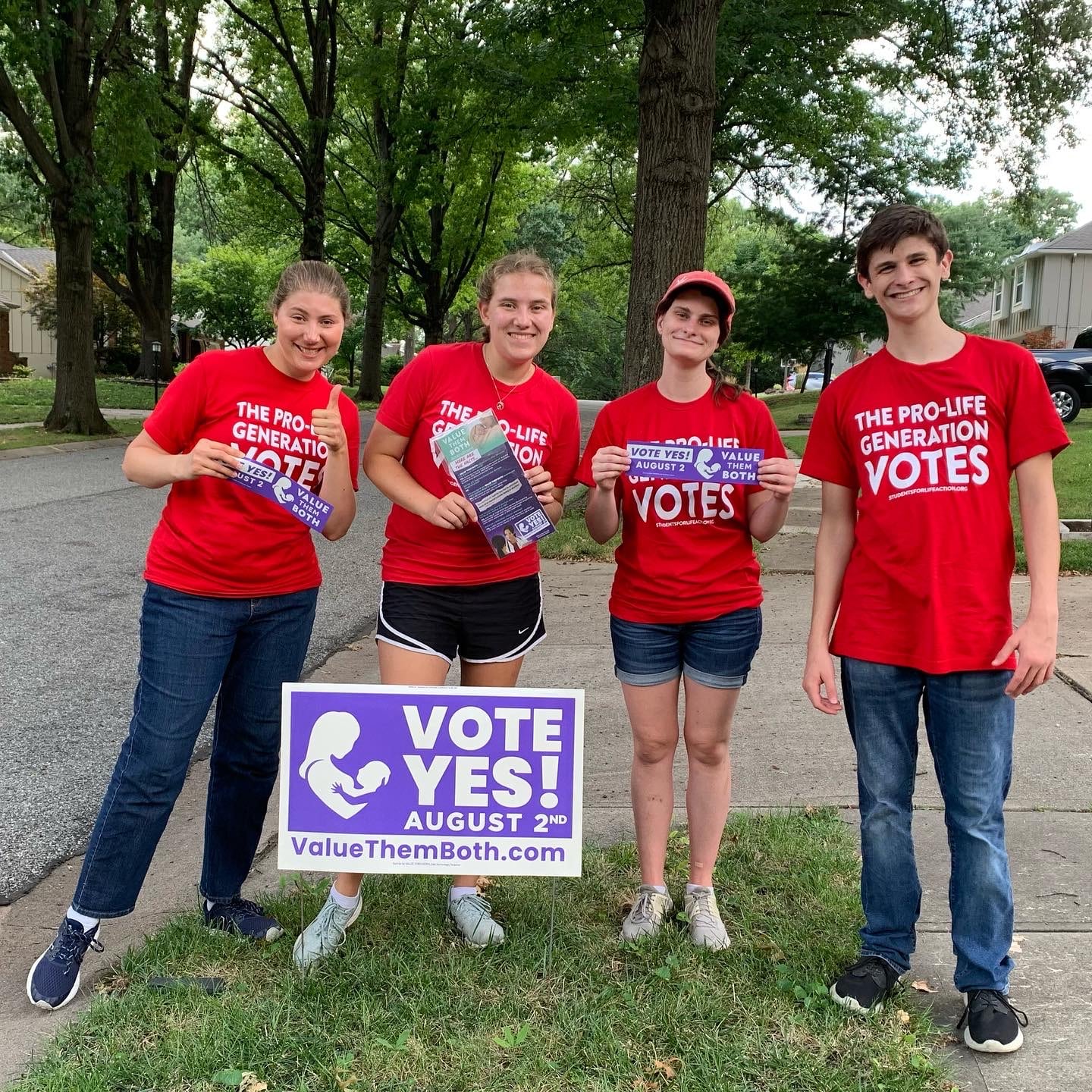 August 3, 2022
Students for Life Action: More Work Lies Ahead for the Pro-Life Generation to Protect the Preborn in Kansas
"We are disappointed Kansans couldn't see past the big money that flooded the state, confusing voters about an abortion-neutral amendment that would give them the freedom to vote on abortion policy," said SFLAction's Kristan Hawkins. "We are ready to get back to work educating people on the ways they can protect the preborn and their mothers in Kansas, despite the obstacles. We don't think it will take 50 years to protect life in law in Kansas, but we never gave up on overturning Roe, and we're not going to give up now."  
 Kansas City, KS and Washington, D.C. (08-02-22) – Students for Life Action (SFLAction) President Kristan Hawkins called the loss in Kansas of the Value Them Both amendment "a disappointing setback that is not the end of this fight to grant Kansans the freedom to have a voice and a vote on abortion policy." The amendment would have made Kansas's constitution abortion neutral, contrary to the messaging repeated by pro-abortion groups locally and nationally.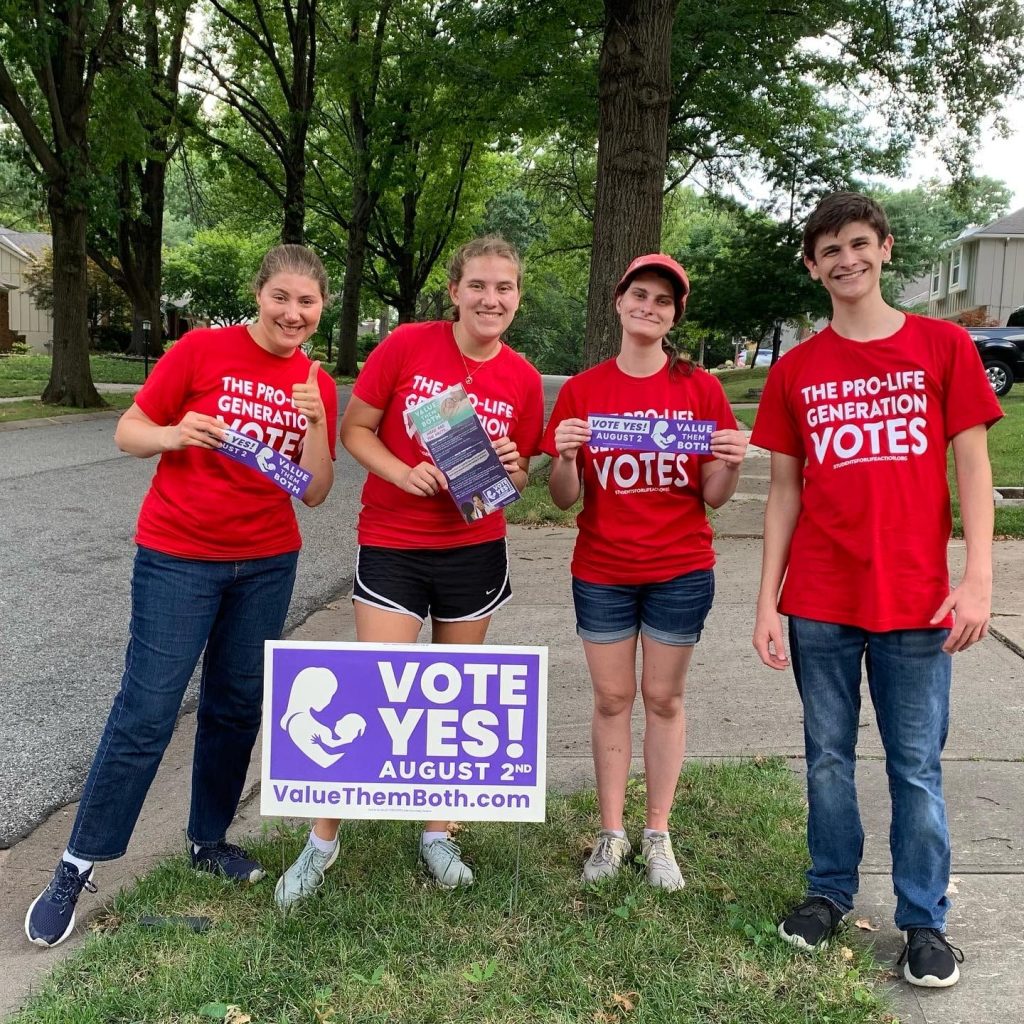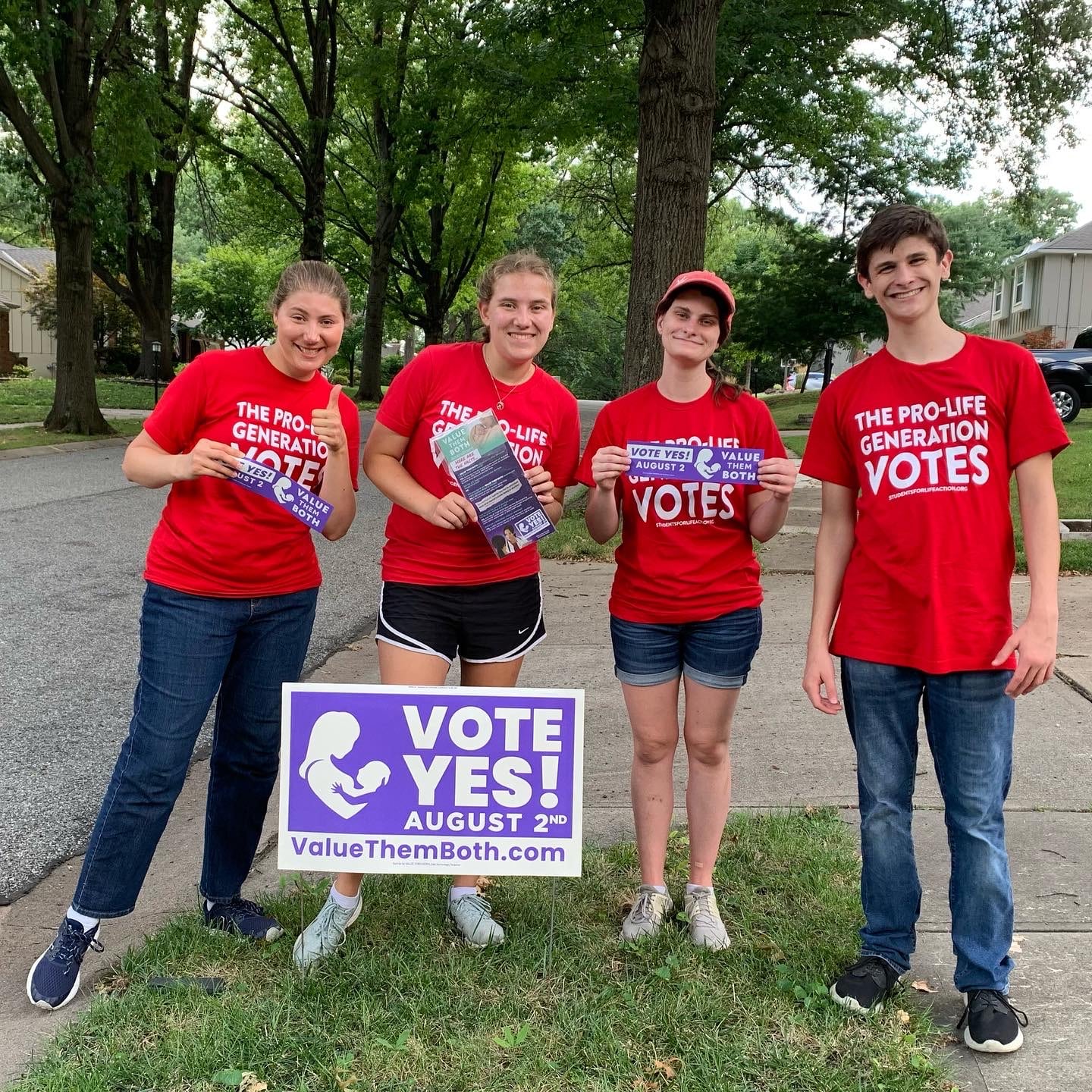 SFLAction's state affiliate, Kansas Students for Life Action PAC, spent more than $100,000 on targeted television ads, text messages, door-to-door canvassing, and calls to mobilize more than 500,000 voters to vote YES on the amendment. Outreach included:
Television programming reached 145,133 voters through regional markets in Joplin, Pittsburg, Kansas City, Topeka, Wichita, and Hutchinson
173,806 calls were made
266,608 personal text messages were sent.
50,000 doors were targeted with final numbers still being calculated.
This first post-Roe vote garnered the attention of media far and wide with special focus on SFLAction's field work, led by Students for Life Action Captain and alumni, Gabby Lara. As the Value Them Both Field Coordinator, Lara said, "Throughout this campaign the pro-life movement has been energized and ready to keep working forward in a post-Roe America. I'm so proud of all our students for standing up for the preborn by voting, canvassing, phone banking, and talking to their peers about this issue."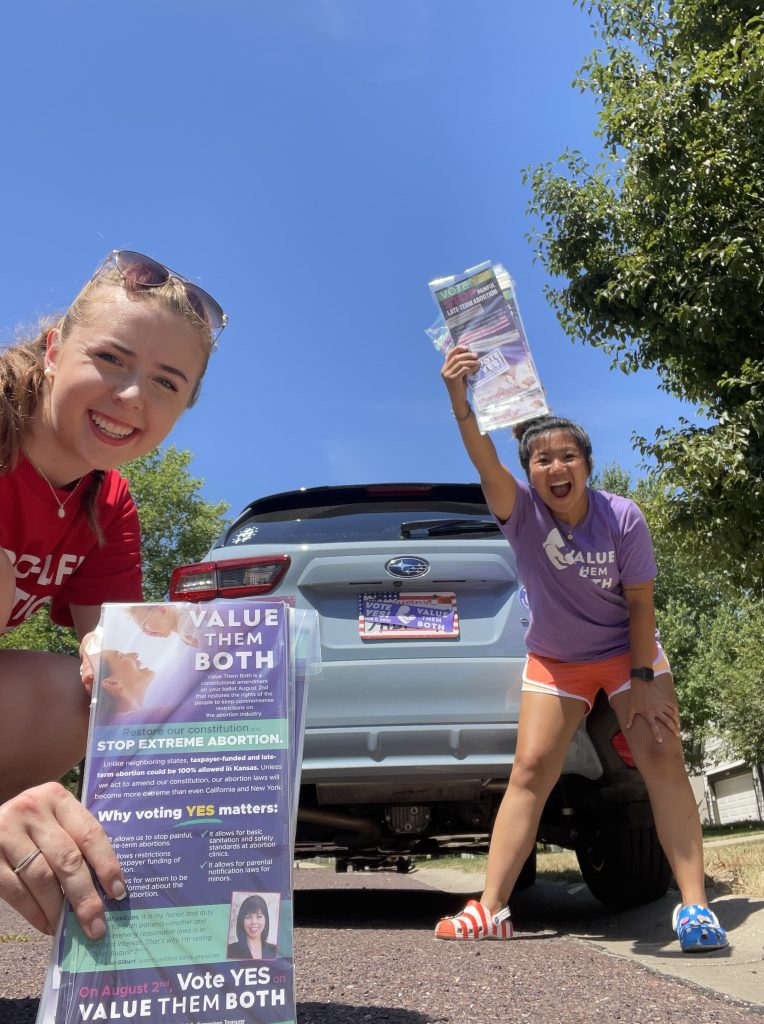 Lara and SFLAction's work, among others, was highlighted by The Washington Post, Reuters, EWTN, TIME, The Kansas Constitutional, Good Morning America, and additional outlets.
"Regardless of the results, the pro-life movement is very much alive, no matter what the mainstream media says," Lara included.
SFLAction canvassers faced difficulties by some abortion advocates who took violent measures against an 18-year-old SFLAction leader, as reported Sunday. Since then, the pro-life leader has been experiencing headaches and body soreness. SFLAction has connected her with an attorney and is considering a legal response.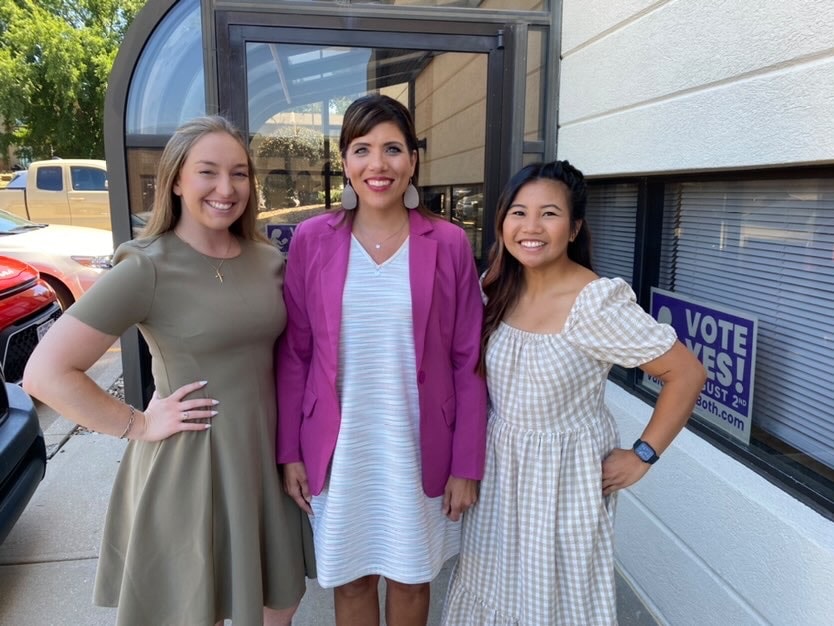 Read more at Fox: Teenage pro-life activist allegedly punched in the face while knocking on doors in Kansas and in our news release here.
Despite the setback, SFLAction is immensely proud of the work of our canvassers and their perseverance to see through this important post-Roe vote. "They have set the tone for our movement, we will not be shaken but will keep fighting for the preborn," added Hawkins.
To learn more about the Post-Roe Blueprint from SFLAction, read Hawkins' latest op-ed at Fox titled RIP Roe: Supreme Court abortion ruling sets stage for what pro-life groups do next.
For interviews, contact [email protected]
–30–
Students for Life Action (SFLAction), a 501c4, along with its 501c3 sister organization, Students for Life of America (SFLA), make up the nation's largest pro-life youth organization and a political and policy operation engaging people of all ages. Together they work to end abortion — the human rights issue of our day — and provide political, legal, and community support for women and their children, born and preborn. Headquartered in Fredericksburg, VA, SFLA has more than 1,250 groups on middle, high school, college, university, medical, and law school campuses in all 50 states. SFLA creates strategy, policy, and programming to connect those most targeted for abortion with people ready to help and builds a framework for political engagement on their behalf. SFLA and SFLAction have more conversations with those most targeted by the abortion industry than any other pro-life outreach in the world, reaching more than 2 million people across social media platforms each week and engaging in approximately 100,000 digital conversations per month. Over more than 15 years, President Kristan Hawkins has grown SFLAction/SFLA into an $18 million organization preparing for a Post-Roe America.