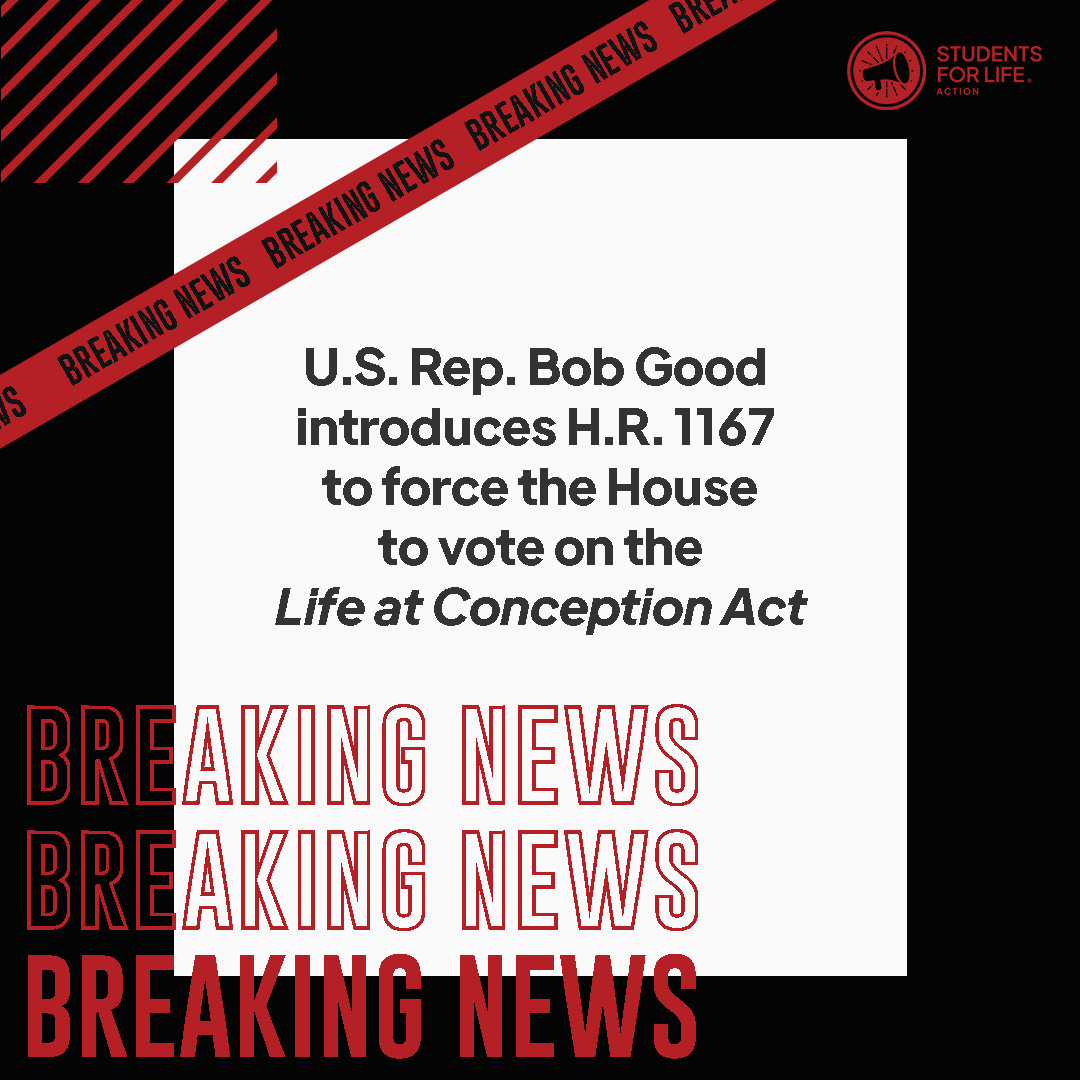 June 22, 2022
Students for Life Action Praises Pro-Life Legislators in the House for Prioritizing Protection at Conception
"The time is now to get a vote on #ProtectionAtConception. We're proud to work with Rep. Good to end the injustice of abortion allowed against the innocent," said Kristan Hawkins, SFLAction President. "Democrats want to follow the science until it tells us that life begins at the moment of conception. If we are not protecting the preborn from the earliest days from the violence of abortion, we are not really dealing with abortion at all."
WASHINGTON, D.C. (06-22-2022) – Students for Life Action (SFLAction) endorsed a resolution brought forward today by Rep. Bob Good (R-VA) that demands a vote on H.R.1011, the Life at Conception Act, introduced by Rep. Alex Mooney (R-WV). SFLAction took early initiative on this bill that would declare the right to life is protected by the Constitution at all stages of life—including conception.
With more than 9 in 10 abortions taking place by 12 weeks according to CDC data, SFLAction President Kristan Hawkins said, "It's human development 101 in biology that a new life begins when sperm and egg unite. We are following the science all the way to the delivery room and beyond to ensure that each new life has a chance to thrive and prosper."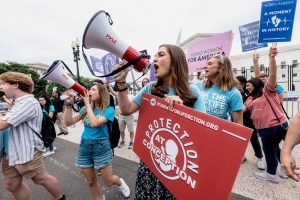 H.R. 1011 has sat idly in the House for months, receiving no time on the floor, despite the public outpouring that shows just how invested the American people are seeing their Representatives vote on the issue of abortion. "People want to have a voice and a vote on abortion," noted Hawkins, a fact reported in Students for Life of America's Demetree Institute for Pro-Life Advancement earlier this year. In January, an astonishing 8 in 10 young voters wanted to vote on abortion policy in their states – UP from 66% last year.
This year, SFLAction is committed to highlighting pro-life legislators and exposing weak or pro-abortion politicians by engaging in various elections throughout the midterm elections. Through city deployments, digital media campaigns, student events, and rapid mobilization SFLAction is fighting for leaders to support pro-life policy in a post-Roe America.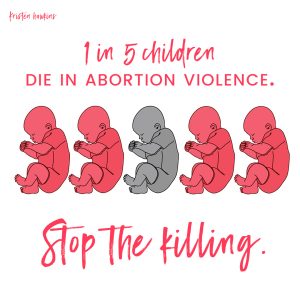 To learn more about the Post-Roe Blueprint from Students for Life Action, read Hawkins' op-ed at Fox titled America needs to get ready for a world after Roe or her op-ed at Newsweek titled  Forget the Kids' Menu: The Pro-Life Movement Wants Real Policy Engagement.
For interviews email [email protected] 
–30–
Students for Life Action (SFLAction), a 501c4, along with its 501c3 sister organization, Students for Life of America (SFLA), make up the nation's largest pro-life youth organization and a political and policy operation engaging people of all ages. Together they work to end abortion — the human rights issue of our day — and provide political, legal, and community support for women and their children, born and preborn. Headquartered in Fredericksburg, VA, SFLA has more than 1,250 groups on middle, high school, college, university, medical, and law school campuses in all 50 states. SFLA creates strategy, policy, and programming to connect those most targeted for abortion with people ready to help and builds a framework for political engagement on their behalf. SFLA and SFLAction have more conversations with those most targeted by the abortion industry than any other pro-life outreach in the world, reaching more than 2 million people across social media platforms each week and engaging in approximately 100,000 digital conversations per month. Over more than 15 years, President Kristan Hawkins has grown SFLAction/SFLA into an $18 million organization preparing for a Post-Roe America.