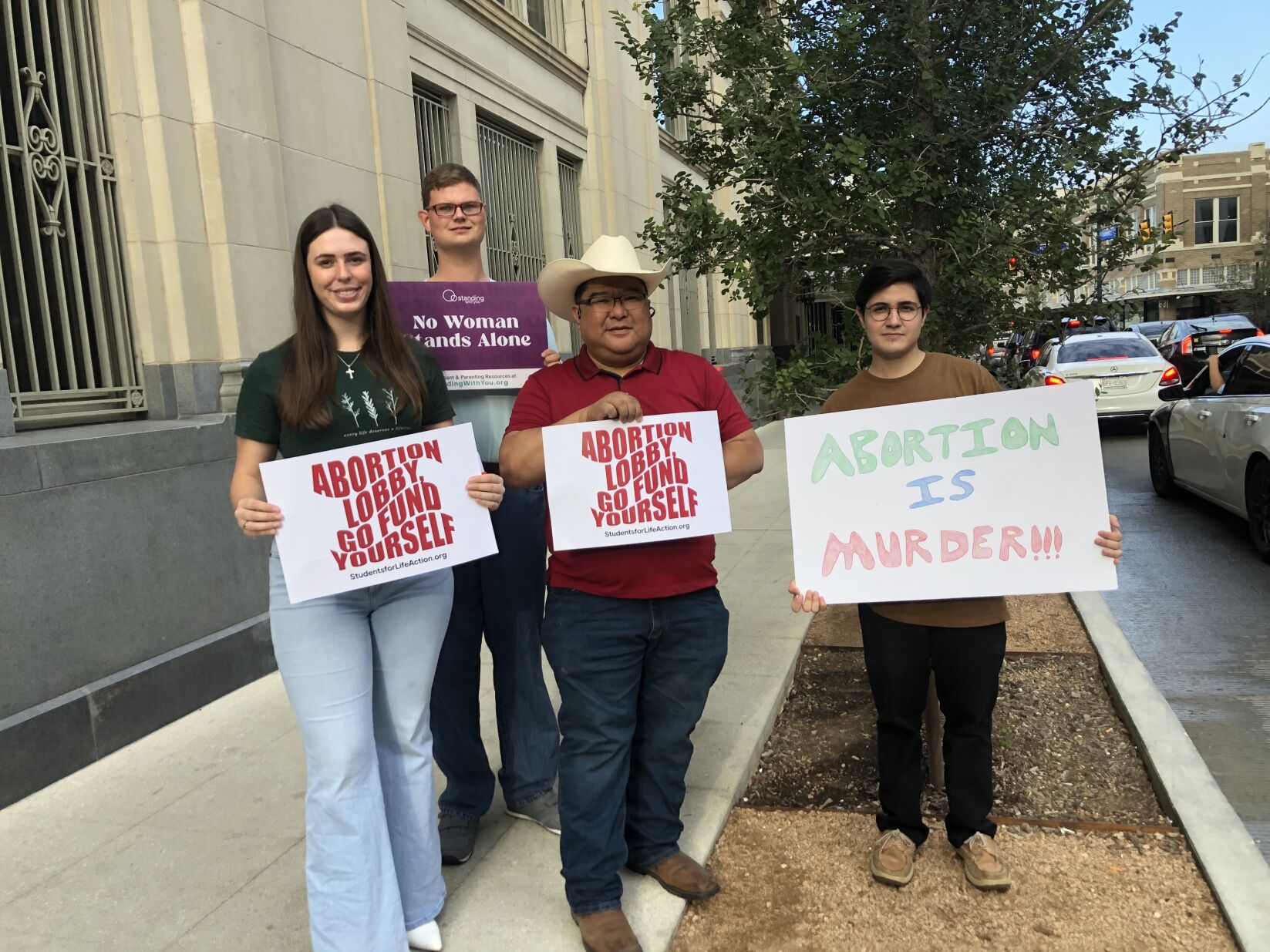 September 15, 2023
Students for Life Action Protests San Antonio Sponsored CASH GRAB for Abortion Disguised as "Reproductive Justice"
GUEST POST: When I learned that the topic of abortion was up for discussion with the San Antonio City Council, I knew that something needed to be done. We had just defeated a pro-abortion proposition in San Antonio that would have decriminalized abortion in the city. However, now they were not talking about abortion inside San Antonio per se – now, it was under the guide of "reproductive justice." 
I have seen time and time again that this phrase – reproductive justice — is just camouflage for a woke city council to clandestinely fund a billion-dollar abortion industry with even more tax-payer dollars. The plan was simple – make amends to the fiscal year budget and allocate $500,000 to pro-abortion organizations. Per the reporting by KSAT, "the proposed fund would be controlled by the San Antonio Metropolitan Health District and "directly support community-based organizations in providing comprehensive reproductive and sexual health services, resources, and education to community members disproportionately affected by barbaric and neglectful state policies." 
With more than 100 groups in Texas, Students for Life of America (SFLA) and Students for Life Action (SFLAction) students have a long and winning track record of fighting for the preborn and their mothers in the Lone Star State. That's why I decided to lead a Life Chain prior to the City Council session.  
I was joined by Texas Alliance for Life, Students for Life at UTSA, Students for Life at Texas State University, and Pro-Life San Antonio. Together, we stood as cars passed by, giving encouragement, honks, and thumbs up. Just that short time alone doing the Life Chain, I could feel that San Antonio is pro-life and does not want their taxpayer dollars to go towards such organizations. Neither do young people across the country. As SFLA's Demetree Institute for Pro-Life Advancement has illustrated in polling for years, the youth vote – like most voters – wants limits on abortion. In fact, almost 7 in 10 wanted either limited abortion or no abortion at all, according to polling in 2023 by Pro-Life Gen YouGov-Vinea.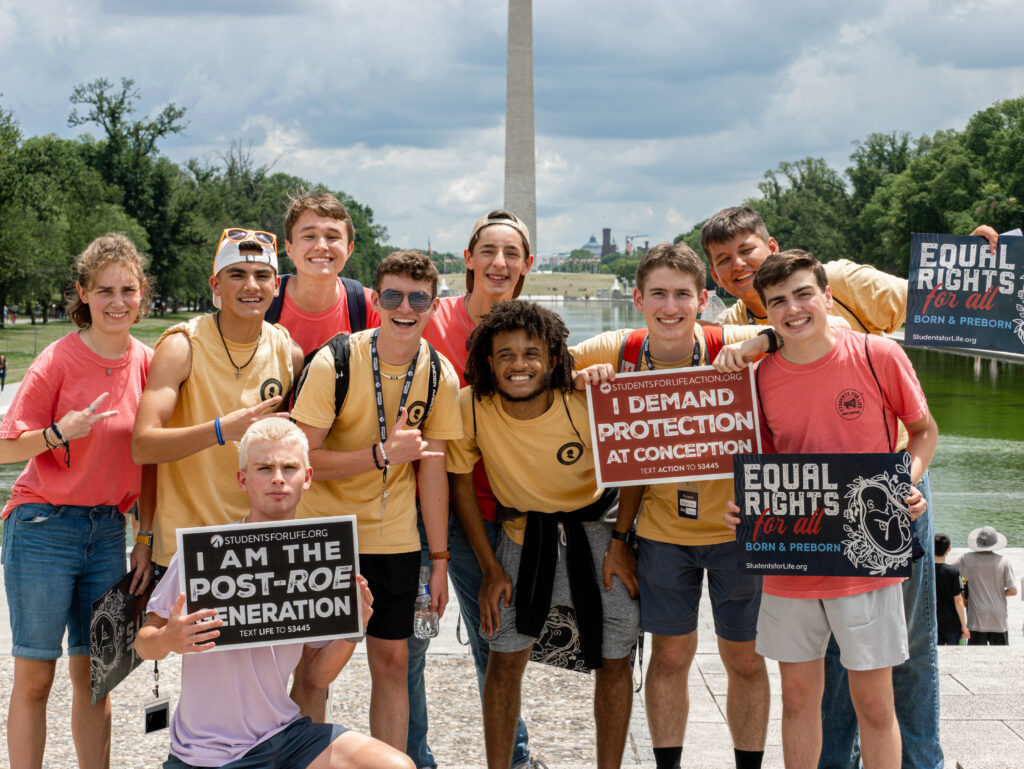 Inside, we had the chance to speak, and we were heard. After our comments, one councilman raised a concern that this $500,000 for "reproductive justice" was only a small portion of the overall budget. His comments seemed to minimize the abortion issue.  
There's nothing small about $500,000 in taxpayer dollars. Secondly, if life begins at conception (and Texas has already legally protected life at conception), then isn't this the most important conversation to have when so many innocent lives could be impacted?
Thankfully, Councilman Whyte shared his pro-life story and motioned to remove the item from the budget. It was seconded, but the City Council voted against it. However, the fight isn't over, and the San Antonio city council hasn't seen the last of us. 
Our voices sparked an important and intense dialogue. We showed that these abortion profiteers don't care about women. The City Council could likewise be directly providing transportation to school, to work, or new employment opportunities, When you consider that 64% of abortions occur because of coercion, these efforts are ironically against the true spirit of social or reproductive justice.  
The principle of "liberty and justice for all" must include all members of the human family, born and preborn. You cannot have reproductive justice without protection for those in the womb.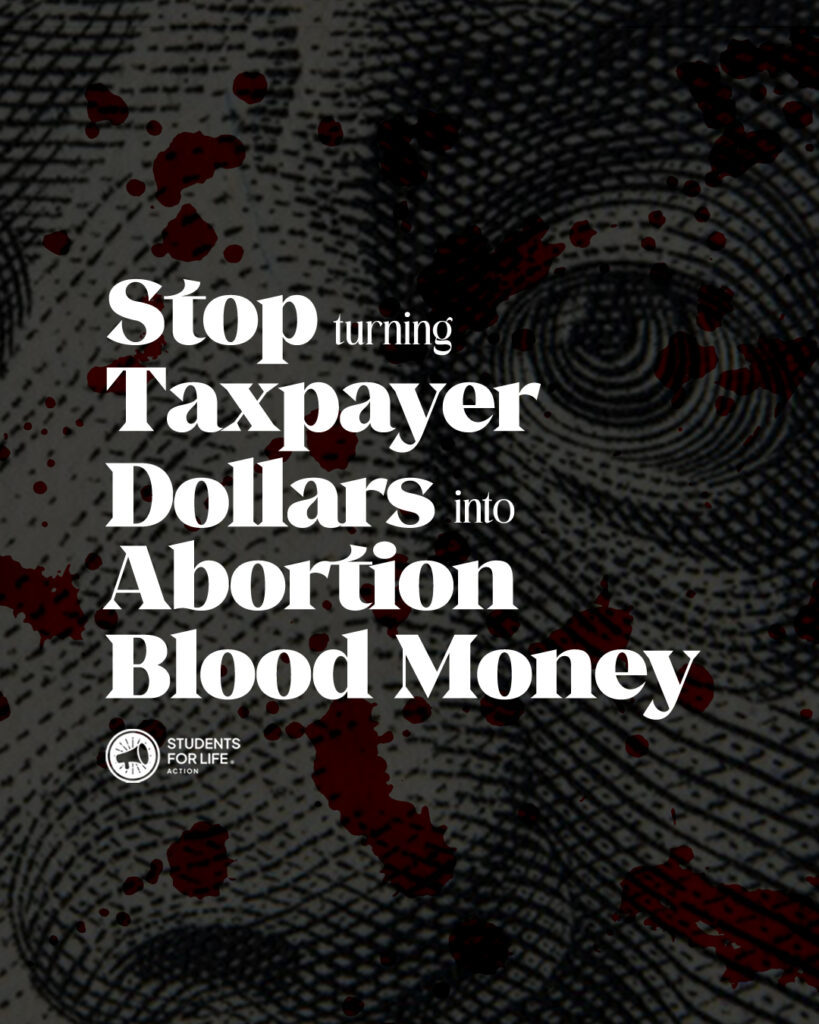 To read more about how SFLAction is taking the fight for the preborn to the States Houses across America to build up the post-Roe world, read the latest from our Students for Life of America blog.