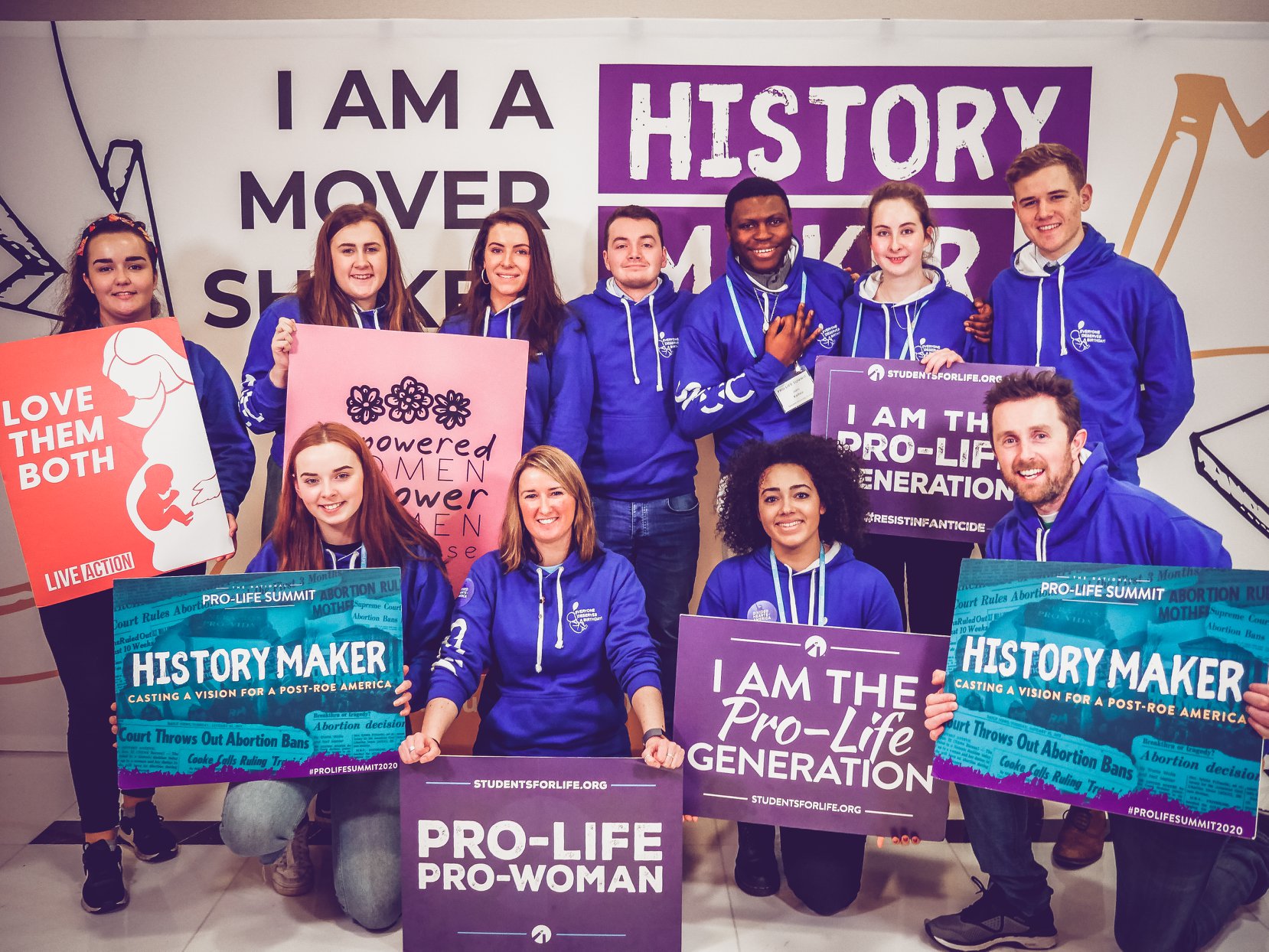 May 29, 2020
Students For Life Action Wraps Up Successful 2019-2020 Captain Program
Students for Life Action is wrapping up its first 2019-2020 SFL Action Captain program. The program, originally called the state captain program, identifies and trains student leaders in states across the country to be the Pro-Life Generation leader in their state. In total, over 50 students participated in the program, and another 50 are already signed up for the 2020-2021 school year.
Some of the highlights of the past year include:
Lobbying, testifying, and rallying in over 21 states in support of pro-life legislation and against pro-choice legislation

Ohio Captain Ellie Wittman helped give advice on abortion pill reversal legislation

SFL Action Captains in Kansas, including Charlee Bonczkowski and Kyra Lampe, who spoke out in support of the Value Them Both Amendment, which would ensure that voters and the legislature, not the judicial branch, determine the state's abortion laws

SFL Action Captains in Kansas, including Bonczkowski, Lampe, and Gabby Lara, who have been working to keep a Kansas City Planned Parenthood from opening

Minnesota SFL Action Captain Savanna Beaurline helping with a rally against so-called 'comprehensive sex ed', which tends to be age-

inappropriate

and pornographic in nature.

Beaurline also wrote an op-ed and spoke out against the Equal Rights Amendment

Virginia captains Maggie Donica, Claire Anderson, and Ellie Viels helped organize students to make 65,000 phone calls and send 1 million text messages in the 2019 Virginia state elections. Many SFL Action Captains were involved in this effort, including our Kentucky and Wyoming SFL Action Captains

Colorado captains Maggie Sayers, Joel Sorenson, and Jaylem Durousseau who helped collect signatures in support of a prohibition on late-term abortions

Michigan captains Kaylee Tegethoff, Baylee Devos, and Chloe Kilano helped pro-life groups collect signatures to overturn Michigan Governor Gretchen Whitmer's veto of a dismemberment abortion ban

Texas SFL Action Captains Melanie Salazar and Jerry Sharp organized in support of a prohibition on late-term abortions in their state

Alabama captains helped a local pro-life group, CEC for Life, push back against a new Planned Parenthood facility in Birmingham

The North Dakota SFL Action Captain Sarah Kreamer helped organize students to send over 100 letters to the Fargo City Council, urging an investigation into the Red River Women's Clinic

New Jersey Captain Jeremy Whaley organized students to call the state legislature to oppose an increase in taxpayer-funding to Planned Parenthood

California Captain Bernadette Tasy who has continued to organize students and Fresno Pro-Life Future against a variety of California pro-choice legislation
Going into the 2020-2021 school year, SFL Action Captains have an aggressive goal to make 1 million phone calls and knock on 500,000 doors as part of the 2020 election. Captains will also be active during the 2021 legislative session and will continue to work to shut down abortion facilities and hold Planned Parenthood accountable.
For questions or to learn more about the SFL Action program, please contact Matt Lamb at
[email protected]

.