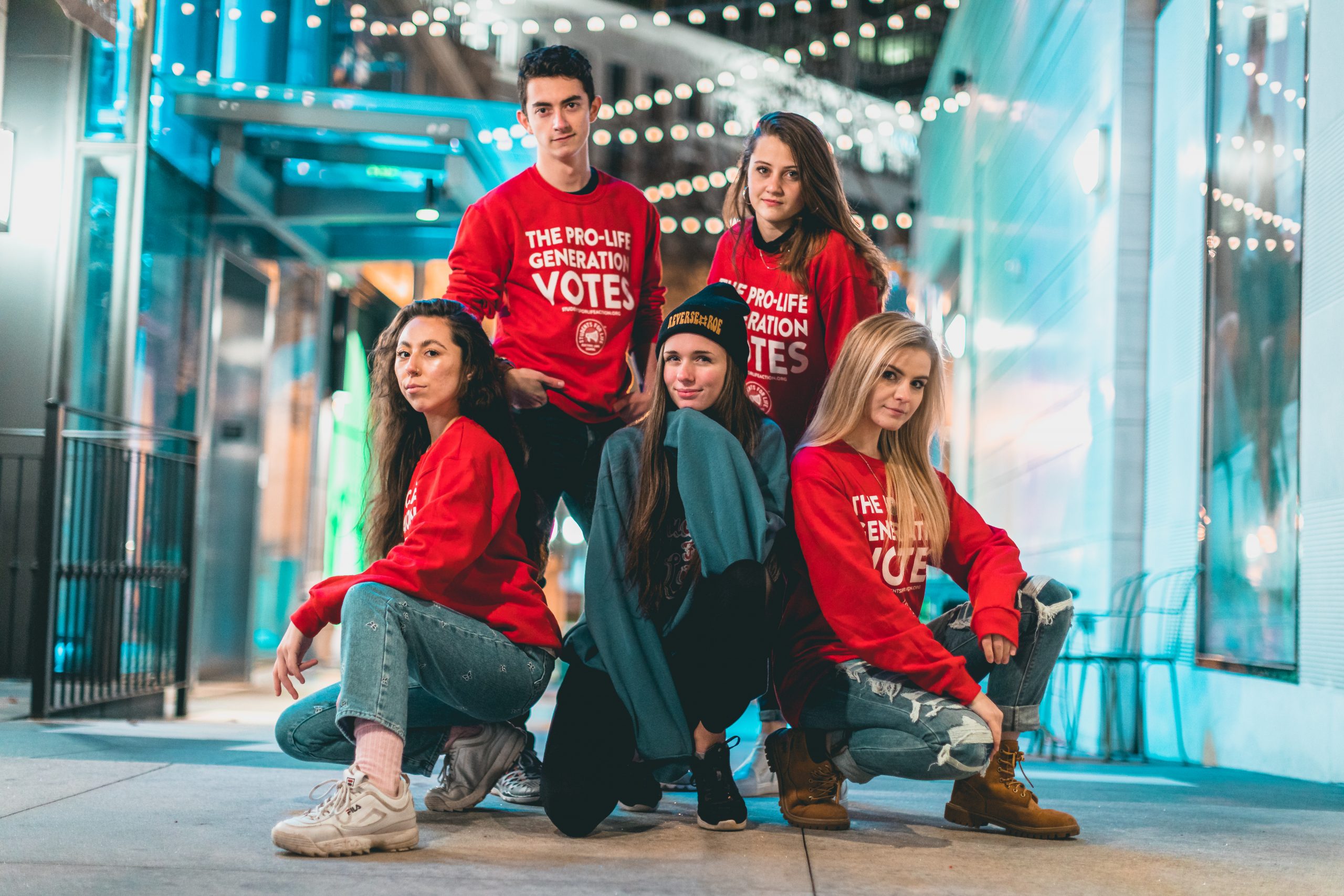 June 14, 2021
Students For Life Action Wraps Up Successful 2020-2021 Captain Program 
Students for Life Action is wrapping up our second SFL Action Captain program. The program identifies and trains student leaders in states across the country to be the Pro-Life Generation leader in their state. These rockstar pro-life students track abortion-related activity in their state and respond accordingly, from testifying in statehouses to organizing rallies. In total, over 50 students participated in the program, and another 50 are already signed up for the 2021-2022 school year. 
Applications for the 2021-2022 program are open throughout the year at studentsforlifeaction.org/apply.  
Some of the highlights of the past year include:
Lobbying, testifying, and rallying in over 33 states in support of pro-life legislation and against pro-choice legislation.

SFL Action Captains, including Jaylem Durousseau, Frank Kennedy, Jeremy Hill, Maggie Donica, Sarah Barns, Melanie Salazar, and several others joined for a series of canvassing trips that helped pro-life candidates Nancy Barto, Jane Dirks, Bradley Slagh, Larry Pittman, and Kristin Baker in their competitive elections.

Our 50 Captains and the students in their chapters made 138,000 calls to voters, over 174,000 texts to voters, and knocked on over 37,000 doors. Combined with other voter contact efforts, Students For Life Action was involved in  28 elections where the pro-life candidates won!




In Kansas, Gabby Lara led the effort to pass the Value Them Both Amendment. Our students, including Gabby, were involved in lobbying efforts in 2019. Gabby also helped with election efforts last summer to replace Jan Kessinger, the pro-choice Republican who stopped Value them Both from passing. Thanks to these summer efforts, a ballot initiative is now in place for 2022 that will decide whether this pro-life constitutional amendment goes into law.

In Montana, Captain Kaitlyn Ruch testified in favor of five pro-life laws, including a Born Alive Infant Protection Act, a Pain Capable Abortion Act, Informed Consent, a pro-life constitutional amendment, and a bill to prevent Title X funds from being used to fund abortions in Montana. She also hosted the largest conservative high school event of the year with over 450 people in attendance.

 
In Nevada, Captain Felipe Avila led a project calling on the Nevada Department of Health to revoke the license of a dangerous abortion facility in Nevada. Felipe helped draft a formal letter from Students for Life, and he organized student to bring it to the Nevada Department of Health office. This abortion facility has a record of deficiencies and unsanitary conditions which warrant the closing of the facility. Felipe is continuing to lead this project into the new year.

In Texas, Rachel Schroder helped lead the effort to abolish abortion in Texas. She went to state capital to testify, organized lobby days, or otherwise represented Students For Life Action eight separate times. Thanks partly to her efforts with Students for Life Action, Texas is now the 12

th

state to pass a version of the Heartbeat Bill.

 
Going into the 2021-2022 school year, SFL Action Captains will assist with competitive elections in Virginia and New Jersey. In the Spring, they'll help fight to abolish abortion with lobbying efforts at the state and federal levels. 
For questions or to learn more about the SFL Action Captain program, please contact Titus Folks at tfolks@studentsforlife.org.