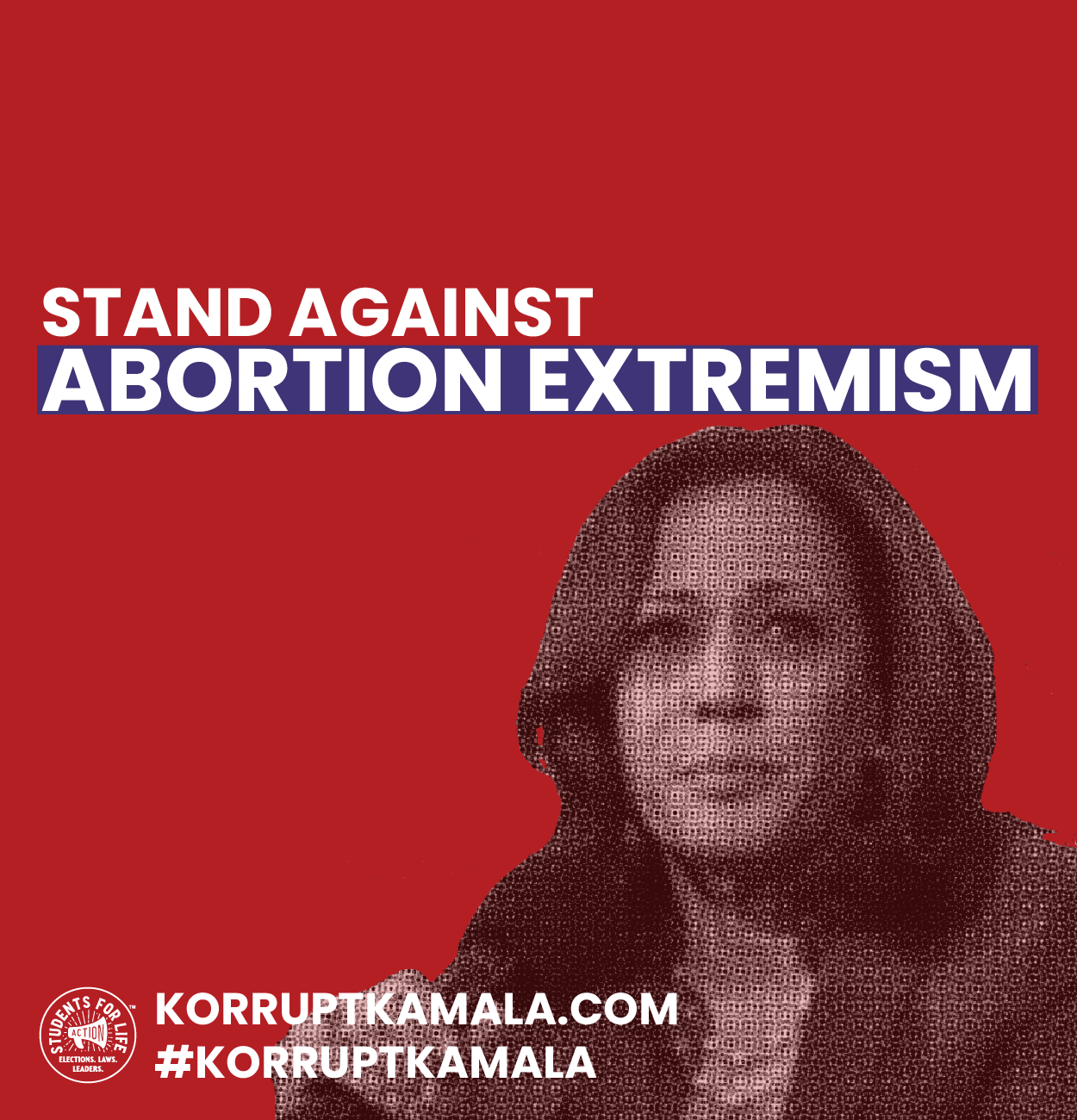 August 19, 2020
Ten Reasons We're Exposing #KorruptKamala Before November
We've been saying it for years. Now, it matters more than ever –
Kamala Harris is in bed with Planned Parenthood and the abortion industry.
How do we know? Let's count the ways:
1. In 2013, Kamala abused her power as attorney general of California when she ordered the home raid of pro-life journalist David Daleiden after he blew the whistle on Planned Parenthood's sale of baby body parts. FOIA requests revealed she had colluded with officials from the abortion giant prior to the raid.
2. Kamala is vehemently anti-Hyde Amendment – which restricts federal funds from being allocated to pay for abortions. On the Democratic debate stage in 2019, Kamala attacked Joe Biden for his support of the Hyde Amendment when it was first introduced in 1976.
3. Kamala has repeatedly voted against the Born Alive Protection Act, which would protect children born alive after botched abortions and require medical professionals to provide them with lifesaving care.
4. Kamala has also historically supported third trimester abortion. In 2019, she said that "poor women, women of color will die because these Republican legislatures in these various states who are out of touch with America are telling women what to do with our bodies."
5. Planned Parenthood has been a major funder and supporter of Kamala's various political pursuits since the start of her career. The abortion giant made big contributions to her campaign for the Senate and threw more weight behind her than any other candidate in the Democratic presidential primaries. In 2011, she was tapped to speak at the annual NARAL Pro-Choice America luncheon.
6. Kamala supports 'codifying Roe' – which translates to implementing laws at the federal level that legislate protections for radical 'abortion up until the moment of birth' policies.
7. Last spring, Kamala touted a plan to wield federal power by requiring states that have had abortion-related laws recently struck down by the Supreme Court to obtain permission from the Justice Department before making any further changes to policies that would affect abortion access.
8. Kamala has committed to the New York Times to requiring all future judicial nominees to support Roe v. Wade as "settled law".
9. In the same NY Times piece, Kamala said that she would require private insurers to cover abortion, even in the case of religious orders like the Little Sisters of the Poor.
10. Most importantly, Kamala has promised to use the force of law to restrict pro-life Americans' ability to defend life in this country.
Laurie Rubiner, a former vice president of public policy for Planned Parenthood, said of Harris' abortion plans in 2019 to Vox, "What is different about this is that she's really going on the offense."
"That's what we're afraid of and what every American should balk at," said Kristan Hawkins. president of Students for Life Action. "Sen. Kamala Harris has already proved that she will use any legal authority available to her to target pro-life Americans, and, in plans announced during her Presidential run, she was direct in saying she wanted more power. Abortion was always going to be an issue in this election, but the stakes just got higher. The choice for anyone who is rejects abortion at any point in pregnancy and with taxpayer funds is crystal clear."
It's been clear for nearly a decade that Kamala's career has been upheld, in large part, by Planned Parenthood and the American abortion industry – and as a result, she never falters in her support of what they do and stand for.
Kamala's history with Planned Parenthood and abortion policy in America assures us that not only does she support abortion up to the moment of birth – she also believes that taxpayers should have to foot the bill.
As Joe Biden's running mate in the upcoming election, this information matters now more than it ever has before.
It's time to expose #korruptkamala.