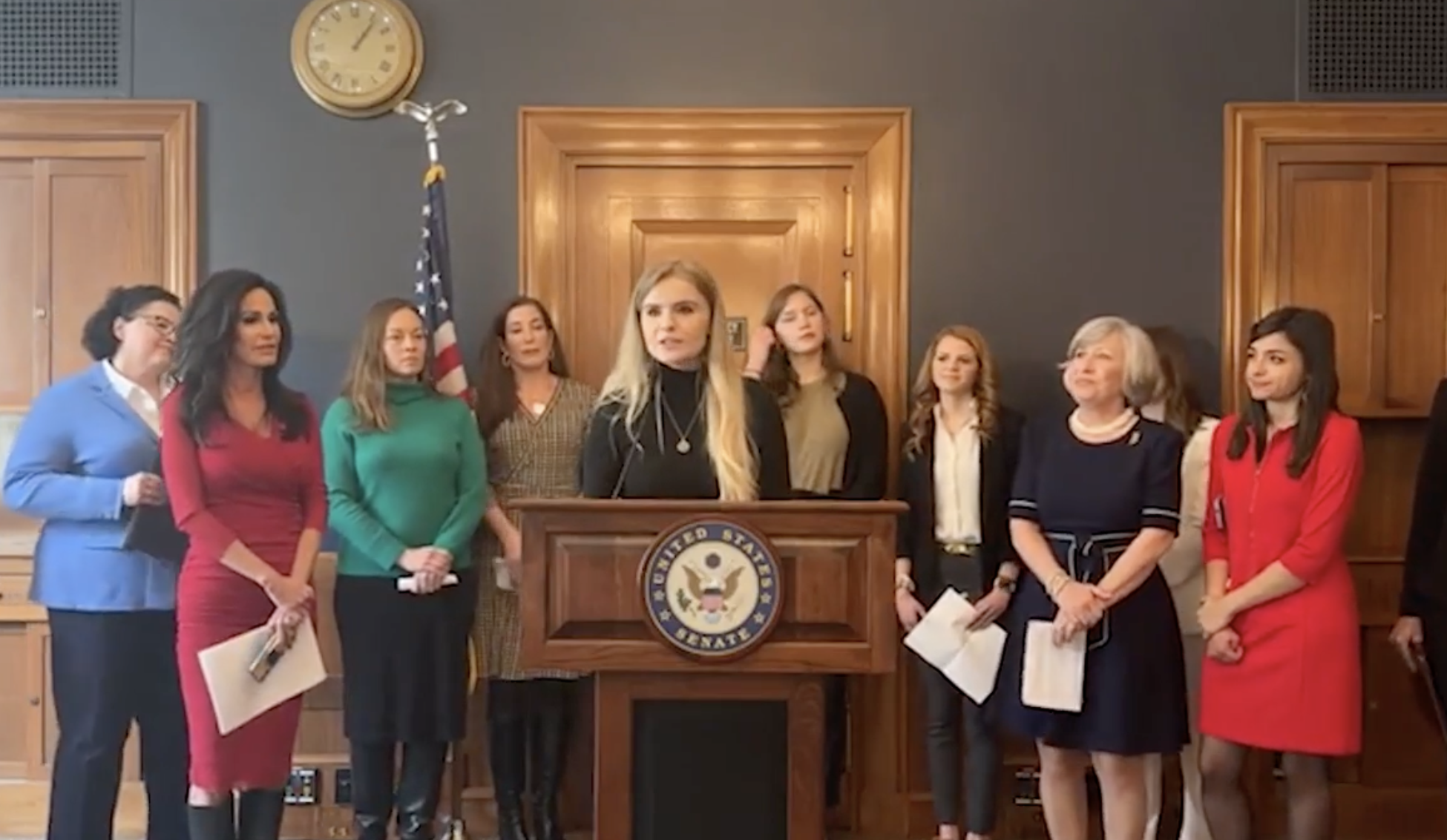 March 22, 2023
The ERA is Still a Bad Idea & SFLAction Has Something to Say About It
GUEST POST: I recently joined Concerned Women for America's press conference on behalf of Students for Life Action (SFLAction) to call out the Equal Rights Amendment, or as we like to call it, the "Everything Related to Abortion Act." The deceptively named bill has resurfaced yet again, but it's just as important now as it was before to call out the ways that this amendment is nothing more than a push for abortion.  
Many groups including National Right to Life, Family Research Council, Independent Women's Forum, Young Women for America, Eagle Forum, as well as Congresswoman Mary Miller (R-IL) joined forces to speak about the various ways that the 'Equal Rights Amendment' (ERA) is anti-women and anti-life during the press conference. 
The presser, titled 'Don't ERAse Women,' took place in the U.S. Senate after the Senate Judiciary Committee hearing met on the amendment. You can watch the press conference online by clicking here!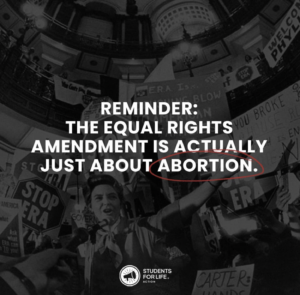 During my remarks, I explained how the ERA is a trojan horse for abortion access, allowing abortion through all nine months of pregnancy for any reason. If the ERA were to pass, it would create a constitutional hook for abortion – something Roe never did.  This is contrary, however, to what polling shows voters' support. Students for Life of America's Demetree Institute for Pro-Life Advancement recently found in polling that the majority (65%) of Gen Z and Gen Y voters wanted limited or no abortion. 
(CLICK HERE to read SFLAction President Kristan Hawkins' recent op-ed entitled 'The Equal Rights Amendment is roaming the halls of Congress again with this alarming makeover.') 
In fact, that same polling found that more young people now believe abortion should not be legal at 23% in 2023 compared to 9% in 2022. It is clear that the biggest voting bloc supports limits or no abortion at all – which is the opposite of the ERA – and a recent Harvard-Harris poll showed 90% of Americans reject extremist values like allowing abortion through all nine months, for any reason, at the expense of the taxpayer.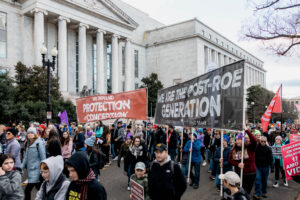 American voters don't support the abortion extremism of the ERA — and neither does the United States Constitution. The 14th Amendment states, "No state shall make or enforce any law which shall abridge the privileges or immunities of citizens of the United States; nor shall any state deprive any person of life, liberty, or property, without due process of law; nor deny to any person within its jurisdiction the equal protection of the laws" [emphasis added]. 
Preborn children, some of the most vulnerable in our society, weren't forgotten about when the framers wrote our guiding documents. The same protections for born humans should be afforded to preborn humans, and I was honored to speak this truth alongside other women who are strong leaders and working fiercely every day to protect the sanctity of life and women. 
Many women and babies will be hurt through the ERA if enacted. It is time we dump this outdated piece of legislation and make efforts to pass life-affirming legislation for women, families, and preborn babies in this Post-Roe America.  
READ NEXT: The ERA Sequel: Fighting the "Everything Related to Abortion" Act…Again — SFL Action (studentsforlifeaction.org)