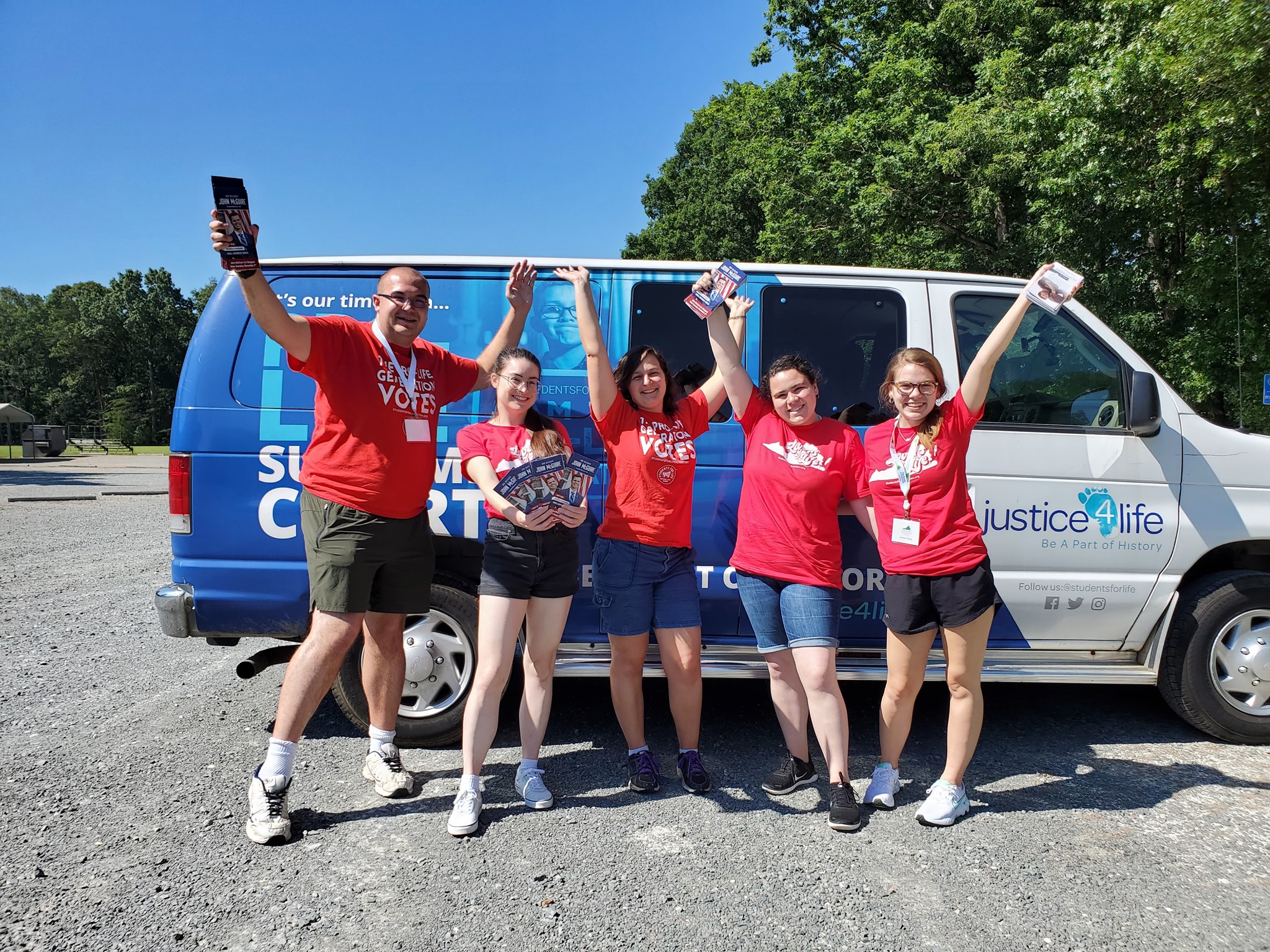 July 1, 2021
The Pro-Life Generation Knocked on 20,000 Doors in Three Days!
This week, following intensive training to abolish abortion at the first ever National Leaders Collective, 45 student leaders were driven down to Richmond, VA in eight vans for three full days of door knocking, voter contact, and further training! 
In just three days, these students knocked approximately 20,000 doors! Their message? Abortion kills a human person – "Vote Pro-Life First" in this election AND every election.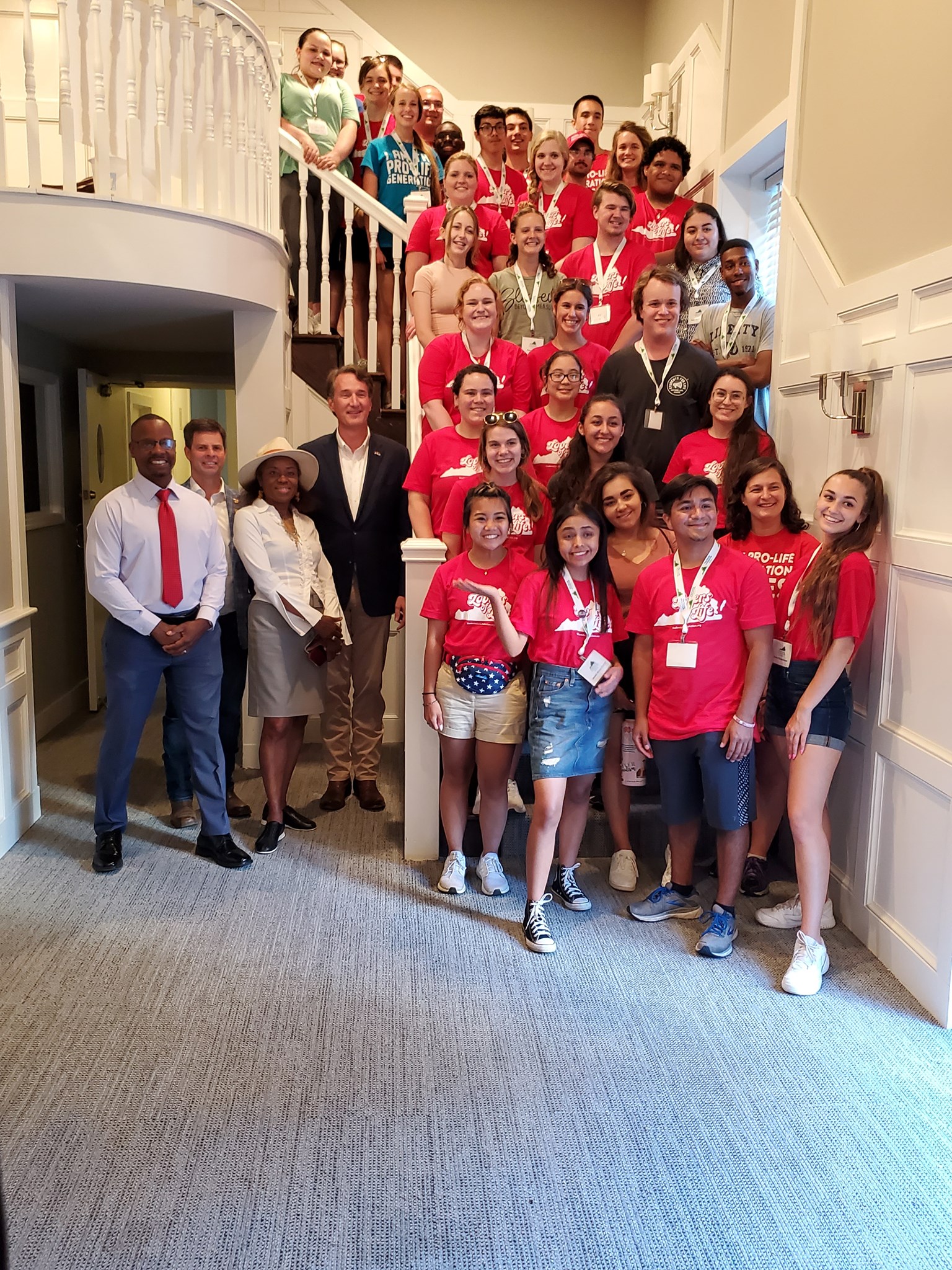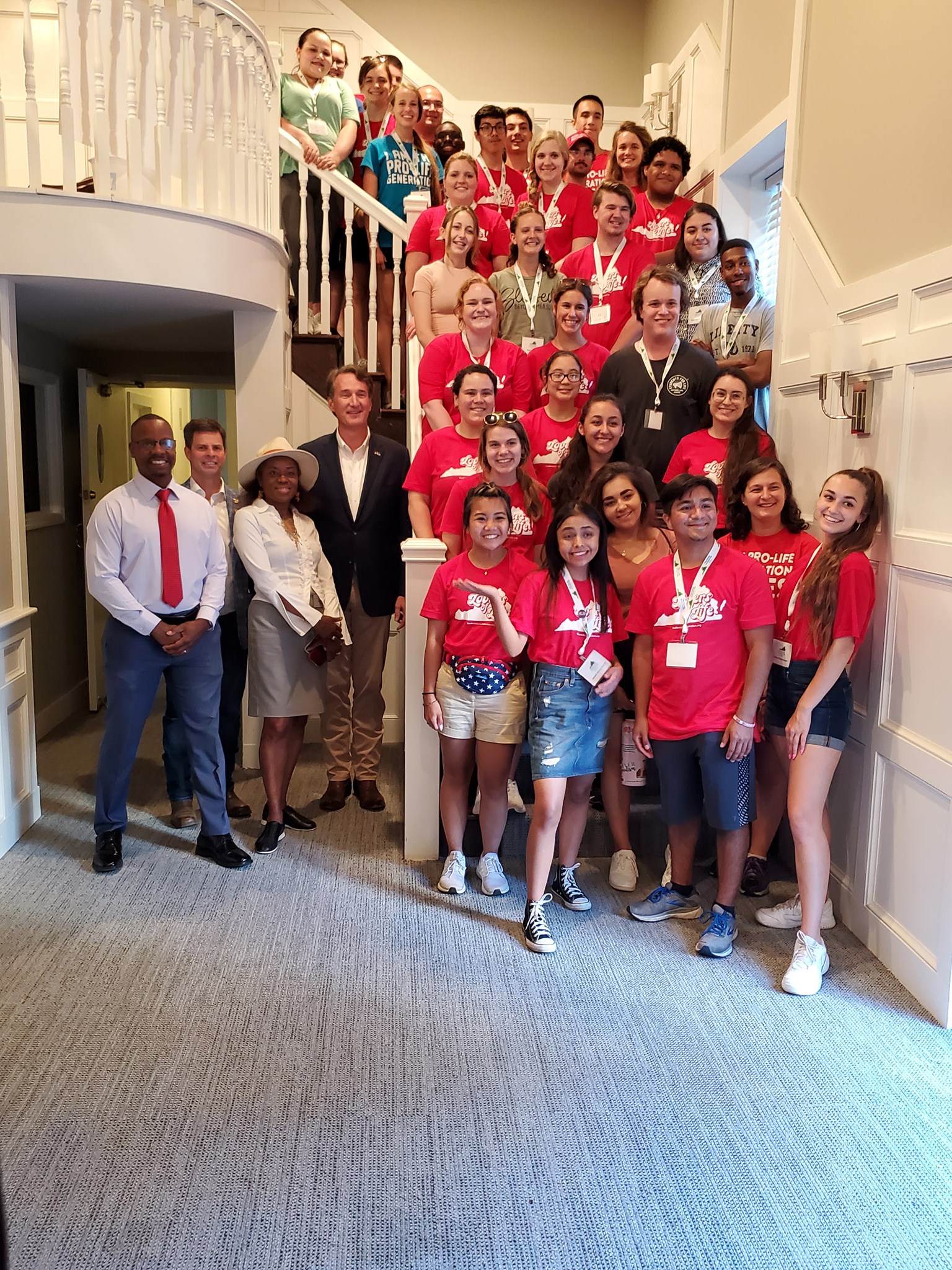 Virginia Democrats have been racing to pass legalized infanticide at every opportunity since January 2019. Virginia House Delegate Kathy Tran failed and embarrassed the state of Virginia when she said that abortions should be allowed up until the moment of birth. Disgraced Virginia Governor Ralph Northam then went on the radio to say that he was okay with doctors and parents 'having a discussion' about what to do with an 'unwanted' baby that is alive and has been delivered. 
Virginia must stand up against abortion violence! 
Door knocking is never easy; it takes courage to knock on the doors of strangers and talk to them about abortion and the candidates. This week in Richmond, they also faced high temperatures—as normal, the Pro-Life Generation pushed forward knowing that fighting for an anti-abortion future is worth every challenge! 
Titus Folks, the Students for Life Action Grassroots Coordinator said of the election:
"Virginia's competitive off-year elections for Governor, Lieutenant Governor, Attorney General, and the Virginia House of Delegates narrowly favor pro-abortion candidates. Only a few pro-abortion officials need to be unseated to achieve a pro-life majority state senate, and a pro-life governor would mean veto power against pro-abortion legislation. Through our deployments, we intend to tip Virginia's scales in favor of LIFE." 
One moment to highlight is when Sarah, our Illinois State Captain, had her flight delayed. She was of course disappointed because she wanted to get home to her family but later shared:  "The lady who sat next me on my flight works for Planned Parenthood. I was able to give her the link to And Then There Were None. Please pray that she looks it up! Maybe my flight was messed up for a reason after all." Kelly Lester spoke to the students on Monday night on her work with the organization "And Then Were None," Abby Johnson's organization that helps abortion workers get out of that business and seek healing.  
This story is just one example of how student leaders are well-rounded and courageous, equipped to have conversations about abortion when God grants them an opportunity whether it's at their State Capitol, on campus, at the doors in their community, or even on an airplane.