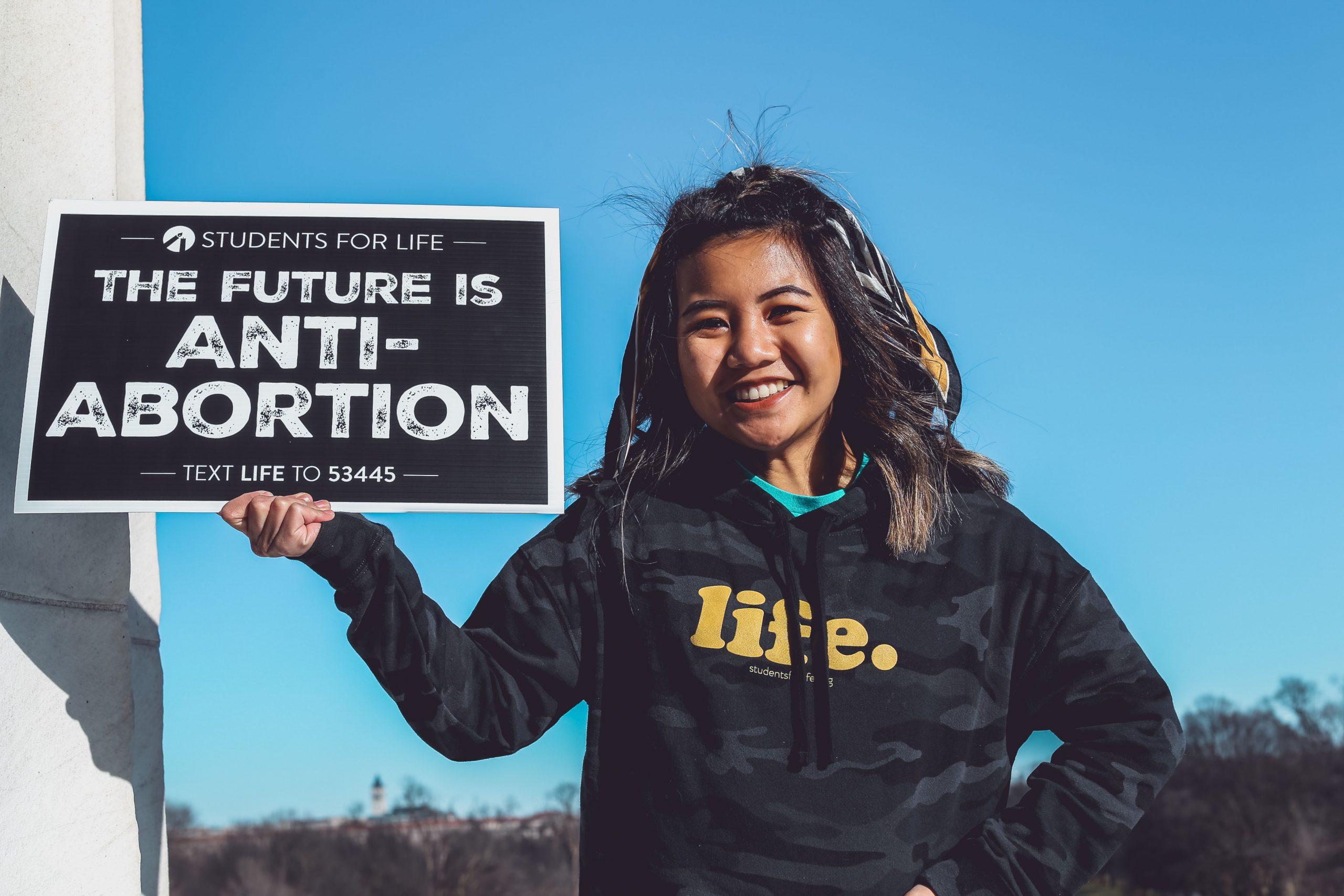 June 1, 2021
The Pro-Life Generation Sent Nearly 20,000 Comments to HHS
Students for Life believes that this is the generation that will abolish abortion. Our generation knows how many of us have been wiped out, lied to, and taken advantage of by the abortion industry. Our generation has only ever known the presence of ultrasound technology, and we know what lives in the womb. And our generation will never stop fighting to end the greatest injustice our world has ever known. Here's one way we're abolishing abortion…
Telling HHS we Want the "Protect Life Rule"
Last month, we had the opportunity to influence the Department of Health and Human Services (HHS) on a proposed rule that would reverse the Title X "Protect Life Rule," giving more taxpayer dollars to Planned Parenthood and the predatory abortion industry. The Protect Life Rule was implemented by HHS under the Trump Administration in 2018 to remove taxpayer funding from abortion facilities and redirect that money to comprehensive health centers and clinics that did not commit abortions.
Thanks to this rule, Planned Parenthood voluntarily walked away from $60 million. 
We reached out to our students and supporters to submit comments telling the Biden Administration to preserve the purpose of the Title X Family Planning Program – to help plan for families, not destroy them with abortion.
HHS is currently run by Xavier Becerra, the most radical pro-abortion Secretary in United States history. We know he would love nothing more than to hand over more of YOUR taxpayer dollars to his friends at Planned Parenthood, so we had to make a stand.
Thus, NUMEROUS pro-life and pro-choice organizations mobilized on this issue, voicing their opinions on whether taxpayer funds should be directed to abortion facilities. Of the 174,179 comments submitted to HHS, 11% of those were from SFLAction supporters. That is huge!
However, Planned Parenthood allegedly submitted 141,089 comments in favor of removing the Protect Life Rule. Are we surprised? Planned Parenthood is a $2 BILLION business – much of which comes from taxpayer dollars – with an extensive network of financial supporters in the Capitol, media, and Big Tech. They stand to gain a significant amount of capital should HHS reverse the Protect Life Rule, money they insist is "rightfully" theirs.
Only 13,390 comments remain unknown as to whether they were pro-life or pro-choice.
HHS is now in a review period that will likely last through the summer. Afterwards, the Biden Administration will decide whether your taxpayer dollars will help fund abortion facilities that violently end the lives of preborn babies.
Thank you to the Pro-Life Generation for submitting 19,700 comments and making your voices heard for life!