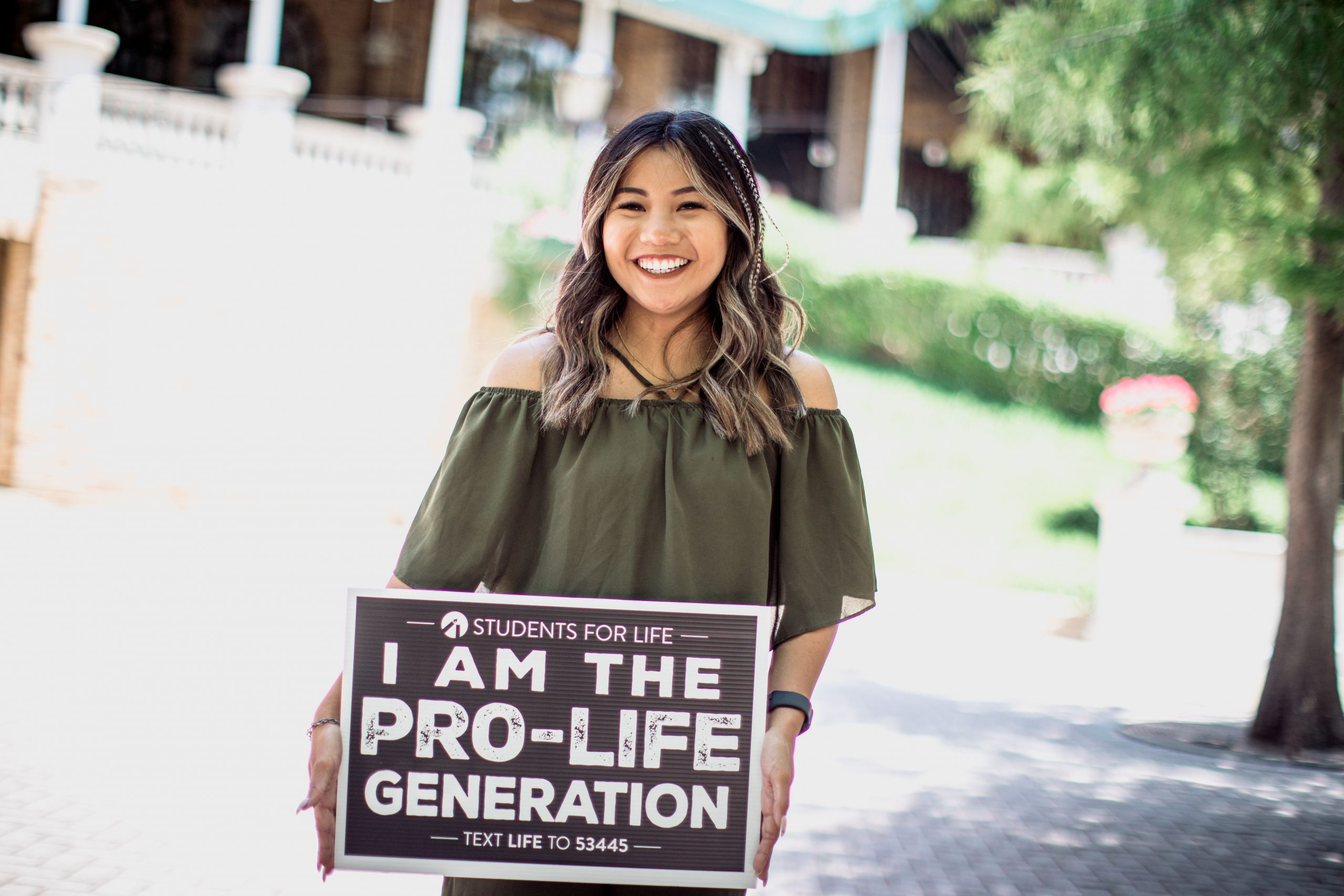 August 17, 2021
The Pro-Life Generation Testifies Against Funding Abortion in Missouri
On August 4th at the Missouri Capitol Building, Students for Life Missouri-Arkansas Regional Coordinator Lucy Gonzalez and Mizzou Student for Life Travis Voeller testified at a hearing to advocate in favor of pro-life legislation. The Missouri Senate Interim Committee on Medicaid Accountability and Taxpayer Protection held a hearing seeking public testimony regarding the state funding of family planning centers affiliated with abortion vendors, including Planned Parenthood.
A variety of voices from all over the state spoke up, both in favor of and against abortion in Missouri. Both Gonzalez and Voeller passionately asserted that Missouri does not need Planned Parenthood, and that women deserve a better standard of care than the dangerous conditions—such as moldy tubing and unsterilized medical tools— the likes of which have been discovered by health officials in two MO Planned Parenthood facilities in recent years. Such a better standard of care is offered at Federally Qualified Health Centers (FQHCs), which outnumber Planned Parenthood facilities in MO 33 to 1. The slew of free comprehensive services that FQHCs offer, coupled with the centers' presence around critical Missouri areas, goes to show that they serve as an ultimately better resource for women than Planned Parenthood.
Read more here about why we don't need Planned Parenthood. 
Planned Parenthood staff members and supporters testified in favor of other services that the facilities provide. A few of them stated throughout the hearing that "today is not about abortion," but according to one staff member near the end, "[Abortion] is [Planned Parenthood's] mission." Even though they try to distract from the elephant in the room, abortion equals dollar signs in the eyes of Planned Parenthood, and they do not want to miss out on capitalizing on the destruction of innocent lives.
"Travis and I were honored to be a voice for the voiceless, engaging directly with Missouri lawmakers," said Gonzalez. "I hope that the Senate Committee takes the time to really reflect on what Missourians deserve: phenomenal care for its women and preborn—which simply does not exist at Planned Parenthood, who sweeps unsafe conditions under the rug and pushes for abortion at every chance they get."
Read more about the St. Louis Planned Parenthood here. 
Senator Jill Schupp (D-MO), who was visibly pro-abortion with her pink flower lapel pin (representing Planned Parenthood support), asked stumping questions to pro-life testifiers and used a harsh tone. This senator has also yelled at a pro-life Missouri student at a past event. Seeing her display such behavior goes to show that Students for Life of America is doing productive work.
Lucy is eager to represent SFLAction and our sister organization, Students for Life of America, and help other students engage in meaningful pro-life activism throughout Missouri (including garnering pro-life legislative victories to be a voice for the voiceless). "It is up to us to be bold, show up, and speak out in favor of pro-life legislation," Gonzalez remarked. "We are the Pro-Life Generation, and Missouri lawmakers won't be forgetting that on my watch!"