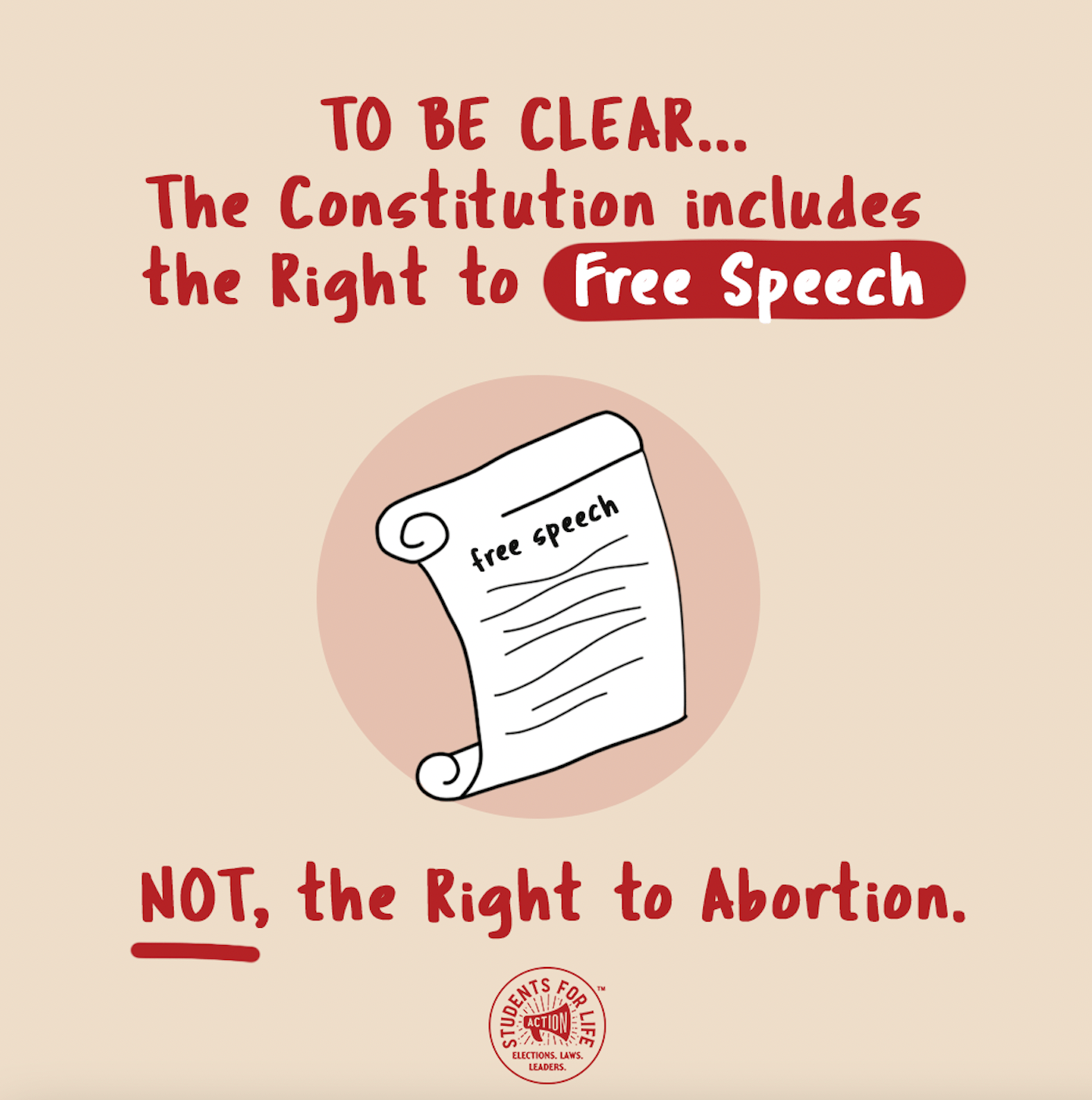 May 2, 2023
TODAY IN HISTORY: May 2, 2022 A New Pro-Life Path is Forged; A Supreme Injustice is Flagged for its End
TODAY IN HISTORY: May 2, 2022

A New Pro-Life Path is Forged; A Supreme Injustice is Flagged for its End 
Students for Life Action Sends Letter to Congress Calling onLeadersto RejectONLY seekingLate-Term Limits for ProtectingLIFE and Focus on Protecting Children,at the very least,when a Heartbeatis Present.
Still Going Strong Nationwide with a Life-Saving Message 
Hours Later, theDobbsSupreme Court DecisionisLeaked PlacingSuch Policy Front & Center
"The Biden Administration crack investigative team still doesn't say who leaked the Supreme Court draft that signaled the end of Roe. Yet, despite what Justice Samuel Alito says appeared to be an effort to intimidate the high court, Roe's corrupt legacy is at an end," said Students for Life Action's Kristan Hawkins. "Next up, protecting life as early as possible, wherever possible – at the Federal, State, and Local level." 
WASHINGTON D.C. (05-02-2023) – As reported in thorough overview of the historic end of Roe at The 19th, Students for Life Action (SFLAction) was front and center at the Supreme Court and in the states as the manipulation of the Constitution to force a "right" to abortion came to an end. Reflections on that modern day history came from SFLAction President Kristan Hawkins, Sen. Elizabeth Warren, Rep. Cori Bush, and others. One year ago today, hours before someone at the Supreme Court leaked what became the historic Dobbs decision, Students for Life Action sent a letter to Congress, calling on them to protect life early in pregnancy.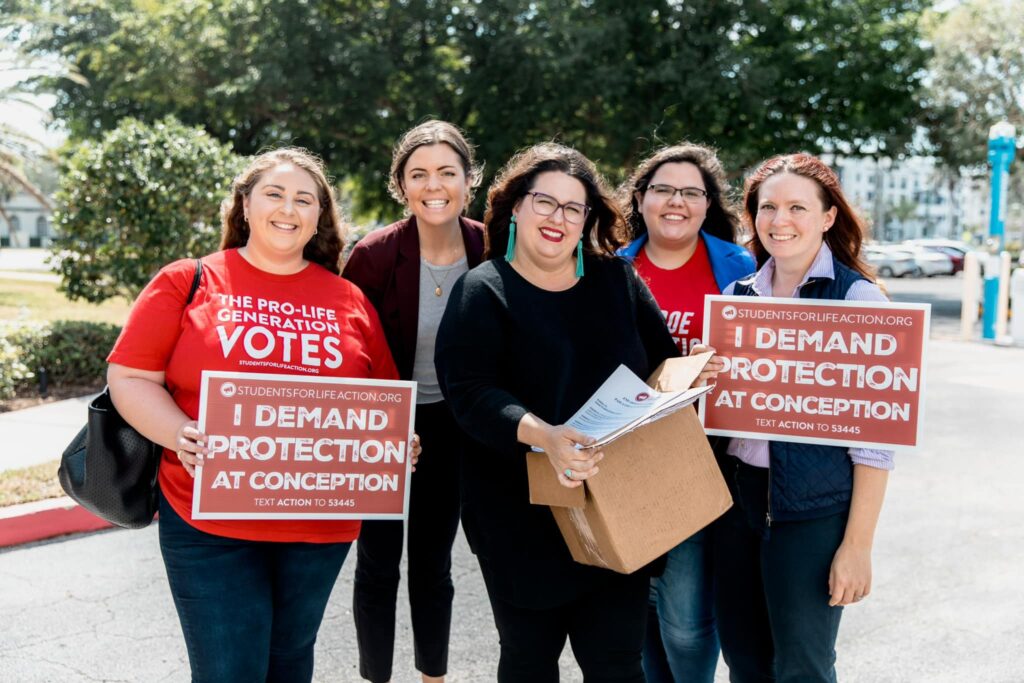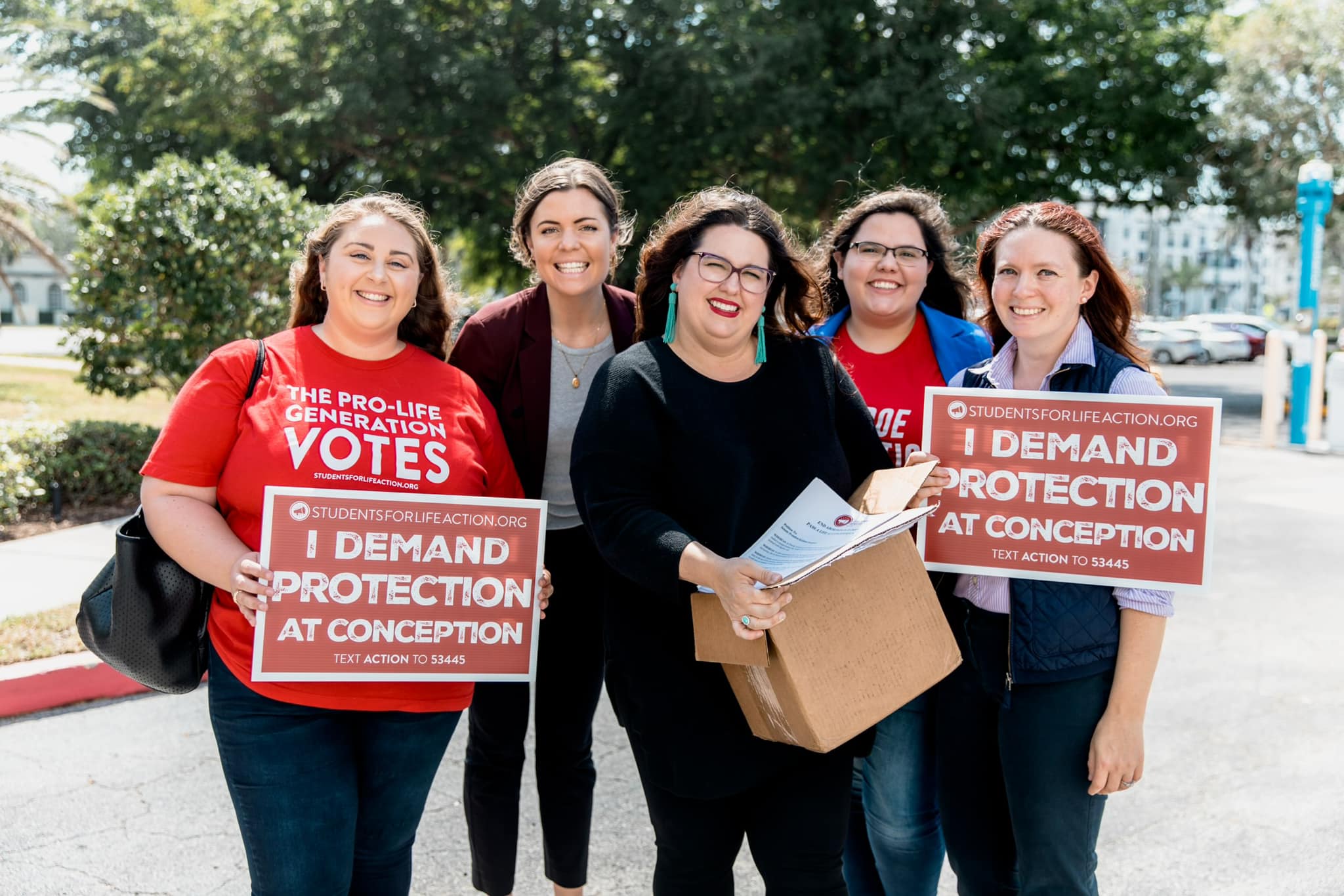 At The 19th,Hawkins remembered: "Earlier that day — we obviously had no idea the leak was coming, nobody knows who did the leak — but we had issued a letter to our friends on Capitol Hill saying we have heard that our members may be looking at introducing a 15-week prevention act. We strongly would advise against this, because if we're not preventing abortions in the first trimester, we're not doing what we're supposed to be doing. And I got a lot of pushback.
"I was on the phone all morning with people who are angry with me for doing that. Then they were like, 'Did you know the leak was coming?'"  
That letter stands today as a call to federal legislators to put protections for the preborn at the top of their list, to protect life in law and in service, as early as possible and as soon as possible. Some pro-life leaders joined Hawkins in writing the letter than coincidentally previewed the debates of the coming year and makes the case for early abortion limits.
They wrote in part:"According to the CDC, more than 9 out of 10 abortions take place by 12 weeks (92.7%), which means that if we are not focusing on limiting early abortions, we are not really addressing the violence of abortion at all. And after 50 years, it's time for a real conversation in legislatures, communities, churches, and courts on how to protect life in law and in service …Mississippi's 15-week law in particular provided an opportunity for conversation about the medical fact that pain can be felt by the child as early as 12 weeks. Mississippi's limit also illustrated the radical nature of U.S. policy, out of step with the rest of the world wherea majority of European nations limit abortion at 12 weeks.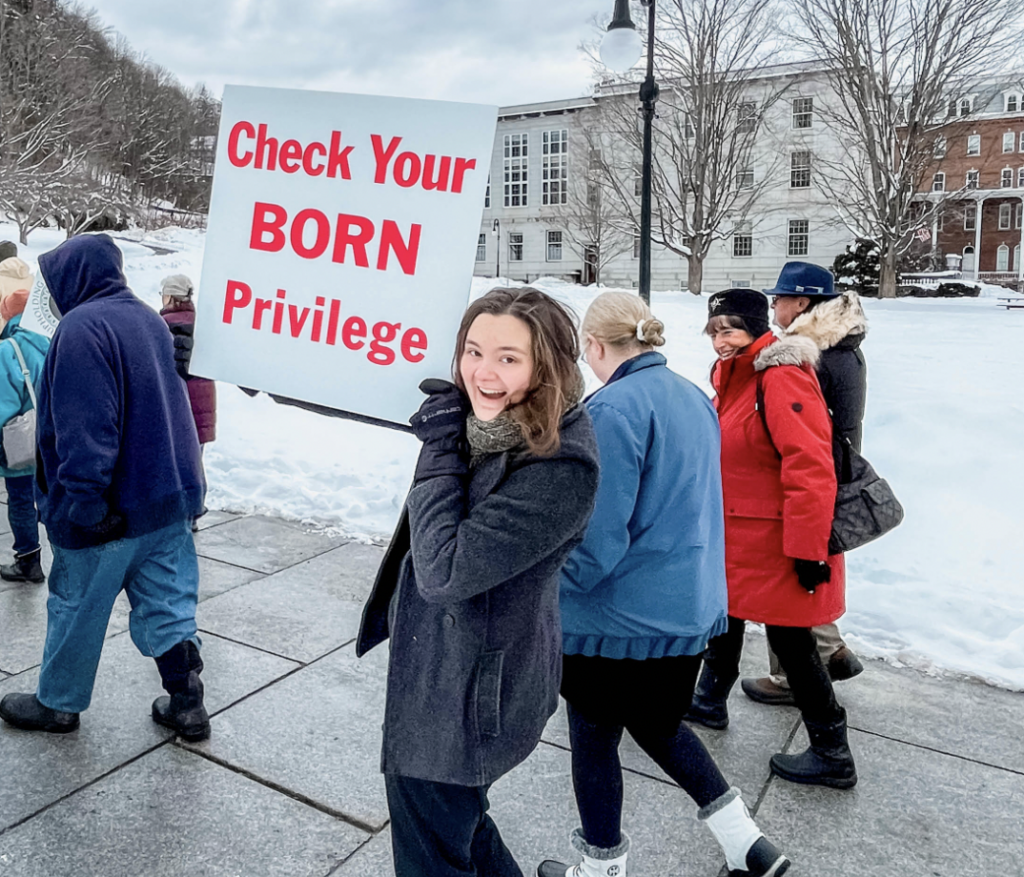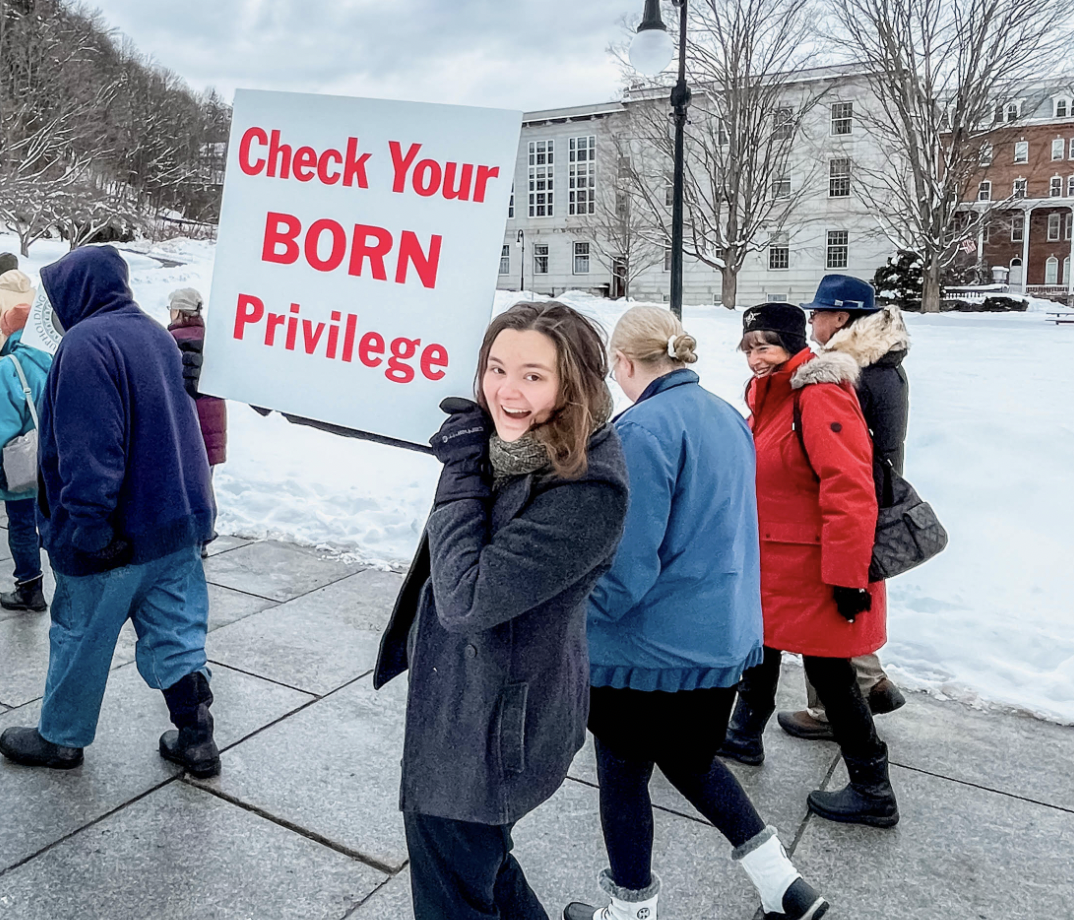 "Those tools served their purpose in leading us to where we are today. Yet, the pro-life movement has not worked tirelessly for almost 50 years to set up a weak European standard of limiting abortion late in pregnancy. If following European models were the goal, a limit at 12 weeks would make the most sense and reflects the reality of pain. But the issue is not simply whether the infant feels pain – though that matters profoundly – but whether the infant is a human being. 
"… The Pro-Life Movement is looking for legislative strategies that deal with abortion's true nature, a billion-dollar industry based on ending lives, now more than 63 million and counting. "This means addressing the heart of their business – death early in pregnancy. This requires legislation such as Heartbeat bills, Life at Conception Acts, bans on deadly No Test, Online Distribution of Chemical Abortion Pills, and the eviction of Planned Parenthood and all other abortion vendors from our taxpayer-funded programs, at home and abroad.This requires a steady resolve to address how abortion truly functions, and we seek to partner with people of all parties who prioritize protecting mothers and their children – born and preborn." 
Hawkins noted that the same discussions continue, which is to be expected after 50 years of abortion-supporters controlling the narrative. Yet polling indicates that people want limits on abortion and are interested in legislation such as Heartbeat, that protects life after a medically confirmed sign of life.
Legislators have been supportive at the state levels as have the polls. A 2022 OnMessage poll finding that 49% of GOP and 31% of Democrats support limits after a heartbeat detection (often 6-weeks) instead of unlimited abortion until birth. In 2022, more than half of Millennials and Gen Z said they would support a limit on abortion when a heartbeat is detected (52% to 48%).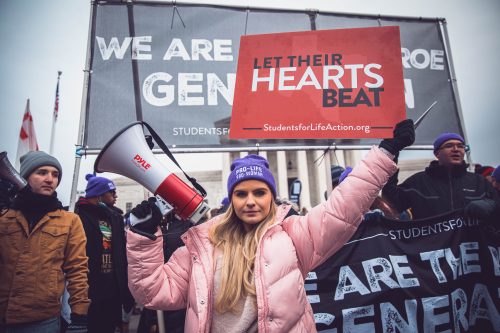 Students for Life Action, reports that "In fact, every state legislator who championed SFLAction-inspired pro-life bills from prohibiting Chemical Abortion to Heartbeat Abortion Prevention Acts was reelected during last year's political cycle. … We're currently tracking 13 Heartbeat legislation, 8 Life at Conception measures (including resolutions), 9 bills related to Chemical Abortion Pills, 9 that look at late-term limits, and 12 to address medical care for babies born during abortions."  
Recently,The Atlanticprofiled Hawkins in a piece titled:The New Pro-life Movement Has a Plan to End Abortion
The article notes that many are tracking the policy goals SFLAction has detailed.Mary Ziegler, a UC Davis law professor noted that "organizations such as Students for Life will, in all likelihood, 'be the ones running the movement going forward.' To understand the goals of people like Hawkins is, in other words, to peer into the future of America's anti-abortion project." 
For interviews, contact Kristi Hamrick at 
[email protected]
–30–
Students for Life Action (SFLAction), a 501c4, along with its 501c3 sister organization, Students for Life of America (SFLA), make up the nation's largest pro-life youth organization and a political and policy operation engaging people of all ages. Together they work to end abortion — the human rights issue of our day — and provide political, legal, and community support for women and their children, born and preborn. Headquartered in Fredericksburg, VA, SFLA has more than 1,300 groups on middle, high school, college, university, medical, and law school campuses in all 50 states. SFLA creates strategy, policy, and programming to connect those most targeted for abortion with people ready to help and builds a framework for political engagement on their behalf. SFLA and SFLAction have more conversations with those most targeted by the abortion industry than any other pro-life outreach in the world, reaching more than 2 million people across social media platforms each week and engaging in approximately 100,000 digital conversations per month. Over more than 16 years, President Kristan Hawkins has grown SFLAction/SFLA into an $18 million organization preparing for a Post-Roe America.