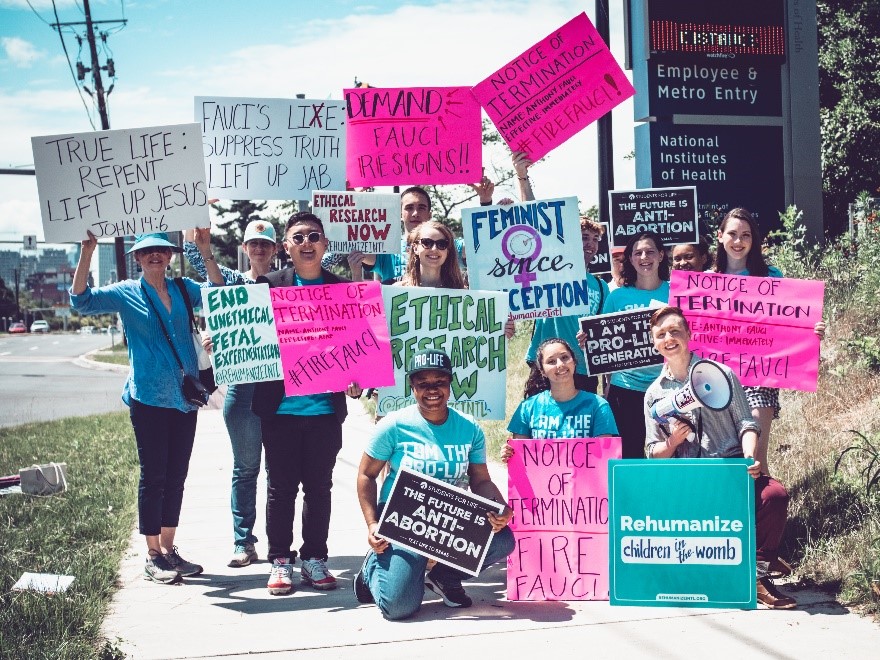 May 18, 2022
UPitt Grafts Baby Scalps onto Mice, Kills Live Infants & Cuts Out Their Livers. SFLAction says 'NO MORE.'
Warning: This article contains photos of infant scalps grafted onto lab mice. 
For more than a year, Students for Life Action (SFLAction) and Students for Life of America (SFLA) have been deeply engaged in exposing and taking action against the barbaric human rights abuses being committed at the University of Pittsburgh (Pitt).  
It sounds like the plot of a horror movie, but it's real life: "Researchers" at Pitt have conducted such "experiments" as scalping the heads of 5-month-old children with Down syndrome who were killed in abortion violence, and grafting their scalps onto the backs of lab rates.  
And that's not all. As SFLA's Michele Hendrickson explained at a Pitt rally against this research last year, Pitt has also engaged in "Exporting fetal kidneys across the country and killing infants delivered alive for liver harvesting." 
SFLA rallied at the University of Pittsburgh alongside pro-life allies and Pitt students horrified by the experimentation at their school.  
Students for Life reported in 2021:  
During a segment on Tucker Carlson Tonight, pro-life journalist David Daleiden discussed the University of Pittsburgh's horrific fetal-scalping experiments, as well as U.S. National Institute of Allergy and Infectious Diseases Director Dr. Anthony Fauci's connection to such research. 
An article published in Scientific Reports went into graphic detail about the University's fetal scalping project. According to the report, scientists scalped children aborted at 18 to 20 weeks gestation and transplanted their skin onto rodents. 
On May 3, 2021, Daleiden and the Center for Medical Progress released a video highlighting the University's alleged procurement relationship with Planned Parenthood. During CMP's 30-month undercover investigation into fetal trafficking within the abortion industry, the group discovered that Planned Parenthood supplies the aborted fetuses and, in return, the University of Pittsburgh sponsors the abortion vendor's operations. 
CMP also noted that the University's experiments – which, in addition to scalping aborted babies, involved killing infants delivered alive for organ harvesting – were "funded by U.S. taxpayers via the National Institutes of Health, and in particular Dr. Anthony Fauci's NIAID office." 
It may be hard to imagine, but the horrific nature of the University of Pittsburgh's projects goes beyond using the body parts of aborted infants and then scalping them, as Daleiden noted during the interview. 
"The fact that they were using scalps from five-month-old aborted babies, that means that the heads of those children probably needed to be intact in order to get the scalps, which is an indication that those are either partial-birth abortions or even infants delivered alive and whole. 
"Did anybody at Dr. Fauci's office ever ask the researchers at Pittsburgh, 'Hey, how are you getting those scalps?" Daleiden said. "How are you getting whole scalps from the heads of fetuses without a partial-birth abortion?" 
Read more about partial-birth abortion here. Warning: graphic illustration. 
Daleiden called for accountability from Dr. Fauci — an effort joined by Students for Life of America, which held a rally at Fauci's National Institutes of Health (NIH) to demand Fauci's resignation. We also delivered petitions amplifying the voices of Americans who shared the view that Fauci was unfit to hold a role designed to protect Americans with a moral compass so broken.  
Additionally, SFLAction/SFLA have been hard at work urging all stakeholders in this barbaric research to take decisive, life-affirming action.  
These efforts include a letter sent by Kristan Hawkins, president of Students for Life Action and Students for Life of America, to the board of the UPMC Magee-Women's Hospital, which read:  
Members of the Board, 
The Pro-Life Generation demands an END to the barbaric human rights abuses being committed on born and preborn human children with the cooperation of the University of Pittsburgh and UPMC Magee-Women's Hospital. Hospitals exist to heal and preserve life, and yet Magee-Women's Hospital has utterly betrayed that mandate of Hippocratic medicine by actively participating in the intentional and violent destruction of innocent human life by carrying out elective abortions.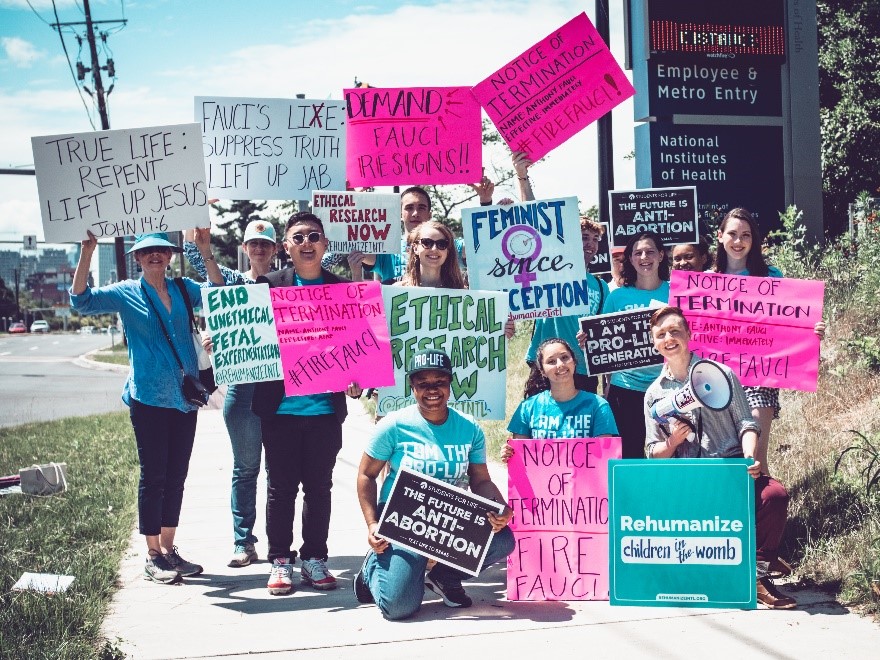 And that is not even where the abuse ends. After killing these defenseless children, UPMC then colludes with researchers who can only be characterized as psychopathic to hand over the bodies of its abortion victims for gruesome experimentation. 
These experiments include scalping dead children and grafting their deceased remains onto the backs of living lab rats to satisfy grotesque and indefensible curiosity about whether those animals can grow the hair that should be on the intact head of a living Pennsylvania child. 
Other experiments funded by UPMC include "research" in which children are dissected to harvest their livers. 
No ends can justify these means. There is no disease or scientific curiosity whose moral import outweighs the right of an innocent child to care and protection from harm. 
UPMC Magee-Women's Hospital claims it is "committed to providing superior health care to the families of western Pennsylvania," stating that this includes "infants." The children butchered inside your facility and handed over to deranged Frankenstein researchers would beg to differ, if they were here to voice a position. 
But they're not. Because of your organization. 
Kristan Hawkins
President, Students for Life of America and Students for Life Action 
Our efforts to end this experimentation at Pitt also include engaging in state legislative efforts to cut taxpayer funding to the University of Pittsburgh until the school ceases its egregious human rights abuses.  
Despite being apprised of the atrocities occurring at Pitt, many Republican lawmakers nevertheless voted to send additional taxpayer funding to the school using student scholarships as a vehicle for the taxpayer funding to enter the school.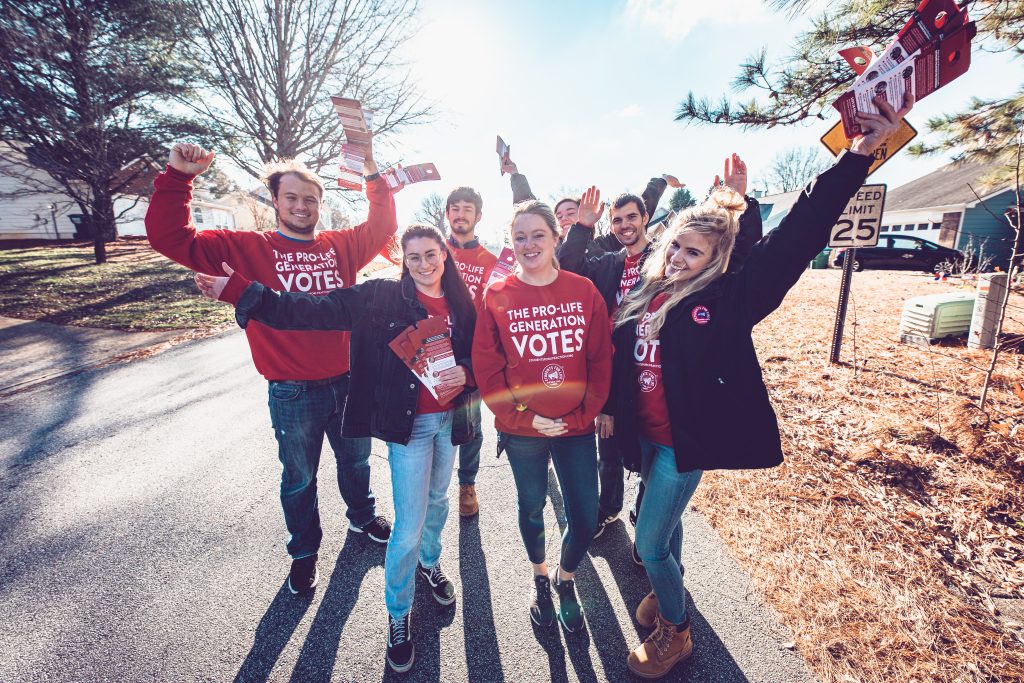 In the lead up to the 2022 Republican primaries, SFLAction alerted Pennsylvania voters about the powerful incumbents who had voted to send taxpayer dollars into Pitt, and the voters chose to remove those incumbents from office. Cleaning up Pennsylvania's state legislature is a key step toward stopping the barbaric acts that continue at Pitt. 
The Pro-Life Generation does not stop fighting when preborn life is on the line. We will continue calling for accountability from Pitt and the federal and state actors who continue to allow these atrocities to continue until no child is targeted, abused, or destroyed by this university.