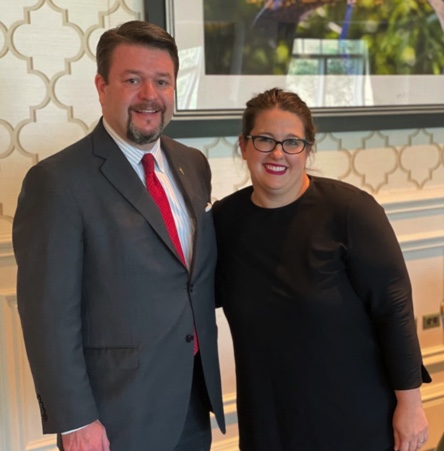 April 6, 2021
VICTORY! ARKANSAS PASSES "UNBORN CHILD PROTECTION ACT"
On Tuesday, March 9th, Arkansas Governor Asa Hutchinson signed the "Unborn Child Protection Act" for which the only exception is life of the mother (click here to read why abortion is never medically necessary). Especially in the context of 14 other states that have also proposed some type of abortion ban, this victory is very exciting. This era of discrimination against preborn human beings is slowly but surely coming to an end!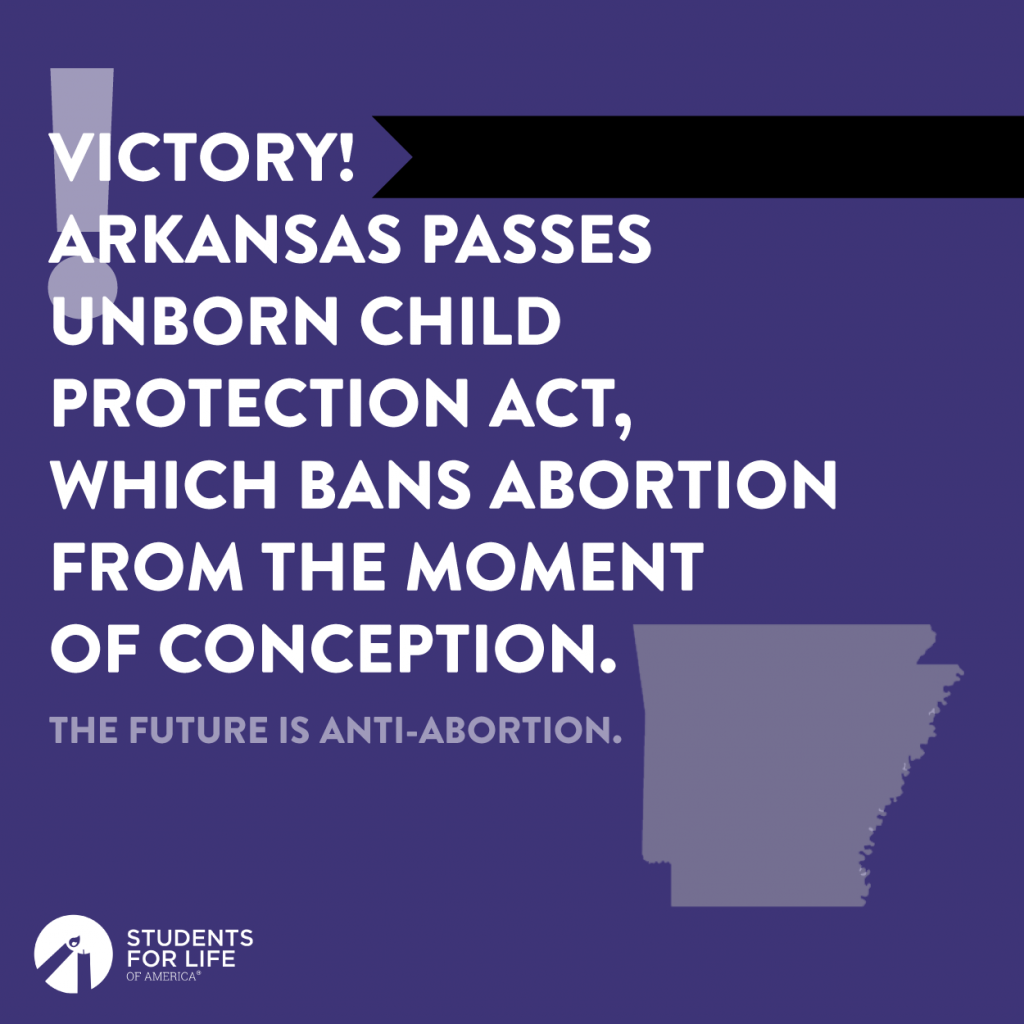 Pro-life state legislators, of course, have a vested interest in protecting their preborn citizens from the abortion industry in their state. But the pro-life movement at large is also hopeful that this law may be able to challenge Roe v. Wade in a significant way. The abortion lobby has, naturally, vowed to do everything they can to erase this law using their favorite method – overriding the will of voters and using the court system to club Americans over the head with radical abortion policy.
"We must abolish abortion in this nation just as we abolished slavery in the 19th century — all lives matter," Republican Sen. Jason Rapert, the bill's sponsor said in a statement.
"The Pro-Life Generation thanks Senator Jason Rapert for his leadership and thanks all the legislators who joined in this bi-partisan effort on behalf of the preborn and their mothers," said SFLA's Kristan Hawkins.
Students for Life Action's efforts on behalf of the pro-life legislation included generating more than more than 4,700 emails into the capitol and Governor's mansion. SFLAction called more than 42,000 pro-lifers in Arkansas, urging them to call their state legislators in support of this bill. Additionally, we sent over 130,000 personal text messages to pro-lifers in targeted senate offices. We are the Pro-Life Generation!
Human life begins at fertilization – read more here.
Governor Hutchinson wishes this bill had rape exceptions – here's why we're glad there aren't.