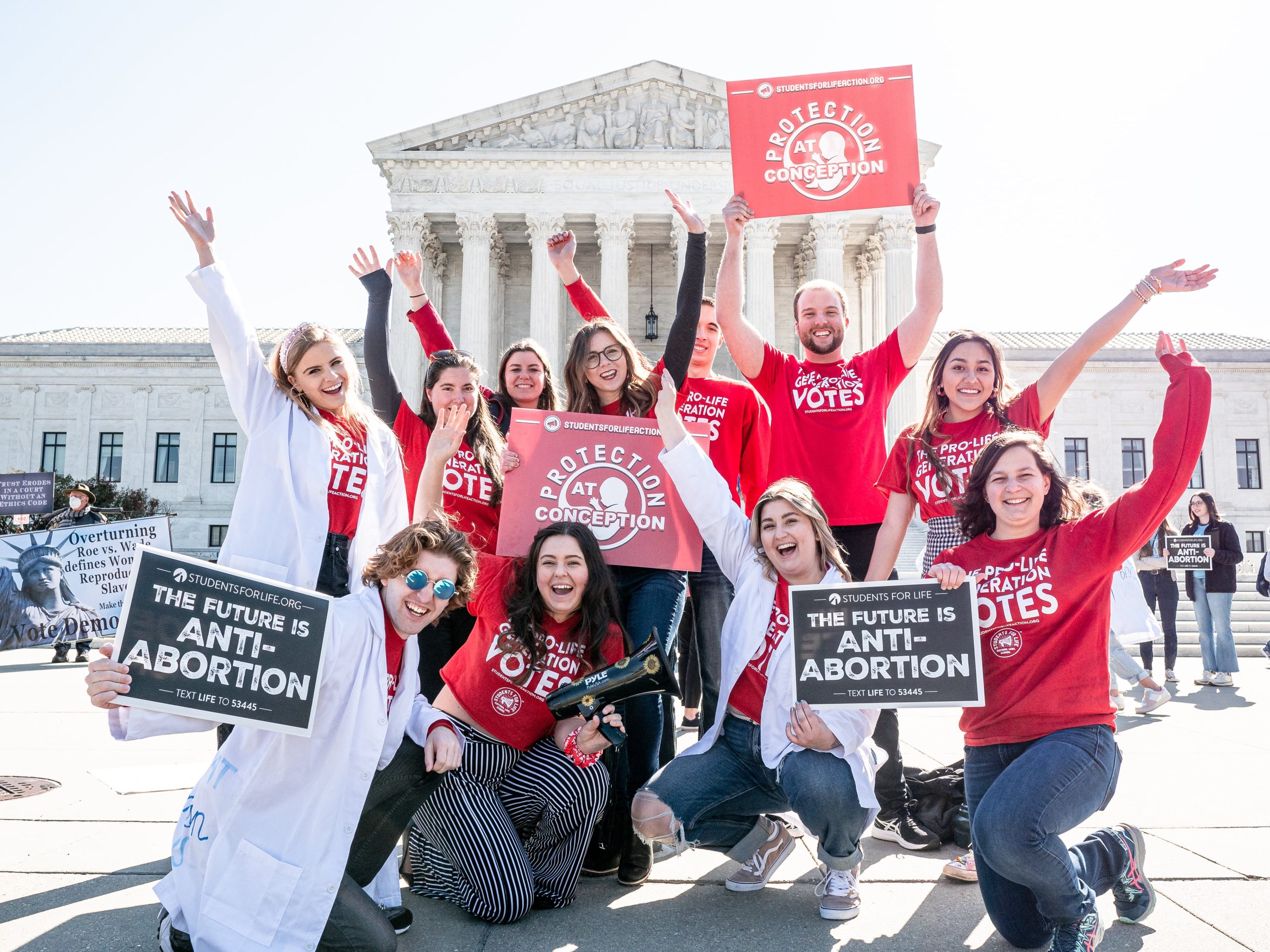 April 12, 2022
Victory: Oklahoma's Life At Conception Act, Supported by SFLAction, Signed Into Law By Governor
"The pro-life movement has always owned its goal of abolishing abortion in our lifetime," said Students for Life Action and Students for Life of America President Kristan Hawkins. "And by that we don't just mean stopping late-term abortions, abortions after viability, or the infanticide of children who survive abortion attempts; we mean protecting ALL children from the moment of conception. That is exactly what Oklahoma has done with its Life At Conception Act."
OKLAHOMA CITY, O.K., and WASHINGTON, D.C. (04-12-22) – This morning, Students for Life Action (SFLAction) will attend the signing of Oklahoma's Life At Conception Act. The bill was sponsored in the state Senate by Sen. Nathan Dahm as Senate Bill 612 and in the House by Rep. Jim Olsen. The bill protects Oklahoma children from abortion violence from the moment their humanity begins, at conception.
As has been widely reported, SFLAction worked directly with legislators to introduce, support, and push efforts to make this lifesaving bill a reality and applauds the hard work and dedication of all who worked for its passage.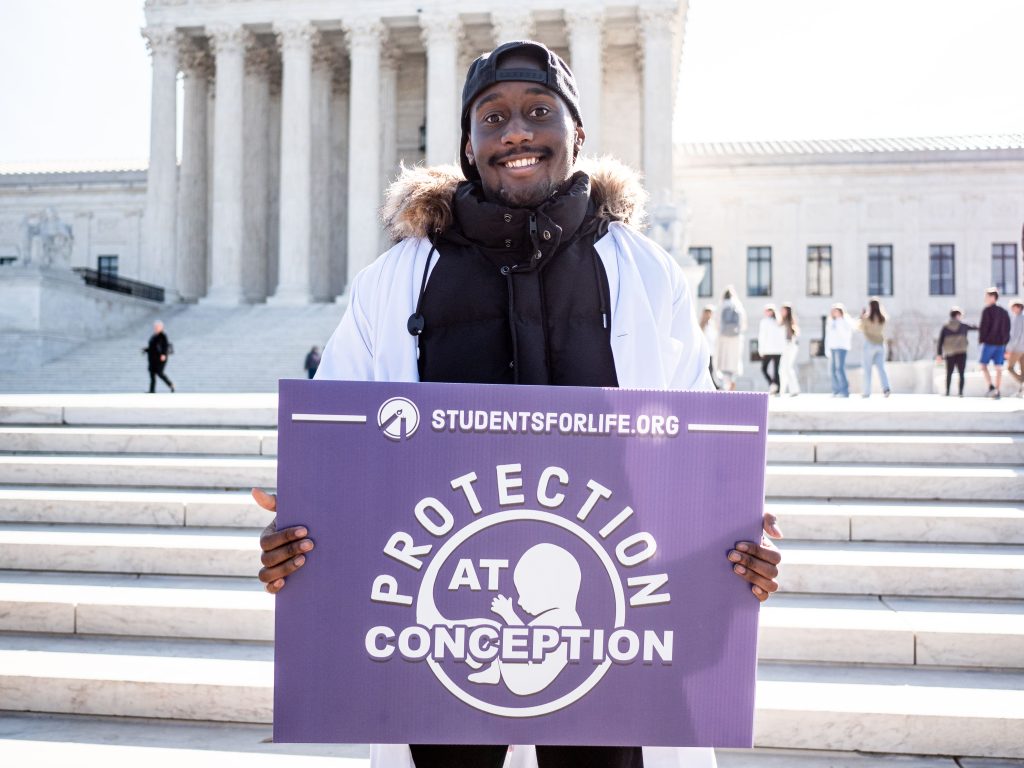 SFLAction's Public Relations and Policy Coordinator Savanna Deretich will be present for the bill signing alongside student activists whose grassroots work helped to secure its passage. Deretich commented:
"Oklahoma's Life At Conception Act is monumental not only for the preborn, but also for the pro-life movement! Students for Life Action has worked tirelessly the last couple years to help legislators make this bill a law. We couldn't have provided so much support without all the students and staff for all the lobbying, delivering petitions, making phone calls, sending texts, and door knocking they did. We are also so grateful to Senator Dahm for sponsoring the bill and Representative Olsen for co-sponsoring. Without these pro-life champions in the Oklahoma legislature, none of this would have been possible. Oklahoma is truly protecting ALL life in law, both born and preborn. Now let's get the rest of the states to follow Oklahoma's suit!"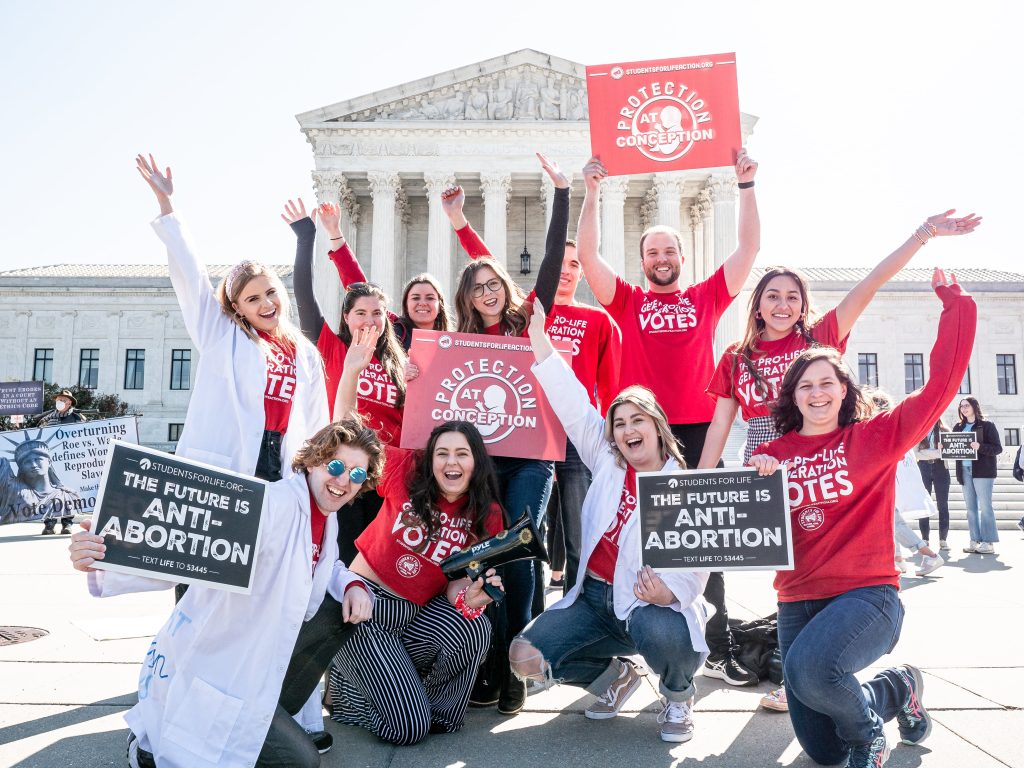 SFLAction deployed grassroots teams who lobbied Oklahoma legislators in person multiple times, conducted a literature drop in key districts urging support for the measure, and collected and delivered thousands of petitions from residents of the state who wanted to see their fellow Oklahomans protected from the abortion industry.
Learn more about the grassroots work of Students for Life Action HERE
Learn more about why every state needs a Life At Conception Act HERE
For interviews, contact [email protected]
 –30– 
Students for Life Action (SFLAction), a 501c4, along with its 501c3 sister organization, Students for Life of America (SFLA), make up the nation's largest pro-life youth organization and a political and policy operation engaging people of all ages. Together they work to end abortion — the human rights issue of our day — and provide political, legal, and community support for women and their children, born and preborn. Headquartered in Fredericksburg, VA, SFLA has more than 1,250 groups on middle, high school, college, university, medical, and law school campuses in all 50 states. SFLA creates strategy, policy, and programming to connect those most targeted for abortion with people ready to help and builds a framework for political engagement on their behalf. SFLA and SFLAction have more conversations with those most targeted by the abortion industry than any other pro-life outreach in the world, reaching more than 2 million people across social media platforms each week and engaging in approximately 100,000 digital conversations per month. Over the last 16 years, President Kristan Hawkins has grown SFLAction/SFLA into an $18 million organization preparing for a Post-Roe America.