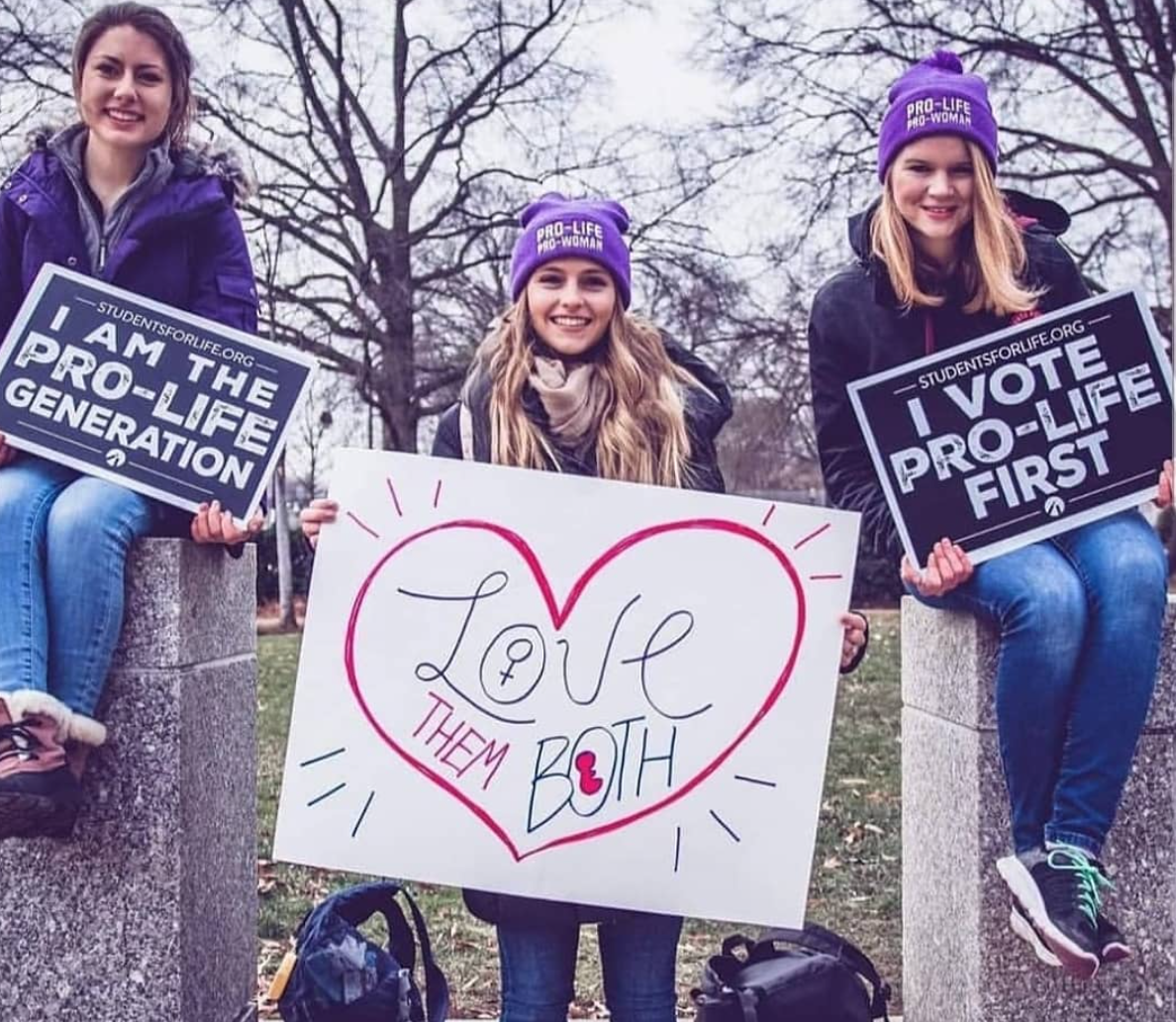 June 10, 2021
What It's REALLY Like to Testify for a Pro-Life Law
Guest Post by Caleb Stalder, Student at the University of Dayton
I thought May 25th, 2021 would be a quiet day of working at the office. During work however, my SFLA Regional Coordinator, Jordan Moorman, sent a notice that Lebanon, Ohio was voting to become a Sanctuary City for the Unborn. I didn't plan on driving after work to Lebanon, Ohio. I didn't plan on speaking in favor of a bill protecting the preborn. And I didn't plan on being harassed by a group of Planned Parenthood supporters. But I had to show up to protect the preborn.
Crowds lined the outside of Lebanon's City Hall. I met up with Jordan and he introduced me to the other pro-life advocates in attendance. Meeting the other pro-lifers was great- it felt like a big family reunion with huge hugs, wide smiles, and jovial spirits. I accepted a rose from a fellow advocate, Josh, who was donned in a blue polo with a cross around his neck. He was a brave man for bringing this bill to the city.
On the opposite side were those who opposed the Sanctuary City legislation. They were quiet and only offered death glares. Tensions simmered. Pro-life advocates outnumbered them about three to one, but more opposition were on their way.
When the doors to City Hall opened, I found the best seating in the entire chamber: a padded, leather chair in the jury box. A fellow pro-lifer, Taylor, sat next to me. The meeting began as smoothly as possible. The Lebanon council approved other city business while the chamber took a collective breath in anticipation of the main event. Before the vote on the bill, the council accepted public comment.
Stephanie Baker, Ohio's Planned Parenthood director, approached the microphone. Her pink shirt said Protect Safe, Legal Abortion. She stuck with the usual false slogans and fear mongering, saying, "Abortion is a safe and necessary medical procedure in order to live full and healthy lives" and "These efforts are an aggressive nationwide agenda, trying to ban abortion outright." She refrained from employing personal attacks.
Up next, a dark-haired young lady, Emma, dressed in pink shorts and a black shirt walked up. She came out swinging, attacking the counsel for praying before the meeting, pouncing on the councilmen for having a say on the issue, and branding the councilwomen as traitors to feminism. She held back nothing and, staring the council in the eyes, she said, "I can tell you right now, if I got pregnant and couldn't get an abortion, I would end my own life." The hearts of every pro-lifer there hurt for this woman who was clearly unwell and so gravely betrayed by the abortion industry.
Finally, a young man, Andrew, approached to speak. I remember that he slammed his fist against the podium while saying, "You try to protect unborn fetuses. They're not babies, they're fetuses! There is a distinct difference…This bill asserts that a cell plus a cell makes a human, with a personality no different from you and I. I disagree and I ask for proof." Yet, if Andrew wanted proof, he should have stayed to hear the tragic story of the next speaker, Adaire.
Adaire was supposed to be a mother for the second time. Her little girl didn't survive, and she held her daughter, perfectly formed, soft in her palm. She was not just a clump of cells. Adaire shared pictures of her daughter with the whole council and a few members of the audience. Josh accepted a photo and then made his way to the podium.
He spoke of his life struggles. He was adopted from India and given a second chance in America. His mother had nothing, and he would have been condemned to be a wage slave in the broken caste system. She still chose life. Josh could not say the same for the hundreds of millions of little souls snuffed out in India. He pushed the council to make Lebanon a Sanctuary City for the Unborn.
Later in the night, the council voted unanimously to approve the law. Taylor and I smiled at the history being made. We won.
I thought the night was over, but Planned Parenthood had one last trick up their sleeve. During the public comments, Stephanie organized a Planned Parenthood mob outside city hall. They were a loud, angry, pink pack. It was late at night and I left to go home alone, but the abortion supporters blocked my path. I walked forward and asked to pass. A lady from the pack shouted, "NO!" Frustrated, I continued to walk forward. Then, a hand reached out and grabbed my arm. Startled, I asked loudly to be let go. She obliged and I walked around the pink wall, got in my car, let out a deep breath, and drove home.
Lebanon made history that night and I am grateful we stood strong in face of vicious attacks on the value of life. This is a win for our Pro-Life Movement. Cities across America are rejecting abortion, telling Planned Parenthood we don't want or need them. Be courageous and push your home city to follow Lebanon's example of standing for life.