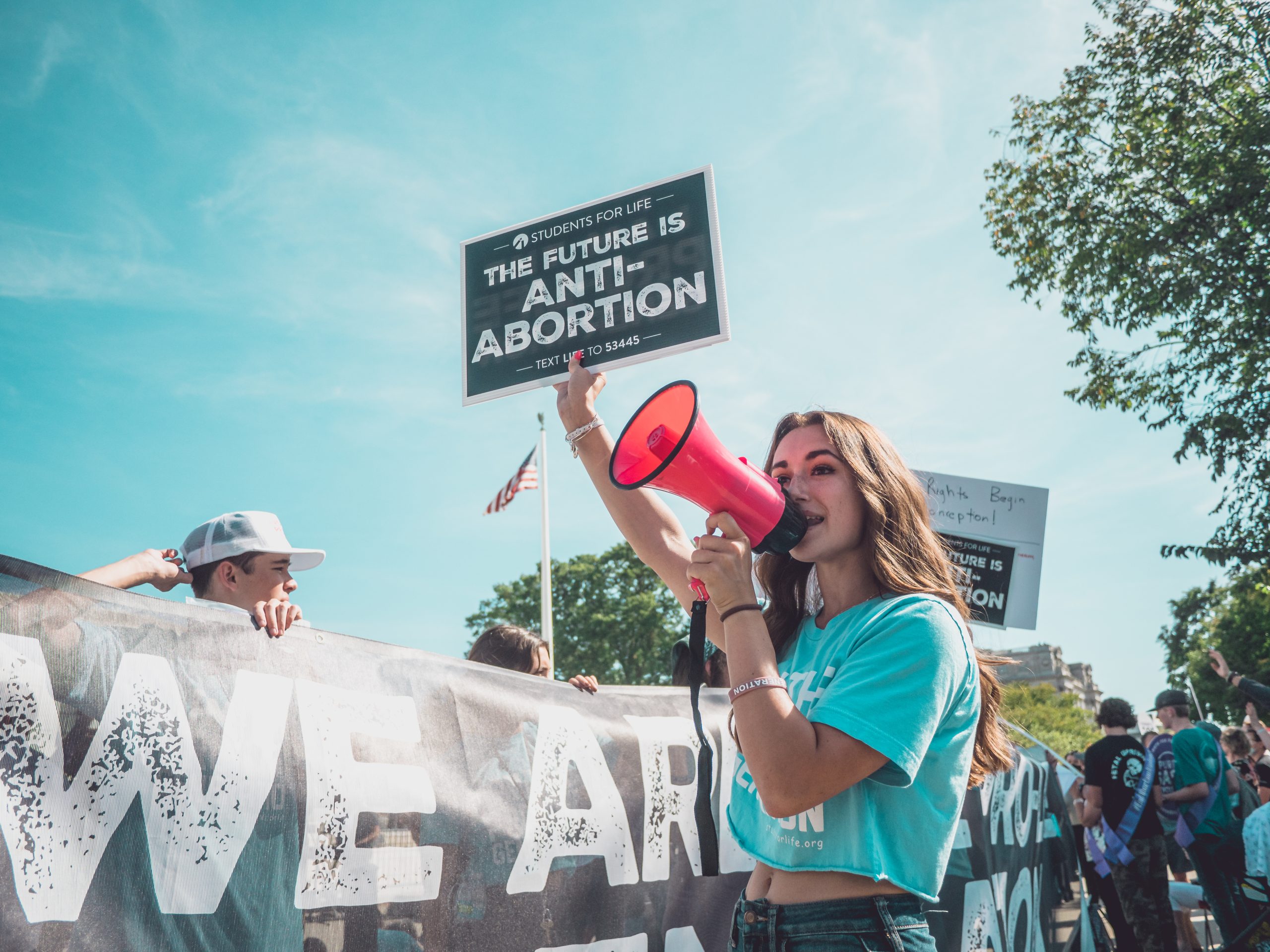 October 5, 2021
Abortion Extremists Continue to Serve Corporate Abortion in Two Congressional Hearings
It's been a bad year for abortion supporters. There have been more abortion restrictions passed in the U.S. this year than any other year before. The Supreme Court is about to hear the Dobbs v. Jackson Women's Health Organization case. Texas just passed and signed the Heartbeat Bill into law. In response, both the U.S. Senate and House of Representatives held two strictly partisan hearings in favor of abortion.
"Texas's Unconstitutional Abortion Ban and the Role of the Shadow Docket"
Last Wednesday, the Senate Committee on the Judiciary held a hearing criticizing the Texas Heartbeat Law and the Supreme Court's decision to deny an emergency motion that would block the law. Committee Chair Senator Dick Durbin (D-IL) argued the Texas Heartbeat Law is unconstitutional and dangerous, alluding that the Supreme Court's decision was made based on political bias.
However, the Supreme Court's decision was not based on the merits or constitutionality of the Texas Heartbeat Law. It was a ruling consistent with normal legal processes. The Court cannot block a law some consider to be "bad;" they can only inhibit enforcement. The plaintiffs in the case did not successfully carry their burden so emergency relief was impossible.
In a written statement to the committee, Students for Life President Kristan Hawkins said, "Let me be clear: when the Supreme Court denied relief from the Texas Heartbeat Law, there was no 'shadow docket' or 'midnight order.' Abortion advocates are merely frustrated because that law prevents them from easily identifying someone to sue."
Senator John Cornyn (R-TX) said the hearing was "part of a concerted effort to intimidate and bully the members of the Supreme Court." Other Senators mentioned the Democrats' radical efforts to pass extreme legislation that would legalize abortion for any reason through all 9 months of pregnancy in every state, overturning almost every state pro-life law like informed consent and basic safety standards. There may be a hearing on this bill in the near future.
You can watch the full hearing here: Meeting | Hearings | United States Senate Committee on the Judiciary
Click here to read Kristan Hawkins' written statement for the record.
"A State of Crisis: Examining the Urgent Need to Protect and Expand Abortion Rights and Access"
Last Thursday, the House Committee on Oversight and Reform held their hearing to examine the "threats" to abortion "rights and access," including Texas's Heartbeat Bill (which Democrats would only call "S.B. 8") and Dobbs v. Jackson. Additionally, Democrats advocated for the eradication of the Hyde Amendment and passing the Women's Health "Protection" Act into law. There, Representatives Cori Bush (D-MO), Pramila Jayapal (D-WA), and Barbara Lee (D-CA) told the stories of their abortions.
Congresswoman Kat Cammack (R-FL) countered these testimonies with her own story of how she wouldn't be here if her mother chose abortion as instructed by her doctors and family. In her testimony, Rep. Cammack said, "I was not supposed to be here… I am a living, breathing witness of the power of life. Knowing that you were never supposed to survive… it gives you a new perspective on life." Sadly, NBC News was quick to interview the Democrat legislators who spoke about their abortions but would not allow Rep. Cammack to give her perspective. Numerous Republican Representatives also scolded the Committee for holding this hearing rather than addressing issues such as the border crisis and failed removal from Afghanistan.
Here are the most heart-wrenching and shocking moments of the hearing:
Loretta Ross, co-founder of the Reproductive Justice Movement, spoke about her son's conception through incest. She said that, although she "fiercely" loves her son, she believes women should have the choice to abort, which was not available to her at the time.
Bush recounted her horrific story of being raped at a church camp and aborting because she feared her family's disappointment and unpreparedness. She also talked about the racism she experienced from staff at an abortion clinic and the emotional suffering after her abortion. Although Rep. Bush didn't realize the unintended consequences of her words, we recognized the grief, regret, depression, and anxiety that often follow a woman after an abortion. She deserved justice for being raped. She deserved to be loved and supported through her pregnancy, not encouraged to end the life of her child.
Lee spoke about the abortion she had at the age of 16, supported by her mother. She said she made her decision "prayerfully." Rep. Lee also claimed the Hyde Amendment is racist, despite Planned Parenthood's racist history and abortion claiming more Black lives than any other cause of death.
Ghazaleh Moayedi, an abortionist in Texas, said, "Abortion is a blessing, abortion is an act of love, abortion is freedom."
Feminist and abortion activist Gloria Steinem compared the Texas Heartbeat Law to Hitler. Yeah, you read that right. The law that is estimated to save more than 100 lives per day. Hitler systematically killed 6 million people he deemed "less than." It's typically in poor taste to compare anything to the Holocaust, especially a law that prevents the deaths of innocent preborn babies.
Congresswoman Alexandria Ocasio-Cortez (D-NY) scolded Dr. Ingrid Skop, an OBGYN from Texas, who testified for the minority. Rep. Ocasio-Cortez argued that "when you are raped, you don't always know what happened to you… sometimes it takes years."
You can watch the full hearing here: A State of Crisis: Examining the Urgent Need to Protect and Expand Abortion Rights and Access | House Committee on Oversight and Reform
Click here to read Kristan Hawkins' written statement for the record.
What we learned from these hearings is Democrats in both the House and Senate do not understand the judicial process, nor do they care about the will of the people. These legislators have been elected to defend the rights and safety of the American people. Abortion violates those rights.
Half of the country believes abortion should be illegal when a preborn child's heart begins to beat
Only 13% of Americans support abortion in the third trimester of pregnancy, which Roe v. Wade allows
The majority of Americans oppose using taxpayer dollars to fun abortions in the U.S.
Roe v. Wade was wrongly decided by seven men who determined "abortion" was written in the Constitution in invisible ink, resulting in more than 62 million preborn babies violently losing their lives to abortion. Even liberal legal minds agree that the decision exists on shaky legal ground. What is not explicitly stated in the Constitution is meant to be legislated by the states. Additionally, modern scientific advances prove life begins in the womb, making Roe v. Wade obsolete.
The future is anti-abortion, and we are determined to see Roe v. Wade reversed in our lifetime.