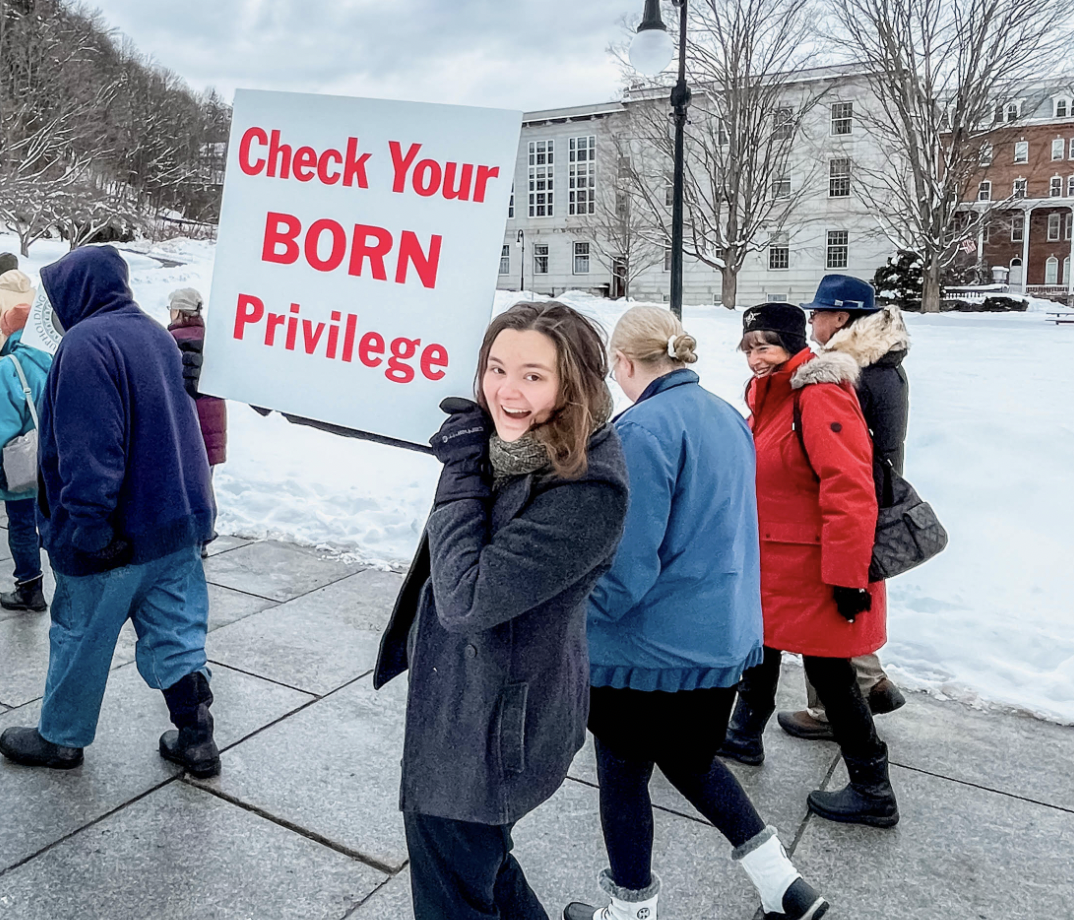 February 7, 2023
Exciting News: Montana State Senate Passed a Bill to Correctly Define the Right to Privacy
Have you ever heard an abortion argument that you weren't sure how to combat? Certainly, the right to privacy has been used many times when debating abortion – and especially since the reversal of Roe v. Wade – to justify the death of the preborn.  
However, the right to privacy over one's body does not mean one has the right to inflict harm on another person. In addressing this debate, the State Senate of Montana recently passed legislation that would correctly define the right to privacy. 
Students for Life Action's (SFLAction) Montana State Captain Kaitlyn Ruch, joined by other students from Carroll College Saints for Life, recently testified in front of the State Senate Judiciary Committee. The student leaders testified in favor of SB 154; a measure sponsored by State Senator Keith Regier (R-Kalispell) that would correctly define the "Right to Privacy" in the Montana Constitution to disqualify the right to abortion.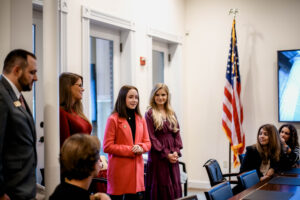 Here's what you need to know from Ruch:  
"In the 1999 Armstrong decision, the Montana Supreme Court determined that the right for a woman to obtain an abortion was protected under the Montana Constitution's "right of privacy." However, the Armstrong decision was made when the Supreme Court of the United States still acknowledged the right to have an abortion as a part of the "right of privacy" in Roe v. Wade.  
(CLICK HERE to get involved or sign up for SFLAction's weekly email newsletter!) 
"In the Dobbs decision that effectively reversed Roe, the Supreme Court explicitly stated that "the authority to regulate abortion is returned to the people and their elected representatives." This law, SB 154, would bring a challenge to the Armstrong decision, the binding precedent principle of the U.S. Supreme Court that should lead to the overturning of the Armstrong decision.   
"For far too long, the killing of millions of preborn children has been guarded under the misinterpreted right of privacy. I was thrilled to represent SFLAction and stand in full support of SB 154 which passed out of the Senate Judiciary Committee 7-4 on a party line vote and passed Third Reading on the Senate floor 28-21, regrettably with 6 Republicans voting no on this commonsense bill." 
The Pro-Life Generation urges Montana's House Representatives to protect and uphold the dignity of all people by passing this important measure. SFLAction will be monitoring the legislation and advocating in favor of it when introduced in the Montana House in the coming weeks. 
READ NEXT: Nationwide Push to Stop Biden's Radical New Plan for Contraceptive & Abortifacient Coverage