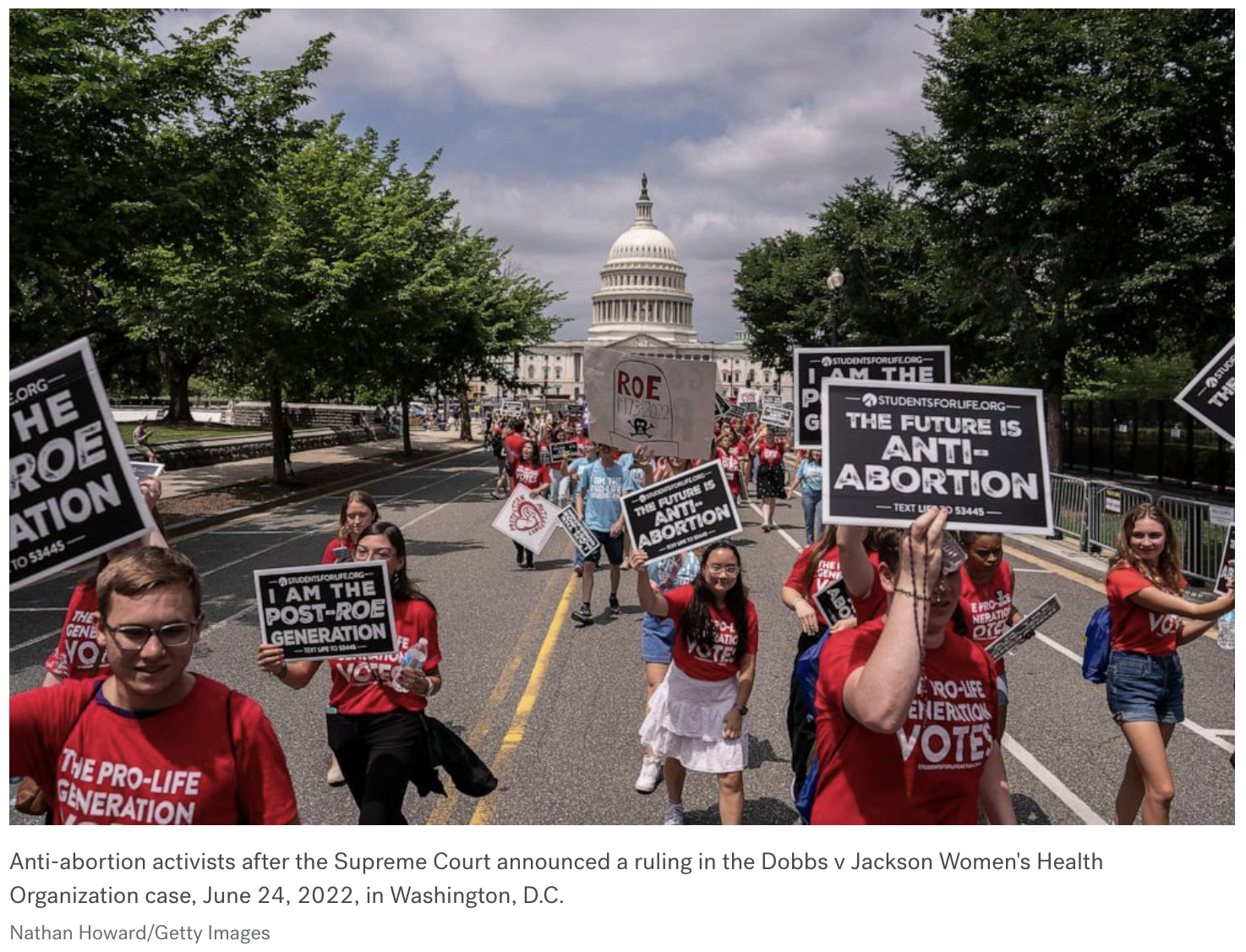 June 26, 2023
Here Are the Candidates that Have Announced a 2024 White House Bid & What They've Said on Abortion
The lineup of Presidential hopefuls is already becoming a long list. While some candidates' platforms are more well-known than others, Students for Life Action (SFLAction) put together a quick guide for the Pro-Life Generation to see where the leaders stand on abortion – the biggest human rights violation of our time.  
We believe that the pro-life vote will need to be earned by each candidate and simply saying that you're pro-life isn't enough. We're looking for pro-life champions who understand the need to address abortion on all levels of government and stand ready to take action to protect life in law and service from the earliest moment of conception. 
Stay tuned to the SFLAction blog for a future announcement of our 2024 Presidential Survey! Life is a winning issue; keep reading to learn where the different candidates stand on it: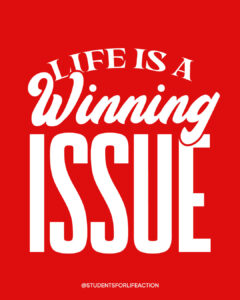 Donald Trump
Stated abortion in the

midterms

was a losing issue that was, "… poorly handled by many Republicans, especially those that firmly insisted on No Exceptions, even in the case of Rape, Incest, or Life of the Mother, that lost large numbers of Voters."

 

Believes now that

Roe

has been reversed abortion should be addressed at the

state level only

. 

 

Supports exceptions for rape, incest, and life of the mother (although direct abortion is never medically needed).

 
Joe Biden
Upon announcing his candidacy, Biden led with abortion as a key issue in the first seconds of his

video

. This says a lot about how he will run his campaign with promises for abortion on demand to his base. 

 
Although media outlets such as CNN often confuse his abortion record, the White House itself has

reported

, "President Biden has made clear that the only way to secure a woman's right to choose is for Congress to restore the protections of

Roe

as federal law. Until then, he has committed to doing everything in his power to defend reproductive rights and protect access to safe and legal abortion."

 
Mike Pence
SFLAction President Kristan Hawkins told

ABC News

, "Gov. DeSantis just signed heartbeat legislation, while Pence is discussing the need for Chemical Abortion Pill policy. The Pro-Life Generation is looking for people who have specific plans to act, not just talking points.

The rest could learn from their example

." 

Pence said that he would address abortion on the federal level and Hawkins commended him for, "…leading the most pro-life administration in American history," and not running from the issue of abortion.
Ron DeSantis
Improving protections for the preborn in the Sunshine State, Governor DeSantis signed a Heartbeat Abortion Prevention Act in Florida, an action in which SFLAction hopes that he will replicate on the federal level though the candidate has not committed one way or another.
Robert F. Kennedy Jr.
New polls put are giving this candidate at least

14% of 2020 Biden voters

which has the Democrat party concerned over their hopeful nominee. 

 

While reports are

vague

, Kennedy says that he "supports abortion rights."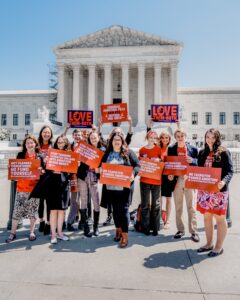 Nikki Haley
Haley identifies as

pro-life

and notes how abortion is a "personal issue," yet when a Texas judge was bringing forth a valid argument on the dangers of Chemical Abortion Pills to women, she

said

, "I don't want unelected judges deciding something this personal."

 

Haley also condemned Sen. Tuberville's stand for life which is holding up military promotions due to the Department of Defense's implementation of paid abortion leave for servicemembers.
Tim Scott
According to some

reports

, Senator Scott has "

vowed

to sign the most conservative pro-life legislation that they can get through Congress." We hope the most conservative piece of legislation is #ProtectionAtConception and a Human Rights Amendment!

 

Notably, Senator Scott has accepted an

endorsement

from his colleague

Senator Lisa Murkowski

who has been known to sponsor and vote for radical abortion bills, including the

Women's Health "Protection" Act

. 

 
Doug Burgum
Chris Christie
Reports state, "I've [Christie] always been pro-life with exceptions for rape, incest and life of the mother. I believe these are decisions that should be made by governors, state legislatures and their citizens at the state level. The states, not the federal government, should be making these decisions."
Larry Elder
Larry Elder

has 1) championed the Supreme Court's decision to overturn 

Roe v. Wade

, 2) does not believe access to abortion is a "right," 3) and rightfully called out Planned Parenthood founder Margaret Sanger for being a eugenicist.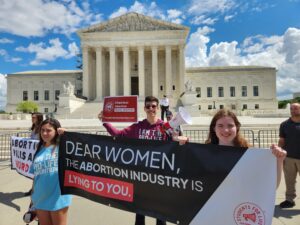 Asa Hutchinson
While Governor of Arkansas, this candidate signed legislation limiting abortions IF the preborn baby wasn't conceived in

rape or incest

. Clearly, this candidate wants to value preborn babies differently based on the circumstances of their conception. 

 

Hutchinson also

claimed

that abortion won't be a priority for voters in 2024, but we know the pro-abortion side is gearing up to spend big on this issue. 

 
Marianne Williamson
The self-described "100% pro-choice" candidate

said,

"I believe abortion is a moral issue, but it is an issue of private, not public morality. I do not believe government has that right to legislate our private morals."  

 
Vivek Ramaswamy
According to

reports

, this candidate with an entrepreneurial background "has suggested he would not support further restrictions on abortion, and neither should the Republican Party."

 

His spokesperson has

stated

, "As a constitutional matter, he [Ramaswamy] believes it's an issue for the states and not the federal government."

 
Francis Suarez
As the third candidate from the state of Florida, the mayor of Miami told reporters that DeSantis' recently passed Heartbeat Abortion Prevention Act is "too strict" and he doesn't think the country is ready for such legislation yet. According to reports, Suarez said that "he would back a 15-week federal abortion ban with rare exceptions."
Will Hurd
Perry Johnson
Perry Johnson has gone on record with reporters stating, "I will tell you this: Two wrongs don't make a right. I am pro-life," though more remains to be seen on his pro-life convictions.
Ryan Binkley
It was reported that the Texas pastor and CEO, "…leans conservative on cultural issues, opposing abortion and transgender women competing in women's sports, he said his campaign is "asking people to step back and respect each other" when disagreeing on these issues."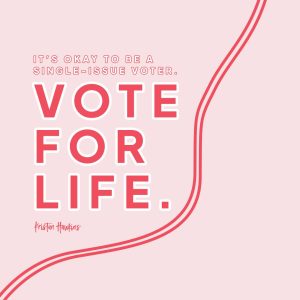 Among other likely candidates to jump into the fight are Glenn Youngkin, Liz Cheney, and Kristi Noem though this list may expand significantly. Check back for updates as the year moves forward! 
READ NEXT: Students for Life of America & Allies Host 'National Celebrate Life Day' Rally & Gala on Dobbs Anniversary