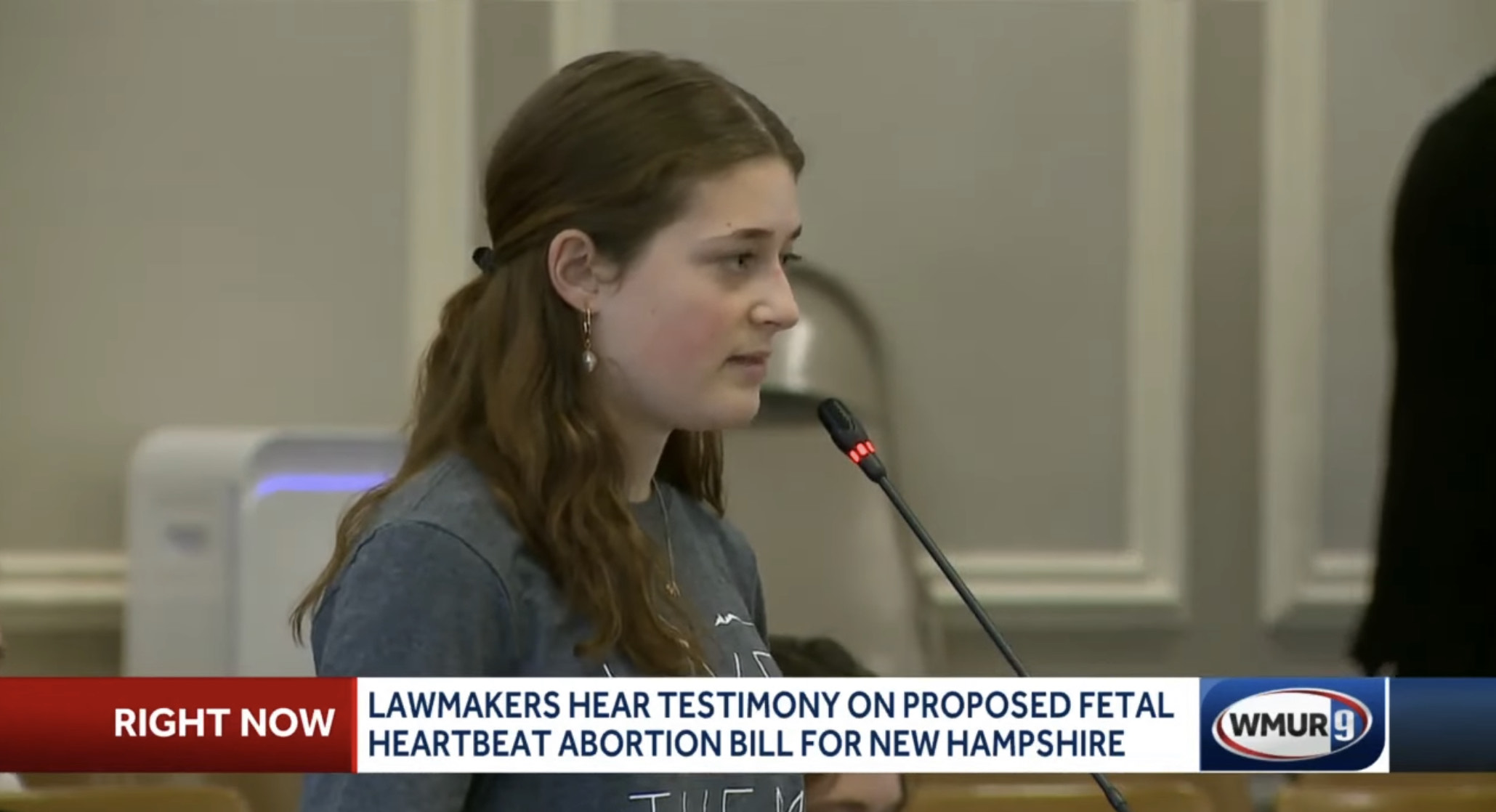 March 15, 2023
High School Student Leader Bravely Speaks Before House Committee in Support of New Hampshire Heartbeat Bill
GUEST POST: As the president of a high school pro-life group in Plymouth, New Hampshire and an active volunteer with Students for Life Action (SFLAction), I went to the State House to testify at a hearing in support of House Bill 591-FN. This bill would prohibit abortions after a fetal heartbeat is detected. 
The February day that I headed to the State House, I was extremely nervous because I had never testified before, and I had no idea what to expect. Of course, my name was one of the first to be called! I testified before the committee and shared how the sound of a heartbeat is what any true medical professional looks for when trying to determine if someone is alive. 
It is undeniable that babies in the womb are living human beings and yet they face death daily in New Hampshire with little to no regulations on abortion. 
I also talked about the women who are being taken advantage of by abortion vendors in a most vulnerable time in their lives. These women need real help and not coercion from those who profit from their abortions. 
My testimony lasted about 3-4 minutes, and I was not asked any questions, so I sat down to listen to everyone else speak. It seemed pretty evenly split between those opposing the bill and those supporting it. I noticed that those in opposition to the bill often failed to acknowledge the life of the preborn child.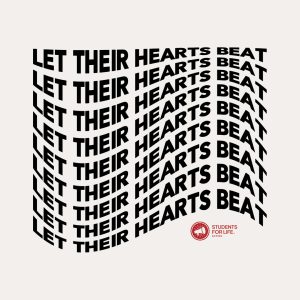 They talked mainly about how women will die and be hurt by this bill which is not the case. In fact, HB591 offers exceptions for the mother should her life be at risk. 
While it is true that women risk injury, infertility, and death from abortion procedures, we must first recognize that every "successful" abortion ends with the death of a preborn child. Furthermore, abortion doesn't solve women's problems, fears, insecurities, and traumas.  
I was glad to see many of the pro-lifers at the hearing acknowledge both the mother's life and the life of her preborn baby. They talked about how this bill would protect preborn babies and make way for more life-affirming resources to be utilized. 
New Hampshire has more than 10 pregnancy resource centers that stand ready to support women facing unexpected pregnancies. Many at the hearing talked about getting real help for mothers before and after their child is born! 
All in all, I heard many interesting testimonies, and the hearing lasted about an hour. I was very happy to be able to stand beside my fellow pro-lifers and support this life-saving legislation! 
READ NEXT: Your Local Battle is Not Over; It's Just Begun! March for Life in Your Home State