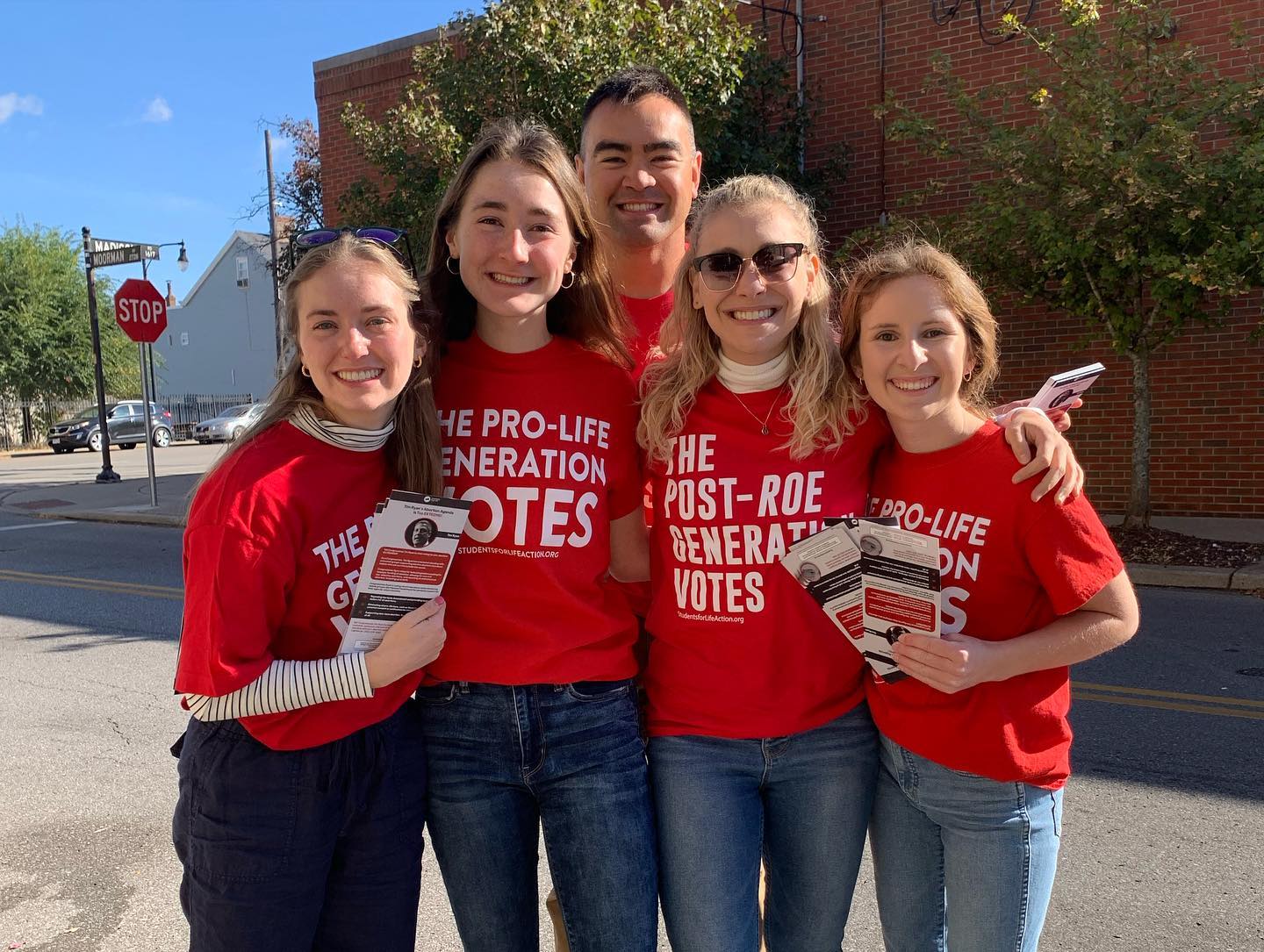 June 15, 2023
Students for Life Action Mobilizes for Super Saturday Canvassing Ahead of Virginia Primary Elections
"Educating voters at the door is arguably the most effective way to get out the vote and spread awareness of pro-life legislation," said Jordan Moorman, SFLAction National Field Coordinator. "Our gritty students are known to rapidly respond to districts that need the support of the Pro-Life Generation and next week we are hopeful our efforts will pay off in support of pro-life candidates."
To film b-roll or interview staff and students, email [email protected]
WASHINGTON, D.C. (06-15-2023) – On Saturday, June 17, approximately a dozen pro-life activists will mobilize in Virginia for a Super Saturday of canvassing. Students for Life Action (SFLAction) says that it will target 1,000 doors in House of Delegates District 73 to highlight the pro-life convictions of candidate Mark L. Earley Jr. as well as District 59 in support of Graven Craig.
SFLAction will kick off Saturday's door knocking at 9:30 AM and highlight Virginia leaders' voting records on Life at Conception Acts, Heartbeat Abortion Prevention bills, and legislation preventing Chemical Abortion Pills. Tuesday, June 20 will conclude the primary season in Virginia, but this spring has already shown life to be a winning issue in non-traditional nomination methods such as conventions and party canvasses: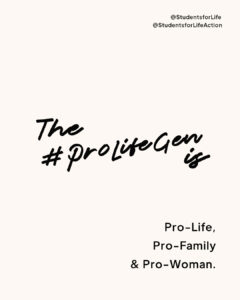 Republican voters have nominated pro-life candidates in every contested race so far. Life at Conception Act cosponsor Senator Bryce Reeves won his party canvass in Senate District (SD) 28.
Fellow Life at Conception Act cosponsor Delegate John McGuire handedly won the Republican nomination on the first ballot in a crowded race in his bid for state senate in SD 10.
Former Congressman & federal Life at Conception Act cosponsor Tom Garrett won his convention in his bid to be a House of Delegates member.
House of Delegates candidates Jason Ballard, Chris Obenshain, and Tim Griffin won their conventions and party canvasses while all returning Students for Life Action's survey pledging to vote 100% pro-life.
As highlighted on SFLAction's blog, Earley is an alumnus who led his Students for Life chapter at Virginia Tech and pledged to sponsor or co-sponsor pro-life bills if elected to office. CLICK HERE to learn more about his personal story and pro-life convictions. "We need true pro-life champions in office who will take a principled stand against the tactics of the abortion lobby," added Moorman. CLICK HERE to read more about the SFLAction-inspired Life at Conception Act filed in Virginia's House of Delegates.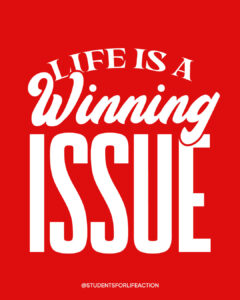 SFLAction is gearing up for busy summer and fall seasons with its National Leadership Collective policy training, activism trips, and primary engagement. Keeping a watchful eye on candidates for the White House 2024, SFLAction continues to focus on state policy while collecting surveys from Presidential hopefuls.
For interviews email [email protected] 
–30–
Students for Life Action (SFLAction), a 501c4, along with its 501c3 sister organization, Students for Life of America (SFLA), make up the nation's largest pro-life youth organization and a political and policy operation engaging people of all ages. Together they work to end abortion — the human rights issue of our day — and provide political, legal, and community support for women and their children, born and preborn. Headquartered in Fredericksburg, VA, SFLA has more than 1,300 groups on middle, high school, college, university, medical, and law school campuses in all 50 states. SFLA creates strategy, policy, and programming to connect those most targeted for abortion with people ready to help and builds a framework for political engagement on their behalf. SFLA and SFLAction have more conversations with those most targeted by the abortion industry than any other pro-life outreach in the world, reaching more than 2 million people across social media platforms each week and engaging in approximately 100,000 digital conversations per month. Over more than 16 years, President Kristan Hawkins has grown SFLAction/SFLA into an $18 million organization preparing for a Post-Roe America.