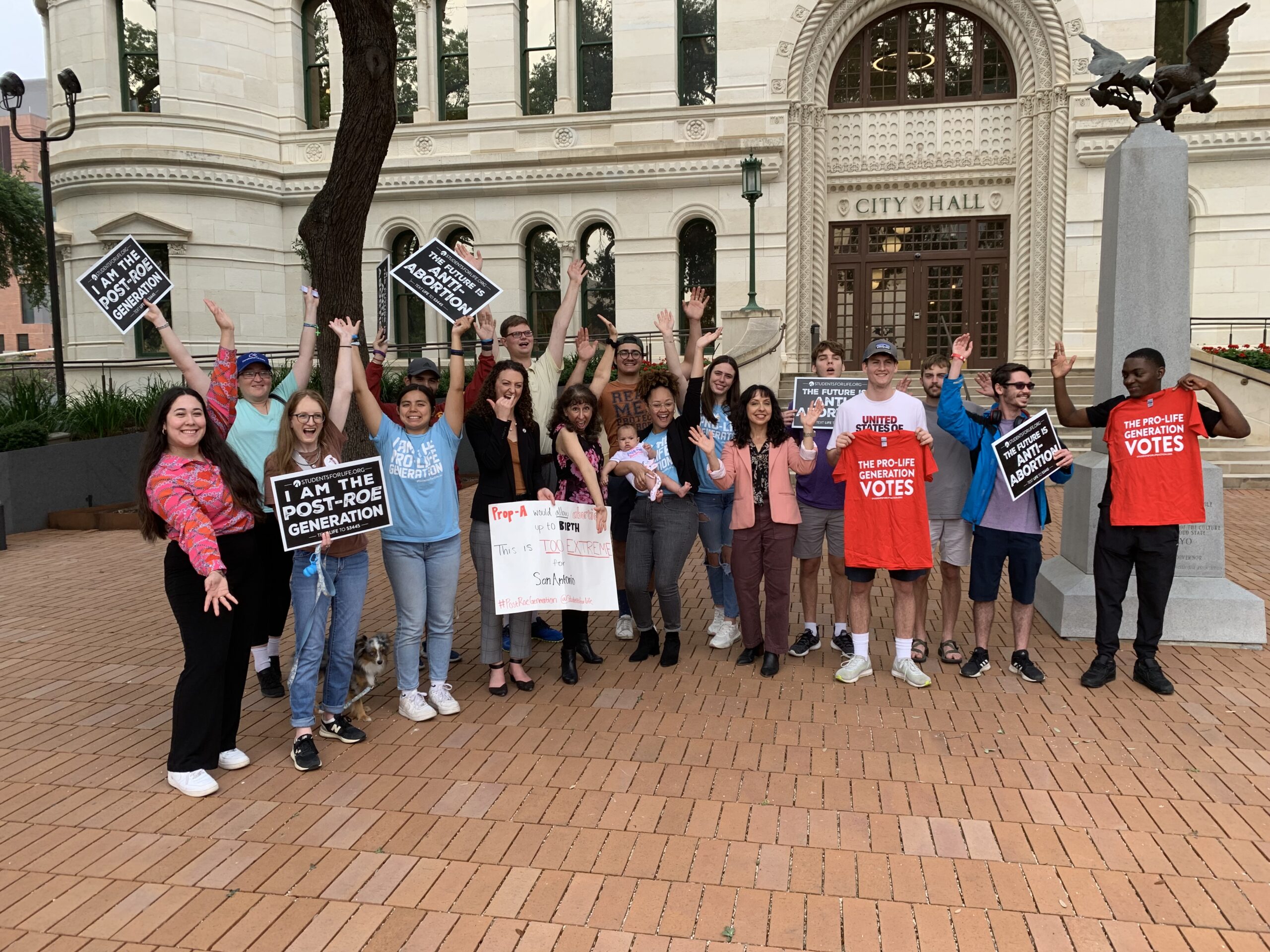 May 9, 2023
The Pro-Life Generation's Efforts to Help Defeat San Antonio's Proposition A 
To stop the unlawful push for abortion through Proposition A in the Lone Star State, Students for Life Action (SFLAction) recently partnered with Texas Alliance for Life (TAL) and San Antonio Coalition for Life to speak out against the extreme measure which was successfully defeated by a 28-72 vote this weekend. 
As previously reported by SFLAction, Proposition A would have empowered lawlessness as those attacking houses of worship and pregnancy care centers would be allowed to continue such acts of domestic terrorism. Rolling back commonsense regulations through this measure that protect the preborn and women from abortion in Texas does nothing to address the real issues that may be experienced during unplanned pregnancy.  
SFLAction also noted the confusing nature of this proposition; it addresses a variety of criminal justice issues including marijuana decriminalization, but its attack on law enforcement's ability to uphold the law is particularly notable. Proposition A would have stopped San Antonio police from upholding their oath to enforce Texas laws, particularly those pertaining to abortion.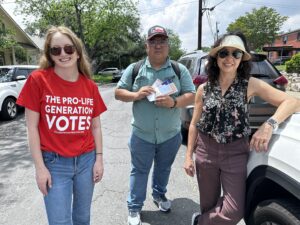 In joint effort with TAL and San Antonio Coalition for Life, SFLAction was able to knock on 1,000 doors and continued to bring educational information to San Antonio voters leading up to the ballot.  
Reflecting on recent canvassing and victory to defeat this proposal, SFLAction Texas Regional Coordinator Faith Elwonger said:  
"We had the opportunity to spread the word about San Antonio's pro-abortion Proposition A. We rallied together outside of City Hall, and I had the opportunity to speak alongside Amy O'Donnell with Texas Alliance for Life, Ashley Leenerts with Texas Right to Life, and Cathy Nix from San Antonio Coalition for Life. 
"Together, we shared the truth about life in the womb and the dangers that Proposition A would bring to San Antonio and the state of Texas.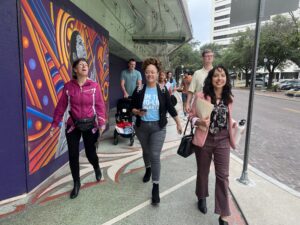 "As we spoke about fetal development and the harms that this proposition would result in, San Antonians stopped to listen, and even a local police officer stopped to give us a thumbs up and stayed nearby for extra protection. We were joined by Students for Life at UTSA, Tarleton Students for Life, and Cru for Life at UMHB. 
"After our gathering outside of City Hall, we met for lunch to strategize door knocking in the community. As we split into pairs, we let people know about the ballot initiative which would ban arrests for abortionists committing illegal abortions up to birth, as well as for acts of vandalism and theft of houses of worship and pregnancy resource centers, stopping the San Antonio police from enforcing Texas laws. 
"While we met some community members who who were in favor of the proposition, it was encouraging to meet a majority who voted to protect the preborn, women, and San Antonio businesses."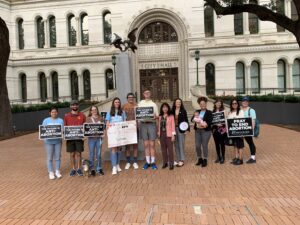 We applaud the efforts of the Pro-Life Generation in Texas for spreading the truth about this confusing abortion vote and are thrilled in the victory that Texans united in support of women and babies in voting down this ballot proposition!   
READ NEXT: Students for Life Action Applauds Montana Governor for Signing Bill Confirming There's No Constitutional Hook for Abortion