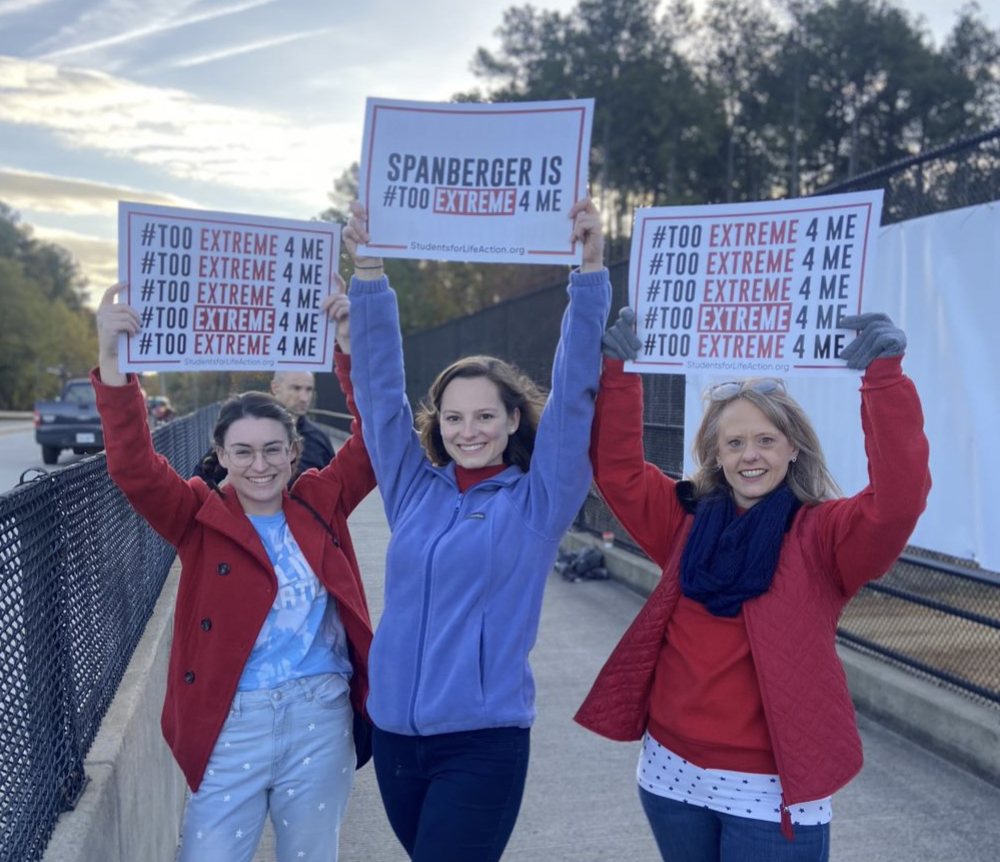 November 3, 2022
What We're Watching: Attorneys General Races that Can Influence State Abortion Laws
Since the reversal of Roe v. Wade, states have gained the freedom to pass their own policies to protect the preborn from the violence of abortion. This has made the necessity to have strong, pro-life leaders even more valuable as governors, attorneys general, and state officials have a prominent voice in deciding local legislation.  
With countless lawsuits underway in response to life-saving laws taking effect since Dobbs, more than ten attorneys general (AG) and local races have become too important to overlook.  
Michigan has been an area of focus for Students for Life Action (SFLAction) with leaders refusing to uphold the state's life-saving laws. Democratic AG, Dana Nessel, has refused to uphold Michigan's 1931 abortion law as she seeks reelection.   
Nessel joins Michigan Governor Gretchen Whitmer and Secretary of State Jocelyn Benson in the quest for abortion extremism. SFLAction wasn't surprised to see the ballot referendum added in the state, considering the Governor and AG are all in agreement on radical abortion laws that allow late term abortions to take place.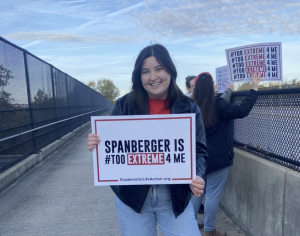 On the campaign trail, Nessel has spoken about her own abortion and how she wants to guarantee direct abortions as a constitutional right. SFLAction and coalition partners have been canvassing in Michigan to educate voters on this ballot initiative.  
In Arizona, Abe Hamadeh and Kris Mayes are fighting for the AG position. Mayes has gone on the record vowing to not enforce Arizona's life-saving laws. For someone who says they want to de-politicize the AG office, this sounds an awful lot like putting political preferences first.  
In Georgia, AG Chris Carr has defended Georgia's 2019 law limiting abortion as early as six weeks and redefining a "natural person" to mean "any human being including an unborn child." Democratic state Senator Jen Jordan is hoping to unseat Carr with her pro-abortion platform.  
Jordan has tragically suffered from eight miscarriages, as she's spoken about publicly on the Senate floor, but defending the preborn from direct abortions verses life-saving care for women who unintentionally lose children they wish to keep are entirely different issues. 
(CLICK HERE to learn more about this subject from Students for Life of America.)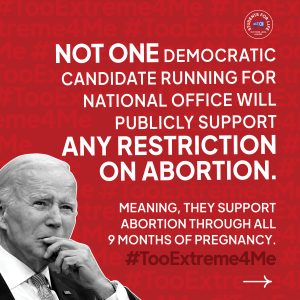 In Wisconsin, AG Josh Kaul has filed a lawsuit to block the state's 1849 life-saving law. Kaul and other Wisconsin district attorneys have also said that they won't prosecute doctors who violate the state law and willfully commit abortion. 
Isn't the purpose of their job to hold people accountable to the law? Asking for a friend.  
Kaul's opponent, Eric Toney, has said that doctors should be held accountable for obeying the law, and neighboring district attorneys should be able to prosecute violators if other attorneys refuse to enforce it. 
In Iowa, Attorney General Tom Miller wouldn't defend the state's fetal heartbeat law which limits abortions after six weeks. Miller has also called the Supreme Court's Dobbs v. Jackson decision to reverse Roe v. Wade a "terrible mistake" and claims that it restricts women. This ruling actually returns power to the states.  
Miller's opponent, Brenna Bird, has vowed to defend Iowa's law and said, "I am pro-life, and I will defend the laws that are passed by the Legislature."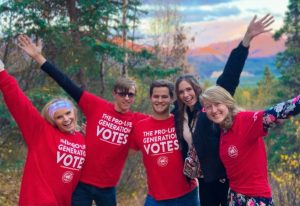 In Texas, Ken Paxton is seeking his third term as AG but faces challenges ahead with a court order to testify in "a lawsuit seeking to block Texas officials from bringing certain cases under the state's abortion bans," according to CNN.  
SFLAction was highly engaged in Kansas this summer and is closely monitoring Kris Kobach's bid for AG as the candidate says he would reverse the recent decision on the Value Them Both amendment.  
Don't forget about Colorado where SFLAction has excluded Republican Joe O'Dea, who is running for Colorado's Senate seat in Congress, from our literature. Click here to read our top four reasons why O'Dea would be deadly for the preborn in Congress and join us in monitoring the results of the AG race in the Centennial State.  
In Florida, AG Ashley Moody has defended her state's life-saving law that limits abortions after 15-weeks and has argued that the privacy clause in Florida's constitution does not protect abortion rights.  
To read more about races we're watching in Idaho, Minnesota, Nevada, Maryland, Vermont, California, and South Dakota, click here! 
READ NEXT: Gubernatorial Bullies oppose Babies and all kind of Basic Freedoms, as an All-Female Cast of Pro-Abortion Candidates Flounder, notes Students for Life Action