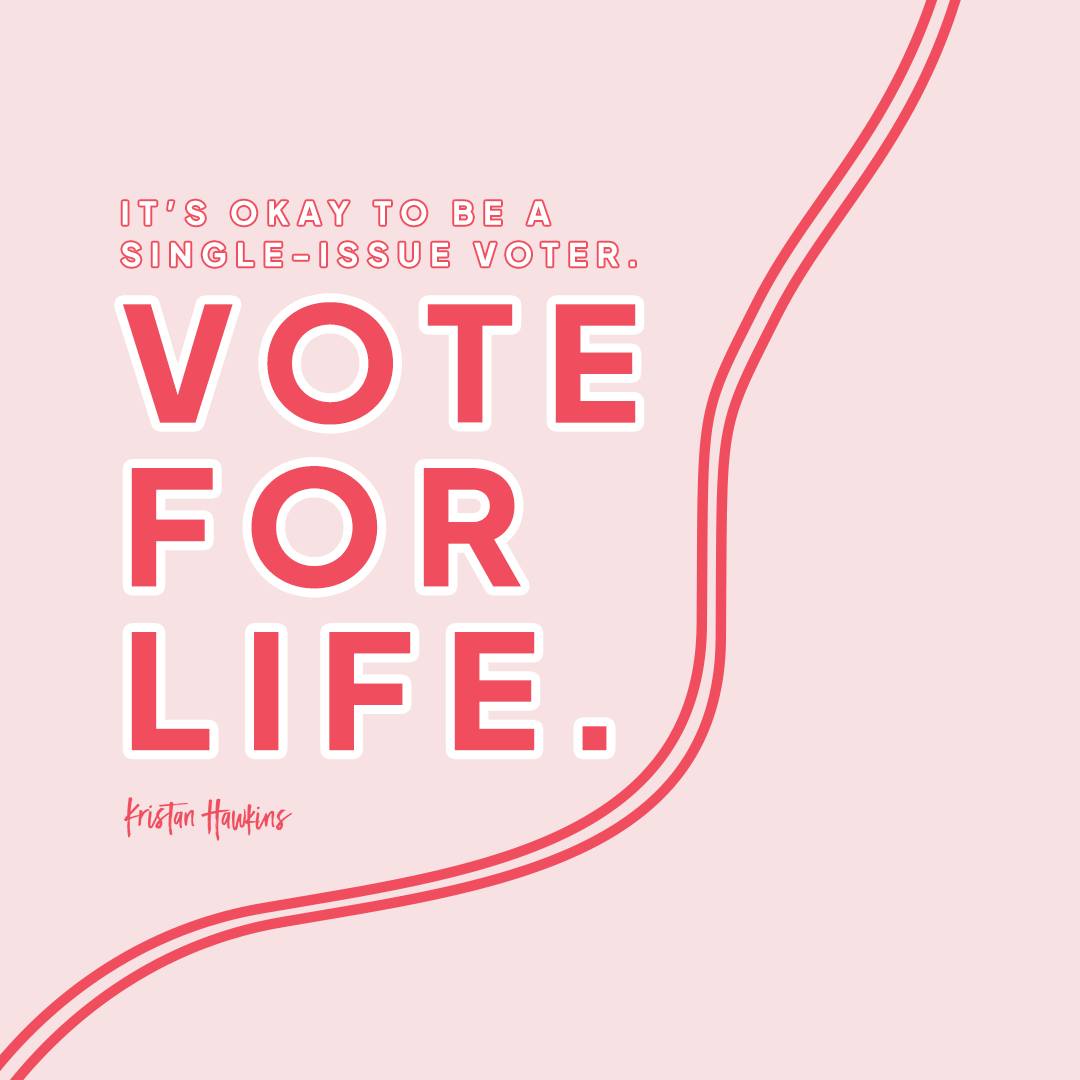 September 8, 2022
Where Pennsylvania's Senate Candidates Stand on Abortion
There are 11 days until Pennsylvania's election. In November, PA voters will pick their next Senator to represent them in Congress causing the Keystone State to be in the spotlight in recent months. 
This election is one of the main factors in determining what party will have the majority control in Washington's upper chamber. Both Pennsylvania Lt. Gov. John Fetterman (D) and surgeon Dr. Mehmet Oz (R) are vying for Senator Pat Toomey's seat as he retires at the end of his term.  
Securing the Senate majority for Republicans could be the only way to block Roe from being codified into law. After all, pro-abortion Members of Congress have tried to vote on this measure three times through the deceptively named Women's Health 'Protection' Act (WHPA). Thankfully, their efforts have failed but a seat won by an abortion lobby sympathizer could radically shake things up for the preborn and Pro-Life Movement in Congress.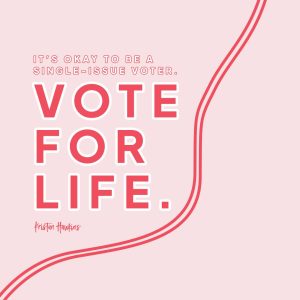 Here's where Fetterman and Oz stand on abortion: 
According to his position on his website, Fetterman believes:  
"Right-wing extremists have been hellbent on rolling back abortion access since the ink was barely dry on the Roe v. Wade decision. And in the decades since, the GOP has worked to do away with this fundamental right with extreme laws aimed at banning abortions without exceptions for rape or incest and even putting women who seek abortions and doctors who perform them behind bars. As your senator, I will vote to enshrine access to safe and legal abortion into federal law by passing the Women's Health Protection Act, because deciding how and when to become a mother is a decision that should always be made by a woman and her doctor — not politicians. I will also stand up to attacks on Planned Parenthood, and fight to repeal the Hyde Amendment. 
"Democrats must do everything we can to protect this fundamental right. I believe that if you are not willing to do whatever it takes to protect abortion rights when they are on the line, then you cannot call yourself pro-choice. It's that simple."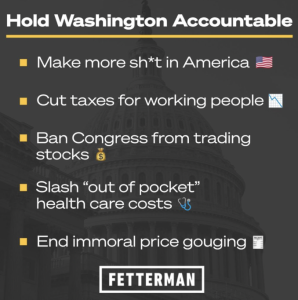 In a video on his website, Fetterman continues to say that his position on abortion passes his 'litmus test.' Our response – take Fetterman at his word, every single one of them. When he says he believes you're an extremist for standing up for the preborn? Believe him. When he says he will vote for the WHPA and codify Roe? Trust that. When he promises to defend Planned Parenthood and repeal the Hyde Amendment? Take him at his word. 
It's clear that Fetterman's radical abortion views will be at the forefront of his work in Washington as he pledges to vote lock and key with the abortion lobby. Fetterman's misguided views on abortion are stark in comparison to his opponent Dr. Oz. 
The Republican candidate writes on his platform, "Dr. Oz is a successful heart surgeon – he has literally held a beating heart in his hands. He knows how precious life is and is 100% Pro-Life." However, Oz has shown how inconsistent his position has been on abortion with comments that claim the federal government should not act on legislation. During the debate he said:
"There should not be involvement from the federal government in how states decide their abortion decisions. As a physician, I've been in the room when there's some difficult conversations happening. I don't want the federal government involved with that, at all."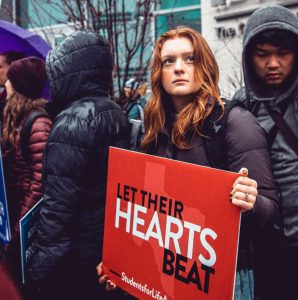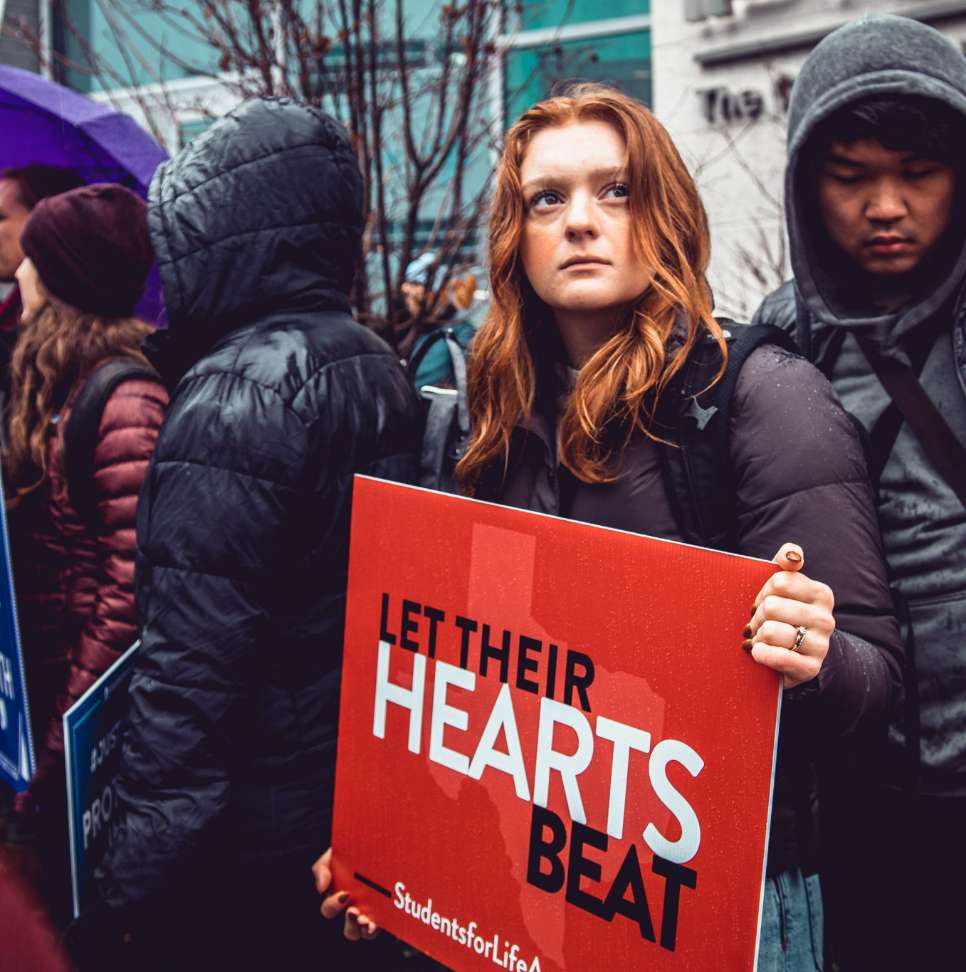 The communications director of Oz's campaign noted that he supports abortion exceptions in cases of rape, incest, and to save the life of a mother. A video on Oz's website details his experience with children and how it solidified his pro-life values: 
"I have a very strong perspective as a pro-life candidate, I'm a heart surgeon. A heart surgeon operates on children, and I met a child who at five days of age had surgery at my hospital. That heart was about the size of my pinky nail, could you imagine harming that? Imagine nine months earlier terminating, killing that life? Because that's what it [abortion] is. Once you've seen that, you're not going to go back – I'm pro-life, life starts at conception, and that's how I feel."  
Life is on the ballot this fall, and Pennsylvania voters ought to take these candidates at their word as they cast a vote that could save preborn lives or contribute to the atrocities of abortion.  
READ NEXT: Right on Rubio: Opposing Rape & Incest Exceptions Dismembers Stereotypes, Not Babies