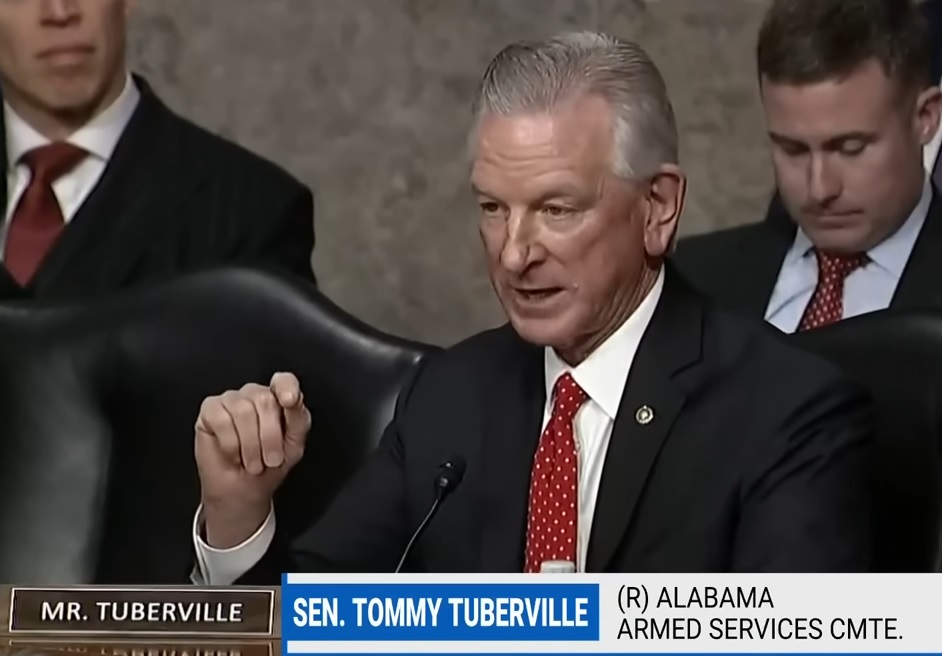 November 16, 2023
Don't Look Now: The Republican Senate Appears to be Taking Senator Tuberville's Side
Yesterday afternoon, the Senate Rules Committee voted 9-7 advanced a resolution that will seek to override Senator Tommy Tuberville's long-standing protest the use of defense dollars for abortions. All Republican Senators, including Sen. Mitch McConnell, voted to support Sen. Tuberville. According to reporting by Politico: 
"Several Senate Republicans have made a public show of grousing about Tommy Tuberville's blanket holds on military nominations. They're still not ready to sideline "Coach." 
On Tuesday, not a single Republican sided with Democrats as the Senate Rules Committee advanced a resolution that would allow mass confirmations of those nominees for the rest of the Congress, an effort that would effectively end Tuberville's holds. Instead, Republicans sought more time to end the quarrel internally — after eight months of failing to do so. 
The GOP reluctance Tuesday illustrates the tough spot the former college football coach put his party in: Republicans are loath to side with Democrats in a fight that's wedged them between the military and anti-abortion activists. And despite the unenviable position he's put GOP senators in, they are still hesitant to throw the Alabamian overboard due to his friendly, back-slapping persona." 
The Republican Party choosing to support one of their own in his fight against the abortion extremists in the Democrat Party is extremely good to see. Just two weeks ago on the floor of the Senate, several prominent Republican Senators, including Dan Sullivan (Alaska), Todd C. Young (Indiana), Joni Ernst (Iowa), and Lindsey Graham (South Carolina), and Mitt Romney (Utah), were excoriating Senator Tuberville for taking this principled stand for life. 

Just this week, 27 other Republican Senators, including three who opposed him previously, signed onto a letter demonstrating their support and taking his side against the Biden Administration.  
To learn more on the shocking attack on the floor of the U.S. Senate, read:
Practically Begging to Be Primaried by Pro-Lifers: Republican Senators Attack Fellow GOP Colleague for Trying to Protect the Littlest Military Family Members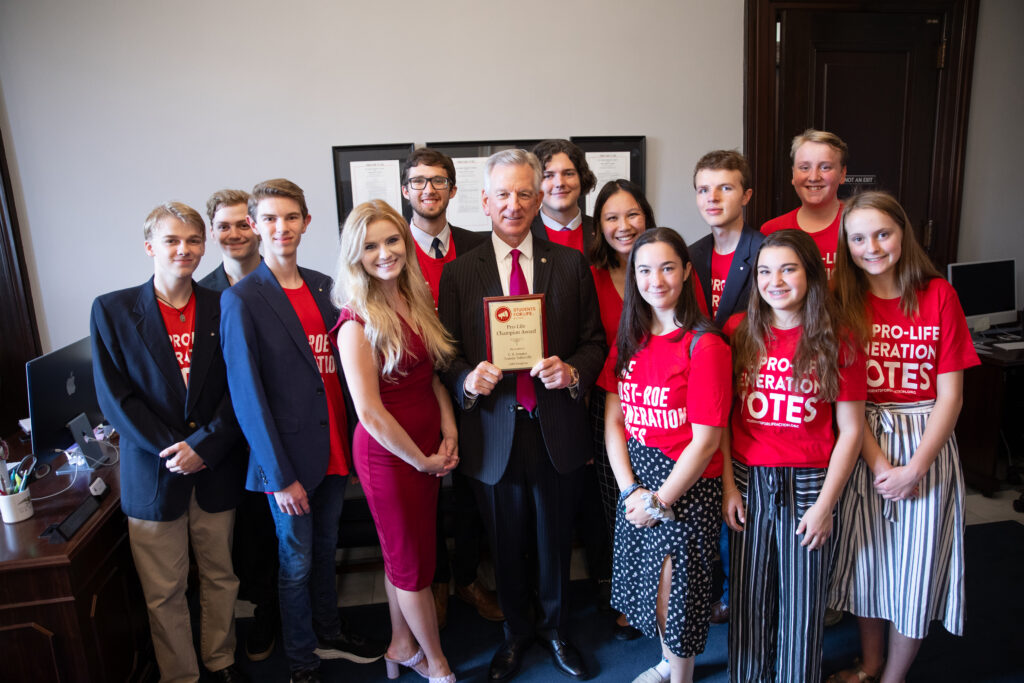 It's been a slow but steady progression to this point, bolstered by a grassroots effort spearheaded by Students for Life Action (SFLAction) to defend Sen. Tuberville and show him our support. And now, despite the Rules Committee voting to advance that motion, it's highly unlikely that they will have the 60 votes they need to change the rules.  
To read more about the attacks on Sen. Tuberville for standing for the innocent lives at stake, read the latest op-ed from Hawkins and Kristi Hamrick, SFLAction Vice President for Media & Policy, at The Federalist: Aborting Innocent Lives In America Won't Save Innocent Lives In Israel   
According to reporting by Reuters: 
"Under Senate rules, one lawmaker can hold up nominations even if the other 99 all want them to move quickly. Tuberville's blockade has faced opposition from some Republicans as well as Democrats, who say he should make his point on a policy matter by targeting nominees involved with policy, not punishing military members who have earned promotions. 
However, Republicans objected to changing the rules, saying it could set a dangerous precedent. Senate Republican Leader Mitch McConnell, a member of the Rules Committee, said productive discussions with Tuberville about reaching a deal to ease his holds were under way. "I'm of a mind that we ought to allow them to continue," he said." 
SFLAction hopes they do continue – that is, unless the Secretary of Defense removes that abortion funding. Protecting preborn life isn't a matter of negotiation because we cannot continue to make peace with "a little abortion." Especially now that seemingly the entire Republican Senate has united behind Sen. Tuberville to stop it.  
To show YOUR support for Senator Tuberville, click HERE.