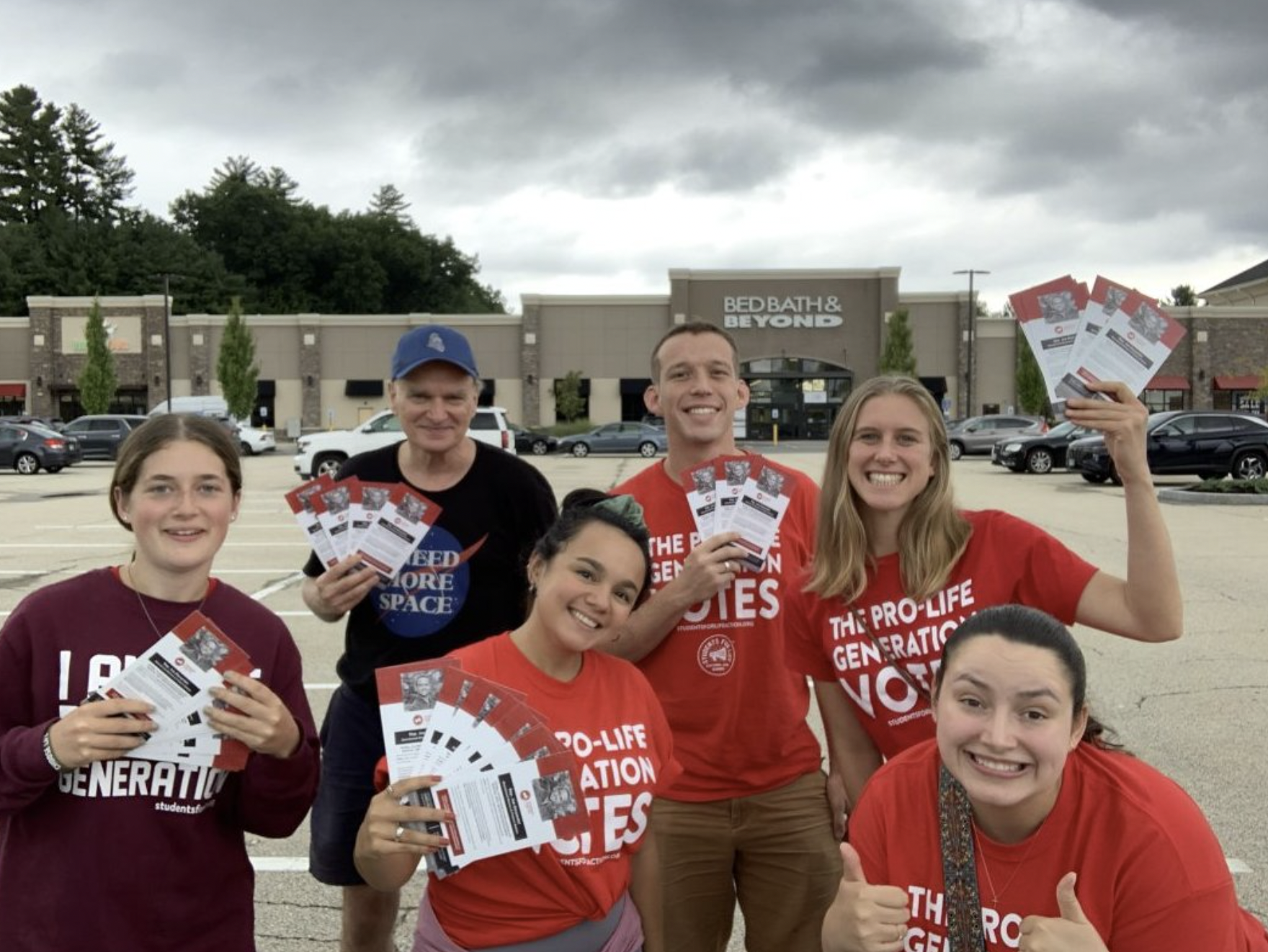 September 16, 2022
MUST-READ: Pro-Life Victory Recap of New Hampshire Primaries
After knocking 1,566 doors, sending 9,067 text messages, and making 14,939 phone calls, Students for Life Action (SFLAction) has a lot to be proud of after New Hampshire's primary elections. Through strategic grassroots mobilization, the SFLAction team educated New Hampshire residents on pro-life laws and earned several wins for the preborn! 
A former SFLAction Captain, Chloe Ezzo, is a great testament to the effectiveness of our political leadership training as she worked on General Buldoc's campaign. Buldoc is a pro-life leader who won the Republican primary for U.S. Senate. We're thrilled to see Ezzo be a part of his successful operations that put life first.  
SFLAction also congratulated Karoline Leavitt who will advance as the Republican nominee in New Hampshire's 1st Congressional District. If elected, Leavitt would be one of the youngest Members to serve in Washington. After all, Gen Z and Millennials are the generation that makes up the largest voting bloc of the U.S. population!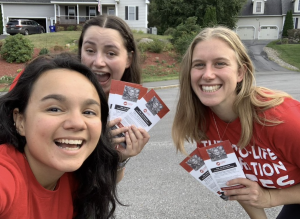 In New Hampshire's House District Carrol 6, Katy Peternal topped the ticket against incumbent Rep. Brodie Deshaies who co-sponsored a bill that added loopholes to a 6-month late term abortion law. SFLAction ran mail in this district to support Peternal and was thrilled to receive her survey back, pledging to protect life in law.   
In House District Hillsboro 1, both Sandra Panek and Jeffrey Tenczar will advance in the general for two of four open seats in this new district. Panek and Tenczar returned SFLAction surveys as program supporting their pro-life positions was done in the district.  
Similarly, in House District Hillsboro 2, Kristin Noble and Dan Hynes will move forward to the general after SFLAction played a role of advancing pro-life messages in their district.  
SFLAction pro-life champion and bill sponsor, Rep. Dave Testerman, was successful in House District Merrimack 3's primary. SFLAction highlighted Rep. Testerman's pro-life record throughout the district and congratulated him on a big win.  
Furthermore, SFLAction was thrilled to see pro-life incumbents Erica Layon and David Love move forward in the nine open seats in House District Rockingham 13. This exciting, new opportunity in House District Stafford 19 paved the way for pro-life candidate James Connor to move on to the general.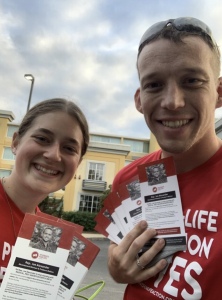 In House District Hillsborough 12, SFLAction congratulated Tim McGough who will move forward to the general. McGough has a bold commitment for the preborn!  
Fred Plett and Sheila Seidel will move forward for the four open seats in House District Hillsborough 29. SFLAction received surveys from these candidates pledging to protect life in law.  
Importantly, in House District Belknap 7, Paul Terry ousted an incumbent for an open seat – we're thrilled to see this pro-life candidate move forward in his race. 
Unfortunately, New Hampshire's current law permits elective abortions as late as 24 weeks – that is at SIX months into a pregnancy. Dr. Maureen Condic, Ph.D., an associate professor of Neurobiology and Anatomy at the University of Utah, testified before Congress and stated that a preborn child is "capable of mature pain perception" as early as 12-18 week's gestation. 
This is why it's so important to train the next generation of pro-life leaders and support positions that strongly protect life in law and in service. SFLAction is grateful for all the volunteers who spent time canvassing in New Hampshire – our work was worth it and these promising results can lead to less elective abortions and more protection for the preborn in New Hampshire.  
READ NEXT: Kristan Hawkins Calls out GOP Candidate who Flip-Flops on Abortion Epically