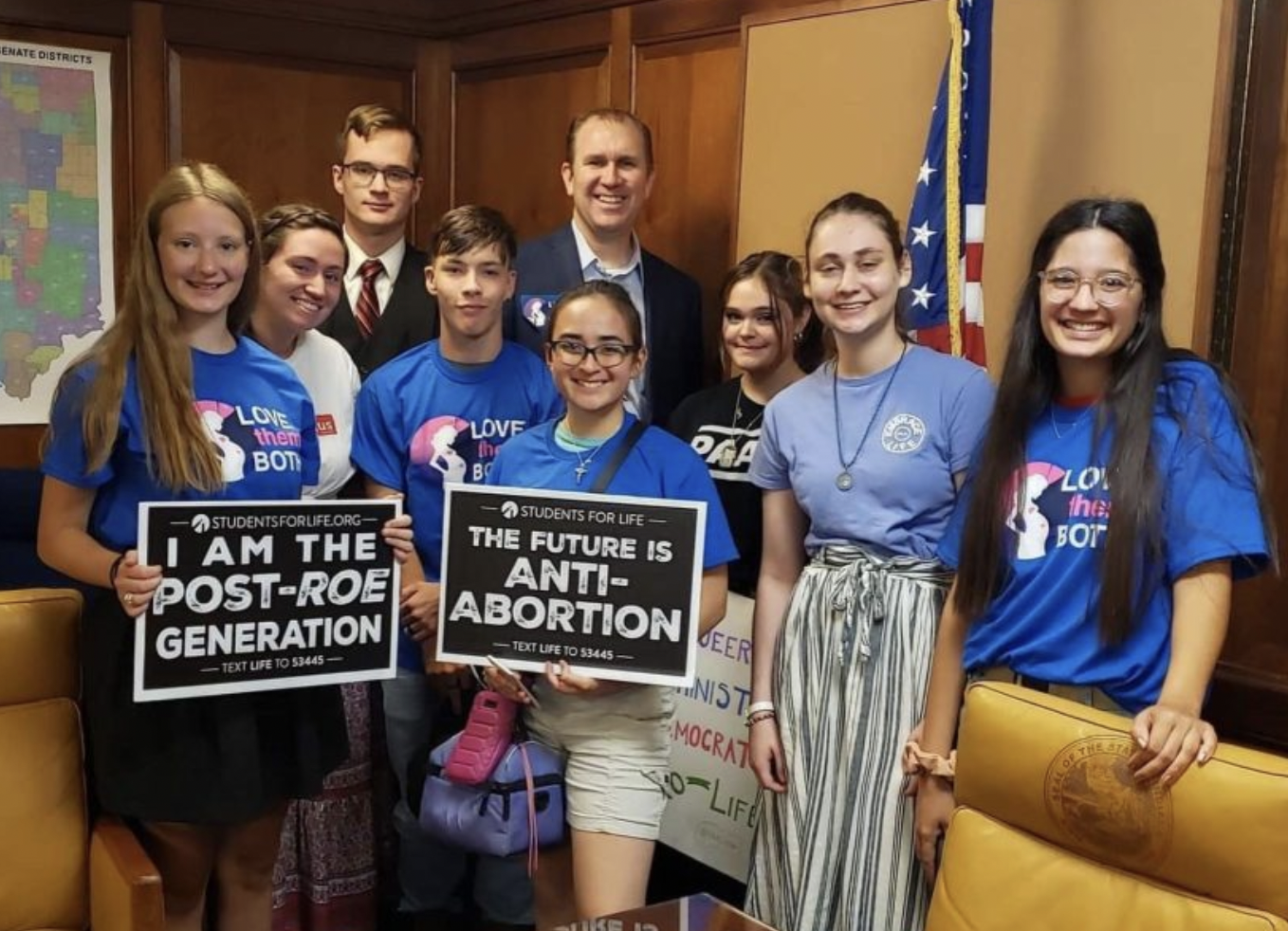 August 15, 2022
Phase 1 of 3 Complete: How the Indiana Bill is Making Strides to Abolish Abortion
Days after the Kansas ballot initiative when everyone thought the Pro-Life Generation was down and out with a loss, we knew better as we watched Indiana protect life in law with legislation that bans as many as 95% of abortions in the state. You read that right; a huge percentage of abortions in Indiana will be banned thanks to the passage of Senate Bill 1 (SB1), and we are recognizing this major victory for preborn Hoosiers.  
Students for Life Action (SFLAction) mobilized throughout the debate on this bill and advocated for the strongest possible measures to be included — and we're not done yet. While we will continue to fight for the 5% of preborn babies that this bill does not cover, we are pleased to see the gap progressively close on unregulated abortion in the state.  
(CLICK HERE to read about SFLAction's engagement in Indiana on SB1)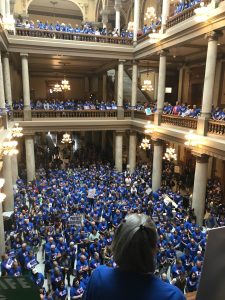 We are also thankful and proud of our SFLAction activists who collected more than 3,000 petitions and mobilized 2,000+ people to call or email their legislators on this bill. Their work resulted in SB1 being passed in the Indiana House on August 5 and signed into law by the Governor the next day. The bill will go into effect on September 15. 
SFLAction knew immediately upon Roe's reversal that we had our work cut out for us as not all state abortion laws would be perfect, and our job of ensuring protection at conception is imperative for the preborn. It is undeniable that we will be working on eliminating certain exceptions that were added to this bill as we advocate for the strongest measures to protect life in law. 
However, the debates over these exceptions were helpful. Some of these nuanced conversations had not been talked about or voted on before by the current Indiana legislators so getting roll call votes on exceptions is important for our strategy. Going forward, these roll call votes will allow SFLAction to clearly identify what legislators can be held accountable next session as we educate voters about their representative's record.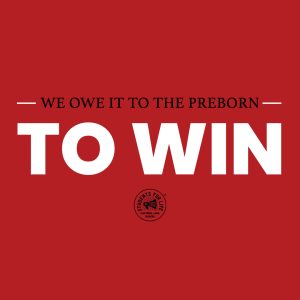 That's why conversations on the exceptions are a victory in our book, and we aren't afraid to continue this heavy lift. In case you hadn't heard, eradicating acceptance for rape and incest exceptions is just what we do. The Los Angelos Times called SFLAction the group that "pushed establishment conservative groups to eliminate exceptions," and while it is no light task, we remain up for the challenge in Indiana.  
While there are more ways to see lives protected in Indiana, the pro-life movement should celebrate SB1 as a win for 95% of preborn babies who were once headed for abortion. We're not leaving anyone behind in a Post-Roe America, though — we're coming back for the 5% by working on stronger laws and exposing legislators who discriminated against 5% of preborn children based upon the circumstances of their conception.  
Next session, SFLAction will return to fix enforcement issues, close loopholes, and address the crisis of Chemical Abortion pills. In the meantime, we are making further progress and celebrating SB1 as many underestimated the grit and determination of the Pro-Life Generation. Sign up here for the Student Squad to get involved for Phases Two and Three as we strategize and prepare for our comeback in Indiana!  
READ NEXT: SFLAction President Kristan Hawkins' Recent Op-Ed "A Pro-Abortion Sleight Of Hand: How Leftists Used A Disinformation Campaign To Misdirect Kansans"