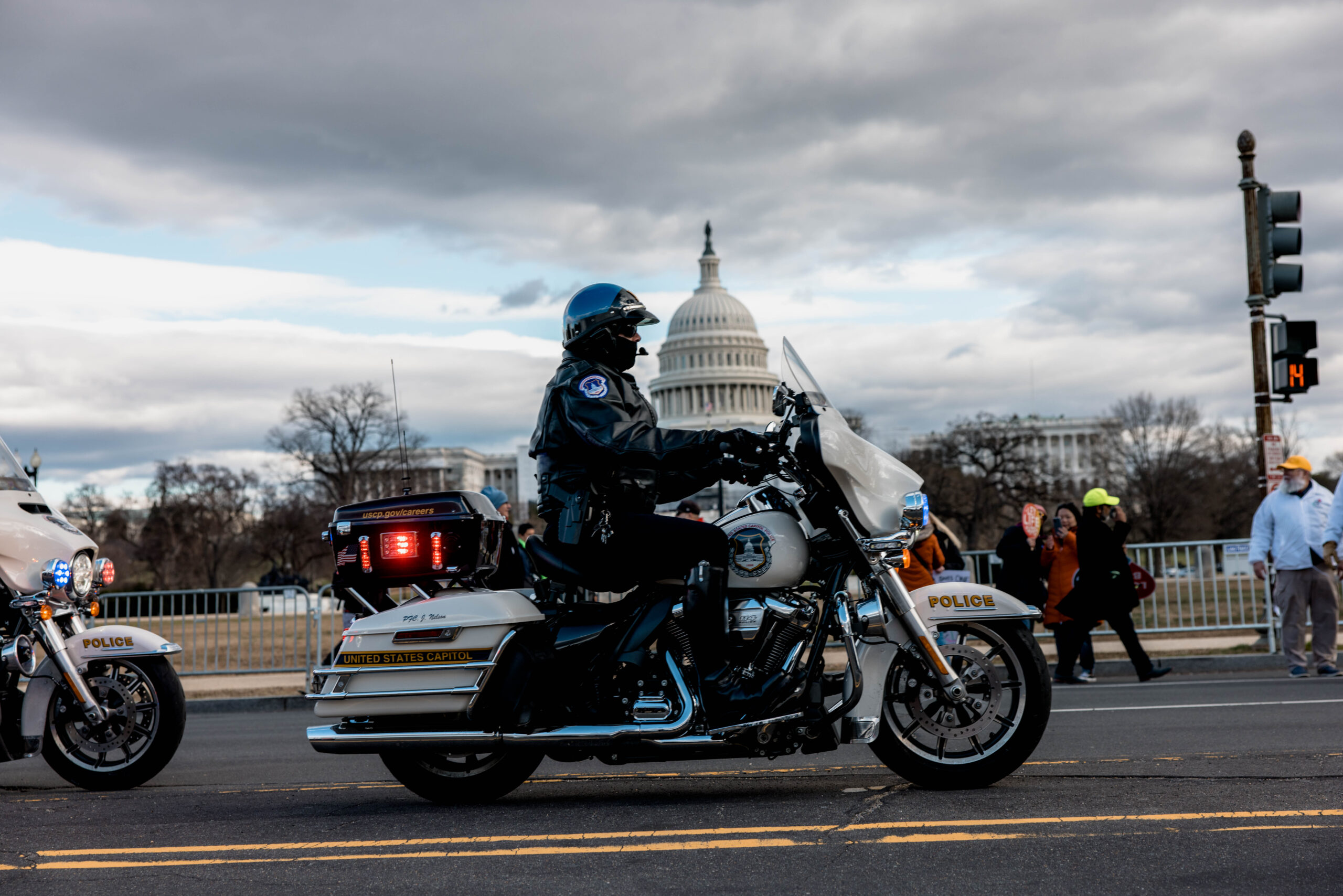 January 30, 2023
SFLAction Is on The Move Federally – Read About Exciting New Pro-Life Bills Introduced in Congress
While Students for Life Action (SFLAction) and Students for Life of America (SFLA) were marching in Washington, D.C. last week – chanting phrases like "1, 2, 3, 4… Roe v. Wade is out the door, 5, 6, 7, 8… now it's time to legislate!" — Members of Congress on Capitol Hill heard us loud and clear.  
During the excitement of the March for Life and National Pro-Life Summit, a handful of pro-life bills were introduced in Congress. Read more about these new pieces of legislation and congressional letters that have recently garnered SFLAction's support below: 
Senator Marco Rubio (R-FL) and Representative Ashley Hinson (R-IA) introduced this legislation late last year with SFLAction's backing. The Providing for Life Act "combines new and existing Sen. Rubio pro-family proposals to provide comprehensive support for pregnant and new moms, as well as young children."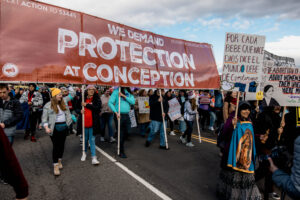 SFLAction President Kristan Hawkins said in a previous comment that this bill is "a compassionate and intelligent approach to building a culture of life in a Post-Roe America. The plan provides new opportunities for faith-based and service organizations to engage in helping even more women, allows people to use their own money to benefit their families, and ensures that abortion vendors like Planned Parenthood don't siphon off scarce resources from deserving women." 
CLICK HERE to read more about this bill on our blog!  
Protecting Life on College Campuses Act
The Pro-Life Generation was thrilled to see our bill introduced again for the 118th Session of Congress. The Protecting Life on College Campus Act is a measure designed to prevent Corporate Abortion from misusing colleges and universities as a marketplace for Chemical Abortion Pills. The bill would deny federal funds for schools that push Chemical Abortion drugs through a "student-based service site."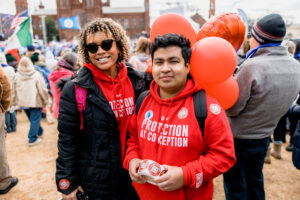 According to new SFLA YouGov polling, 9 in 10 Gen Z and Y surveyed consistently expressed concern with the current no test, online distribution of Chemical Abortion Pills which this bill aims to address.  
CLICK HERE to see if your Member of Congress supported this bill on our Report Card! 
Combatting America's abortion giant, Planned Parenthood, SFLAction was thrilled to see Congresswoman Lauren Boebert (R-CO) introduce legislation cutting off their federal funding. As part of our Post-Roe Blueprint of priorities, this bill redirects $235 million to funding community health centers across the country that provide healthcare for women whereas the federal government gave $633 million to Planned Parenthood's deadly business model from 2020-2021 and saw few services done that actually help women.  
BONUS:
CLICK HERE
to read about another bill by Rep. Boebert on migrants being moved for abortion that SFLAction supported!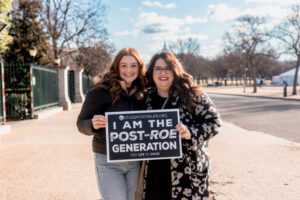 Did you know that Representatives Hern (R-OK) and Harshbarger (R-TN) introduced legislation to rescind the Biden Administration's December rule eliminating in-person dispensing requirements for Chemical Abortion Pills?  
Hawkins said, "The Biden Administration's pill-pushing FDA has relaxed regulations on dangerous Chemical Abortion Pills despite a rising death toll while Planned Parenthood uses college campuses as an abortion vending machine. It's time we protect vulnerable women, especially on college campuses, from Chemical Abortion Pills that are known to lead to injury, infertility, and even death." 
SFLAction is proud to support Senator Ernst's (R-IA) reintroduction of the Protect Funding for Women's Health Care Act. This legislation would prohibit federal funding to Planned Parenthood or any of its affiliate organizations and instead protect federal funding for health services for women at places such as community health centers.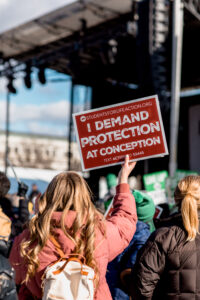 Hearing a heartbeat can change everything for an expecting mom — which is why we were thrilled to see Rep. Mike Kelly (R-PA) re-introduce the Heartbeat Protection Act which would prohibit abortion when a preborn child's heartbeat is detected. During the National Pro-Life March, SFLAction was glad to see Rep. Kelly and thank him for this legislation inperson.  
According to bill sponsor, Rep. Latta (R-OH), the SAVE Act would, "prevent labeling changes, such as removing the Risk Evaluation and Mitigation Strategies (REMS), for already approved abortion drugs. It would also prevent providers from "dispensing" the drugs remotely, by mail, or via telemedicine, and would prevent the FDA from approving new chemical abortion drugs." SFLAction has consistently supported this legislation.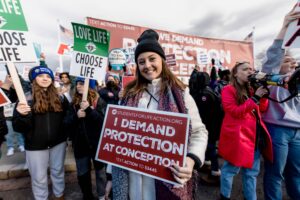 Major kudos to Rep. Latta who also introduced this legislation that makes it a federal crime to dispose of aborted baby body parts in landfills or in any navigable waters of the United States. This year, SFLAction has prioritized similar measures that call for tests of our public water for contamination from Chemical Abortion drugs that impact water, environment, and wildlife. 
In addition, SFLAction signed a letter with 75 Members of Congress and pro-life coalition groups calling for the FDA to reverse its illegal actions in promoting mail-order Chemical Abortion Pills. SFLAction recently scored the roll call votes on the passage of the Born-Alive Abortion Survivors Protection Act and Resolution Condemning the Recent Attacks on Pro-Life Facilities (READ MORE HERE).  
As exciting pieces of legislation to protect the preborn in law and service continue to be introduced, stay tuned to the SFLAction blog to keep up with the status of these bills and more!  
READ NEXT: Pro-Life Coalition Sends Life Agenda for Congress with SFLAction Backing