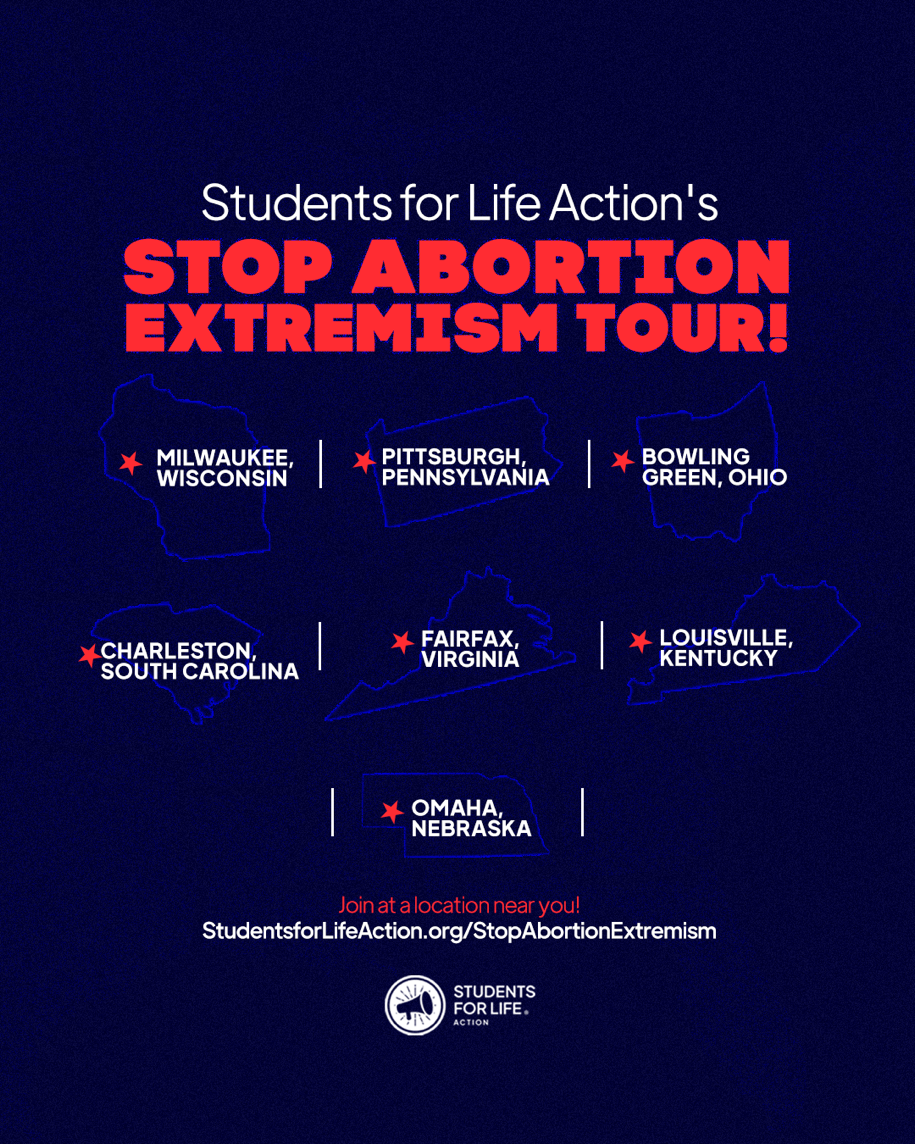 September 8, 2023
Stop Abortion Extremism Tour: Ohio Edition
The Students for Life Action vans are headed back into Ohio this weekend for the next stop in our Stop Abortion Extremism Tour. Out-of-state entities, corporations, and the abortion industrial complex are dumping millions of dollars into Ohio's November 7 ballot initiative. Ohio Gov. Mike DeWine calls the measure "a radical approach" that is out of step with Ohioans. 
And a lot is at stake, as if passed, the changes to Ohio's state constitution will: 
Prohibit any attempt to "burden, penalize, prohibit, interfere with, or discriminate" against abortion.

 

Establish a "right" to sterilizing treatments, by saying that "reproductive decisions" must be allowed.

 

Attack parental involvement and notification by defining a "right" for "individuals" to get abortions, meaning citizens of all ages.

 

Ensure that any "person" that "assists" an "individual" to get an abortion, or receive sterilizing surgery, or exposure to irreversible hormones will be protected against prosecution.

Prevent criminal prosecution of instances where abortion is used to cover up crimes like rape.

 

Open the door to Ohioans' tax money being used to pay for abortion.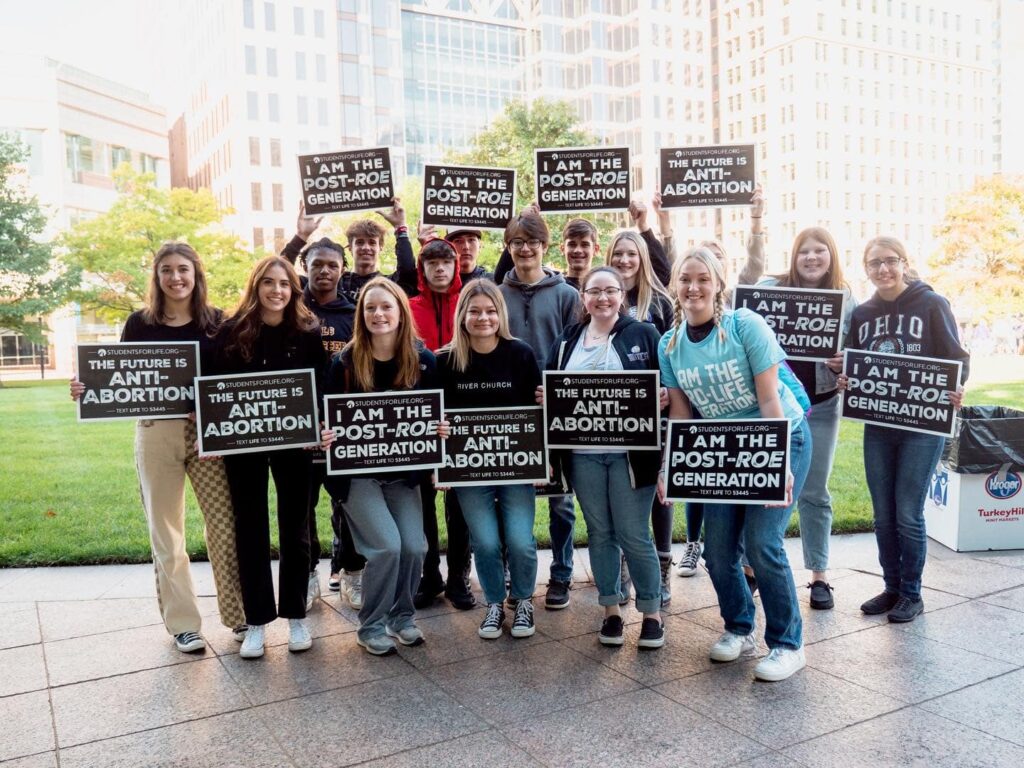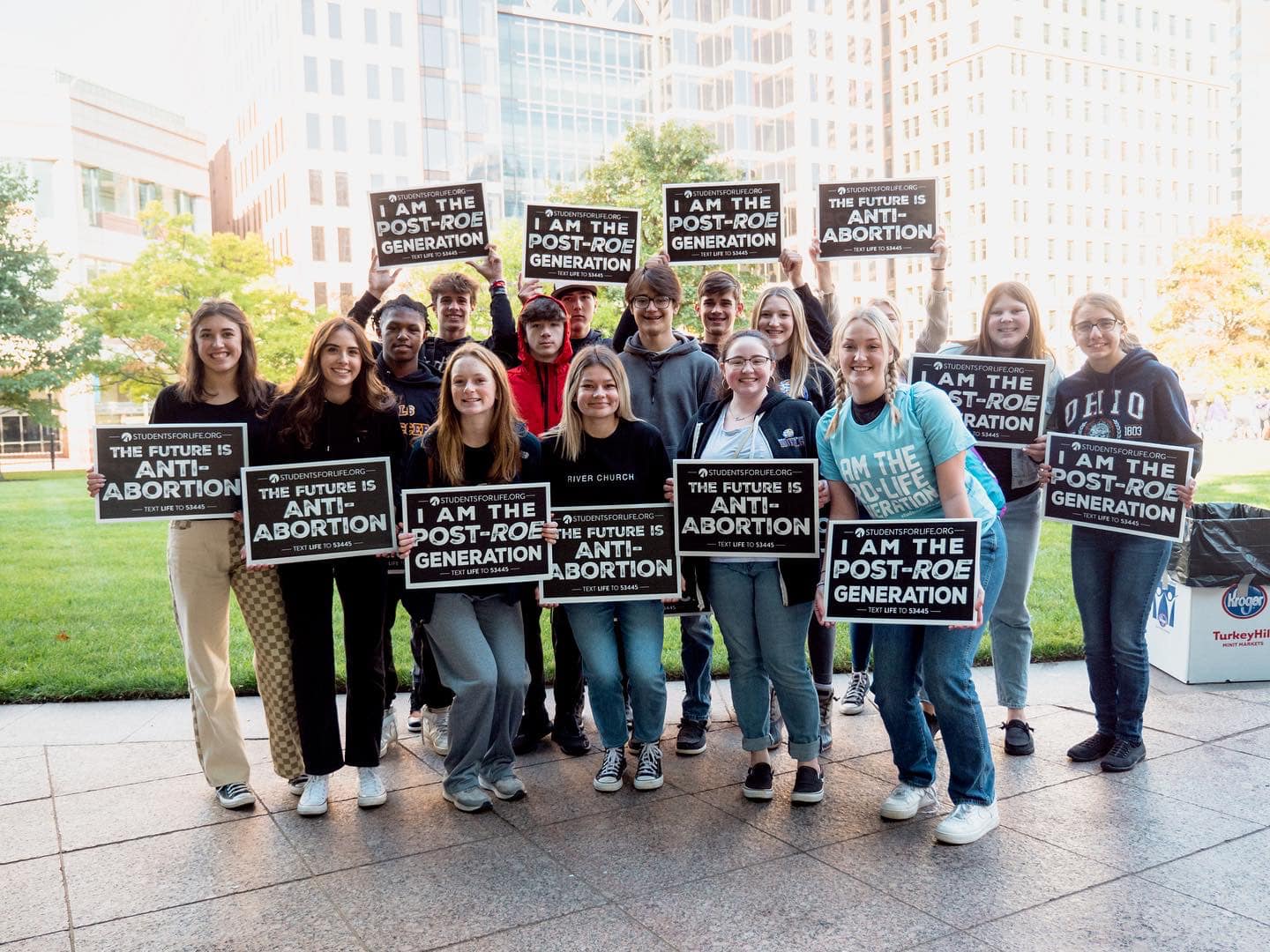 While Ohio law allows for abortion up to 5 months into a pregnancy, a heartbeat law was passed and signed in 2019 – but has been held up because court actions by the abortion industry. Additionally, Secretary of State Frank LaRose pushed for language changes on the ballot to tell Ohioans the truth about what's really on the ballot – the amendment would "always allow an unborn child to be aborted at any stage of pregnancy, regardless of viability if, in the treating physician's determination" the life and health exception applies. 
"The extremist Planned Parenthood backed legislative battle could legalize the unthinkable in Ohio this November – abortion up until moment of birth and the right of parental notification being eliminated," said Hawkins. "People across this state rightly recognize this as an abomination – but the challenge we now face is to get every Ohioan not just informed about what's at stake, but to the polls. We're fighting against misinformation campaigns and well-funded extremists from out of state. But we won't let this radicalism win and we will not let the Biden administrations brand of abortion extremism take root here in Ohio!" 
In a previous post on the Students for Life Action blog, we laid out some key things that voters should know about the newest attempt to bring radical California style values on abortion to Ohio and other traditionally conservative and pro-life states. 
Students for Life Action remains committed to engaging voters, recruiting, training, and creating a groundswell of active grassroots supporters to push back against this pro-abortion radicalism.  
The Stop Abortion Extremism Tour will also visit the following cities in the coming weeks: 
Omaha, NE – Sept. 24

 

Fairfax, VA – Sept. 30

 

VA Beach, VA – Sept. 30

 

Bucks County, PA – Oct. 7

 

Louisville, KY – Oct. 14

 

Charleston, SC – Oct. 14 & 15

 
The pre-born lives that can be saved in Ohio and elsewhere in America are counting on us – we must not fail them. For more details about the tour and to register, click HERE. 
For interviews, email [email protected]   
####   
Students for Life Action (SFLAction), a 501c4, along with its 501c3 sister organization, Students for Life of America (SFLA), make up the nation's largest, pro-life youth organization, managing a political and policy operation engaging Americans of all ages but with a special emphasis on the largest segment of voters — the Youth Vote. Together they provide political, legal, educational, and community support for women and children, born and preborn. Headquartered in Fredericksburg, VA, SFLA serves more than 1,400 groups on middle, high school, college, medical, and law school campuses in all 50 states. SFLA and SFLAction have more conversations with this generation targeted by the abortion lobby than any other pro-life operation in the world, each week reaching more than 4 million across social media platforms and averaging 1.3 million video views. SFLA has also launched multiple initiatives to lead and serve  the future of the pro-life movement including the Campaign for Abortion Free Cities, Standing With You, and the Demetree Institute for Pro-Life Advancement . Over more than 17 years, President Kristan Hawkins has grown SFLAction/SFLA and the Pro-Life Generation into a nearly $20M organization, now preparing for an abortion-free America.