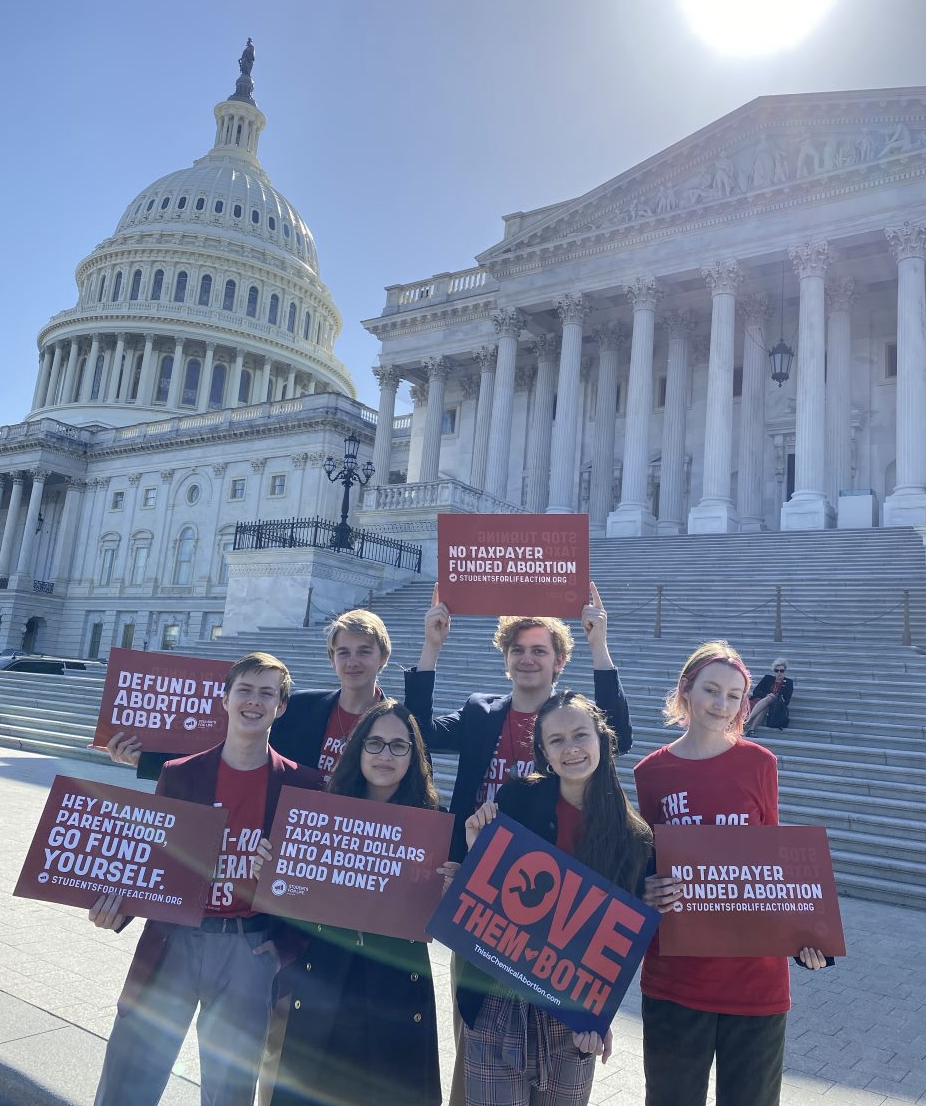 April 27, 2023
Students for Life Action Issues Scoring Letter, Monitors Senate Vote on Misguided Attempt to Revive 100-Year-Old ERA
"In Dobbs, the Supreme Court rejected the notion that abortion was written in invisible ink in the Constitution, but Senate and House Democrats want to pencil it in through strained definitions of 'sex,' which doesn't mean what it used to in the law," said Students for Life Action President Kristan Hawkins said in an earlier statement.
CLICK HERE to read SFLAction's Blog
CLICK HERE to view a national petition
WASHINGTON, D.C. (04-27-2023) – As Students for Life Action (SFLAction) previously reported, abortion is not a right founded in the Constitution, yet the abortion lobby who insists otherwise wants to have it both ways – by pushing the Equal Rights Amendment (ERA), better known as the Everything Related to Abortion Act, they seek to revive expired legislation just in case their argument fell short.
SFLAction notified Members of Congress that it will be scoring cloture votes on S.J. Res. 4 today, which aims to make the 1972 ERA a part of the Constitution. "Abortion advocates for years were honest that creating a real constitutional hook for abortion was key," Hawkins wrote in an op-ed published by Fox News.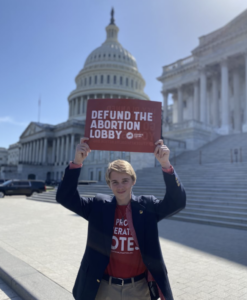 Recently, SFLAction joined a coalition of pro-life organizations at a press conference to speak out against the harmful realities of the ERA. The amendment pushed again today goes against the longstanding rules process as it failed to meet Congressional deadlines twice.
"Amending our nation's Constitution isn't supposed to be easy and broad consensus is needed to make any changes. Those obsessed with the 'Everything Related to Abortion' Act have twice failed to convince their fellow citizens, and given the radical nature of their demands, I'm not surprised. In fact, states actually pulled their support on further reflection. This issue is made even more controversial as the definition of 'sex,' meaning male and female, has been changed in many places to 'gender,' a fluid construct in the law that has led to all kinds of policies first-wave feminists could never have imagined," added Hawkins.
Passage of the ERA would not only hurt women and the preborn by wiping out laws that exist to help them, but it would make it virtually impossible to protect life in law throughout state legislation. SFLAction's engagement to address abortion at the federal level, as exemplified in the ERA fight, remains a top priority.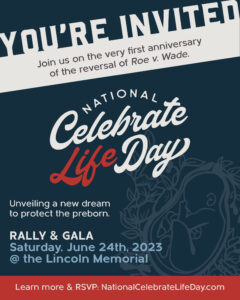 SFLAction and Students for Life of America will bring a strong pro-life message to Washington on June 24, 2023, with its National Celebrate Life event that calls for protection for the preborn at the federal level including the rights afforded in the 14th Amendment.
To read Hawkins' op-ed in the Washington Times, click here: The Equal Rights Amendment doesn't deserve a participation trophy in the Constitution
For a short video highlighting Pro-Life Leader views on the ERA, click here.
For interviews, contact [email protected] 
–30–
Students for Life Action (SFLAction), a 501c4, along with its 501c3 sister organization, Students for Life of America (SFLA), make up the nation's largest pro-life youth organization and a political and policy operation engaging people of all ages. Together they work to end abortion — the human rights issue of our day — and provide political, legal, and community support for women and their children, born and preborn. Headquartered in Fredericksburg, VA, SFLA has more than 1,300 groups on middle, high school, college, university, medical, and law school campuses in all 50 states. SFLA creates strategy, policy, and programming to connect those most targeted for abortion with people ready to help and builds a framework for political engagement on their behalf. SFLA and SFLAction have more conversations with those most targeted by the abortion industry than any other pro-life outreach in the world, reaching more than 2 million people across social media platforms each week and engaging in approximately 100,000 digital conversations per month. Over more than 16 years, President Kristan Hawkins has grown SFLAction/SFLA into an $18 million organization preparing for a Post-Roe America.