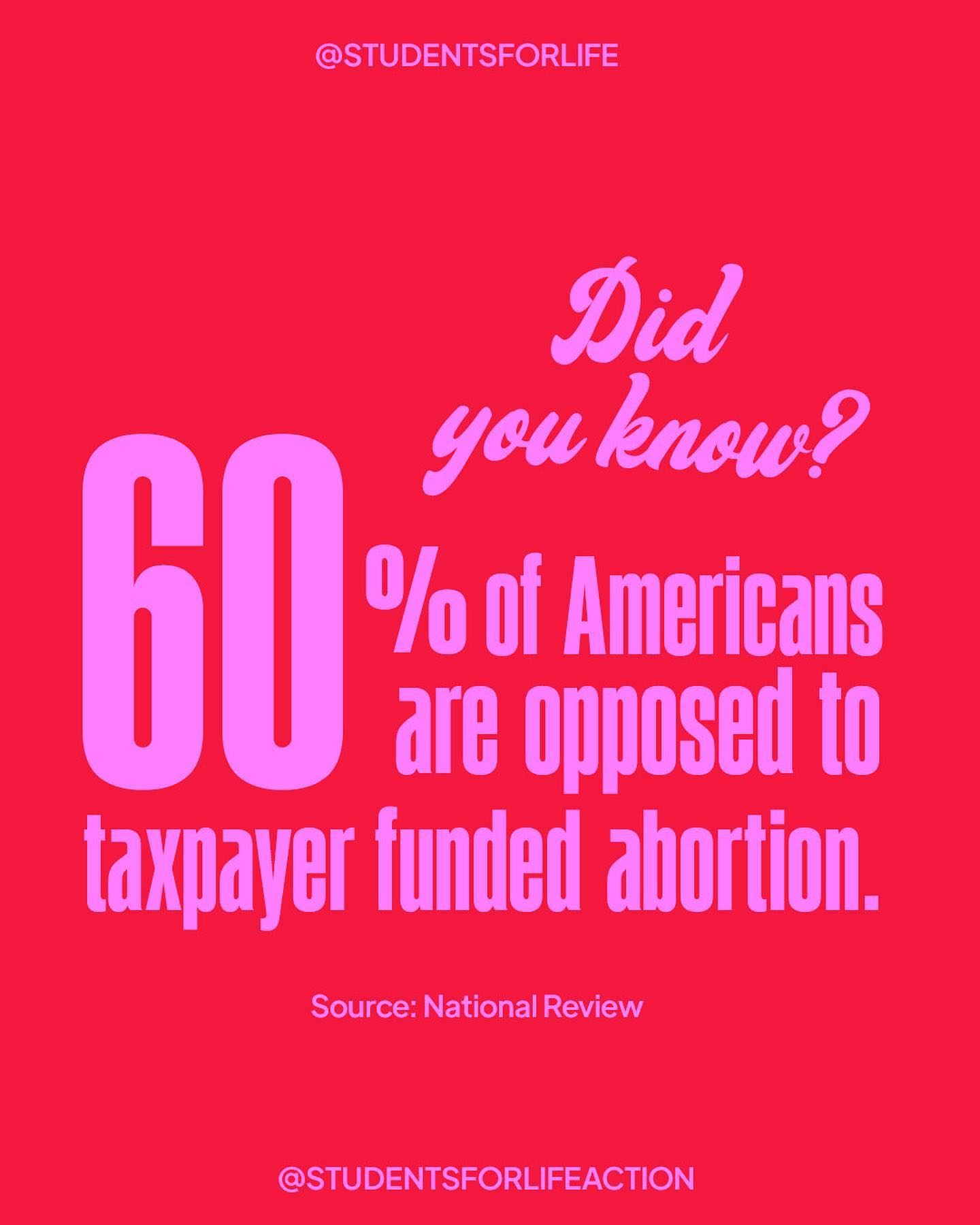 June 14, 2023
Students for Life Action Says Vote YES on the REINS Act, Issues Score Letter to Congress
"With scarce taxpayer resources, our government needs to prioritize vital services, not life-ending procedures and pills that result in the violence of abortion. And as our YouGov poll shows, even Gen Z and Gen Y registered voters don't want to write a blank check to abortion vendors," said Savanna Deretich, SFLAction Government Affairs Coordinator. "We're thankful for our Pro-Life Champions in Congress that are innovating ways to cut the cancer of abortion out of our federal spending."
WASHINGTON, D.C. (06-14-2023) – Students for Life Action (SFLAction) commended the efforts of Congressmen Bob Good (VA-05) and Chip Roy (TX-21) for introducing an amendment to H.R. 277, the REINS Act of 2023. Their amendment, if passed, would change the definition of "major rule" to include any rule likely to result in increased access to abortion, abortion-related series, or abortion-related travel.
Highlighted in their letter to Capitol Hill legislators, SFLAction noted that the REINS Act requires all major rules issued by United States departments or agencies to be approved by Congress before going into effect. Reps. Good and Roy's amendment would cast a light on any department or agency that tries to enact a rule expanding access to abortion using taxpayer funds.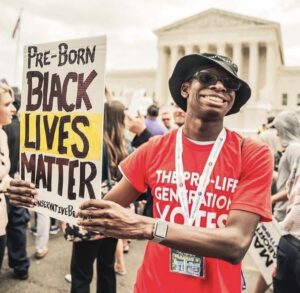 "Under the Biden Administration, we've seen various agencies led by pro-abortion officials attempt to rework rules to prop up the abortion lobby," added Deretich. "This amendment is crucial in stopping Washington bureaucrats from doing favors for the predatory abortion industry."
SFLAction warned U.S. House Members that today's vote on the REINS amendment will be included in its annual Pro-Life Generation Report Card where Members' scores are shared with activists in all 50 states and the pro-life community.
Recently, SFLAction President Kristan Hawkins wrote a letter to Capitol Hill to call on leaders to use every tool available as abortion impacts all. "The Biden Administration delivers death by abortion as a policy fully metastasized throughout the federal government. Given the already extensive engagement of the federal government on the issue of abortion, national leaders must act to right a terrible wrong in our law, policy, and spending," Hawkins previously stated.
To read more about Rep. Roy's re-introduction of SFLAction's Protecting Life on College Campuses Act, CLICK HERE.
For interviews email [email protected] 
–30–
Students for Life Action (SFLAction), a 501c4, along with its 501c3 sister organization, Students for Life of America (SFLA), make up the nation's largest pro-life youth organization and a political and policy operation engaging people of all ages. Together they work to end abortion — the human rights issue of our day — and provide political, legal, and community support for women and their children, born and preborn. Headquartered in Fredericksburg, VA, SFLA has more than 1,300 groups on middle, high school, college, university, medical, and law school campuses in all 50 states. SFLA creates strategy, policy, and programming to connect those most targeted for abortion with people ready to help and builds a framework for political engagement on their behalf. SFLA and SFLAction have more conversations with those most targeted by the abortion industry than any other pro-life outreach in the world, reaching more than 2 million people across social media platforms each week and engaging in approximately 100,000 digital conversations per month. Over more than 16 years, President Kristan Hawkins has grown SFLAction/SFLA into an $18 million organization preparing for a Post-Roe America.