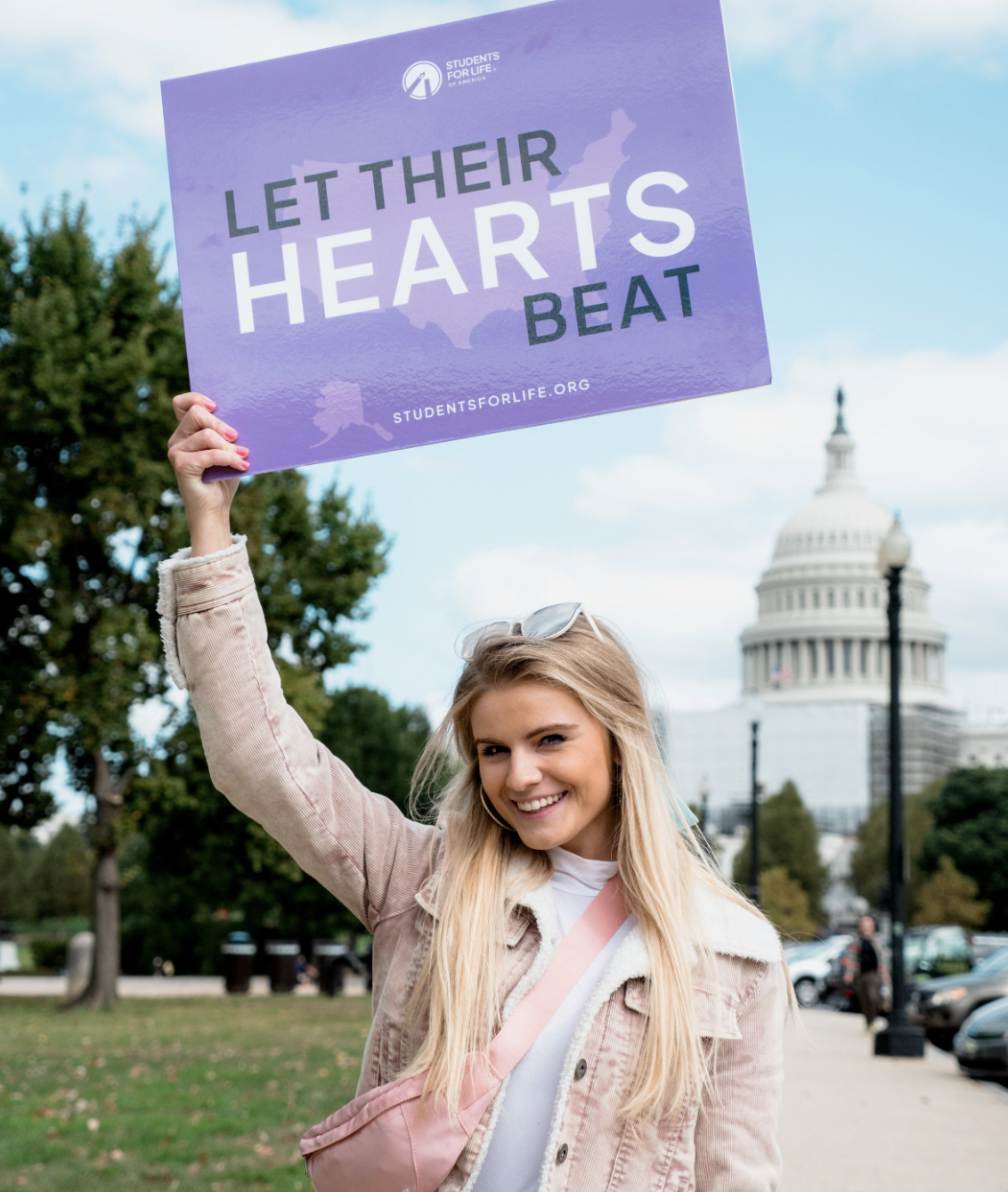 November 11, 2022
Breaking Down the BIGGEST Pro-Life Wins of the Election Cycle
Students for Life Action (SFLAction) knew that every part of the election wouldn't go our way, but that didn't stop our staff and students across the nation from putting major efforts into electing as many Pro-Life Champions as possible. As a result, we celebrated some major wins for the preborn at both the state and federal level.  
Here's a look at some of our most successful moments for the preborn this election cycle:  
Top Wins for Protecting Life in Law
Every state legislator who championed SFLAction-inspired pro-life bills from Chemical Abortion bans to Heartbeat legislation was reelected.

We saw sweeping victories for the legislators who

stood their ground and made their opponents admit their abortion extremism.

Those who ran away from the issue of abortion or tried to play to both sides were not as successful.

The Republican party is on the verge of securing the majority in the U.S. House of Representatives.

This chamber holds a great deal of power when it comes to investigations and government spending. As highlighted on our

Post-

Roe

Blueprint

, we're ready to defund Planned Parenthood and having the pro-life majority in the House is a great first step! It's so important to

join us in Washington

, D.C. this January at the March for Life to show how abortion

is

a federal issue.




 

With more Pro-Life Champions elected to State Houses, we are better off today than we were a week ago when it comes to passing pro-life laws on the local level.

Specifically, we are celebrating reelections and newly elected pro-life leaders in Alabama, Florida, Indiana, Iowa, Michigan, Pennsylvania, and Wyoming.

CLICK HERE

to read more about the Pro-Life Champions wanting to introduce (or reintroduce) SFLAction-inspired legislation next session.




 

In Nebraska, we finally have a filibuster-proof pro-life majority

(by just over 373 votes). State Senator Megan Hunt, a

friend of the local Planned Parenthood

, will no longer be able to use a 

filibuster to defeat life-saving laws from going into effect

. We now have the opportunity to pass pro-life legislation in Nebraska and go on the offense against

late-term abortionist LeRoy Carhart.

In North Carolina, we flipped the State Supreme Court from a 4-2 liberal majority to a 5-2 conservative majority.

The state Senate now has a veto-proof majority, and we just need to pick up one more state House seat to go on the offensive this spring. (C

LICK HERE

to read about how Planned Parenthood far outspent us, but the Pro-Life Generation outworked the abortion lobby.)




 

In Ohio, it is far more likely for our Heartbeat Bill (championed by SFLAction board member and former State Representative Christina Hagan) to be upheld now with a newly-promoted state supreme court chief justice.




 

In the

U.S. Senate

, we're sending

pro-life fighter Marco Rubio

back to Washington, D.C. as well as strong, pro-lifers

J.D. Vance of Ohio and Ted Budd of North Carolina

. We look forward to welcoming the new class of freshmen Senators as we await the results in Georgia and Alaska that could capture a Republican majority.




 

The Biden Administration and his friends in the abortion lobby took a victory lap, but the Democrat party spent

more than $400 million this election

cycle to sell death on demand which is no victory.

Their success? Gaslighting Americans into believing killing a preborn child is a fundamental right

,

and babies in the womb aren't a unique, whole human being.
The Pro-Life Generation has a lot to celebrate and be proud of, but as not every race was a win, we've made a strategy on where we must engage more than ever next year. We're so grateful for every student and volunteer that came alongside us this election season and we'll have one last opportunity to engage in this year that we'll be announcing on the SFLAction blog soon! Stay tuned. 
READ NEXT: Students for Life Action Says Culture Change Needed For the Next Round of Ballot Initiatives, along with a National Abortion Reporting Law