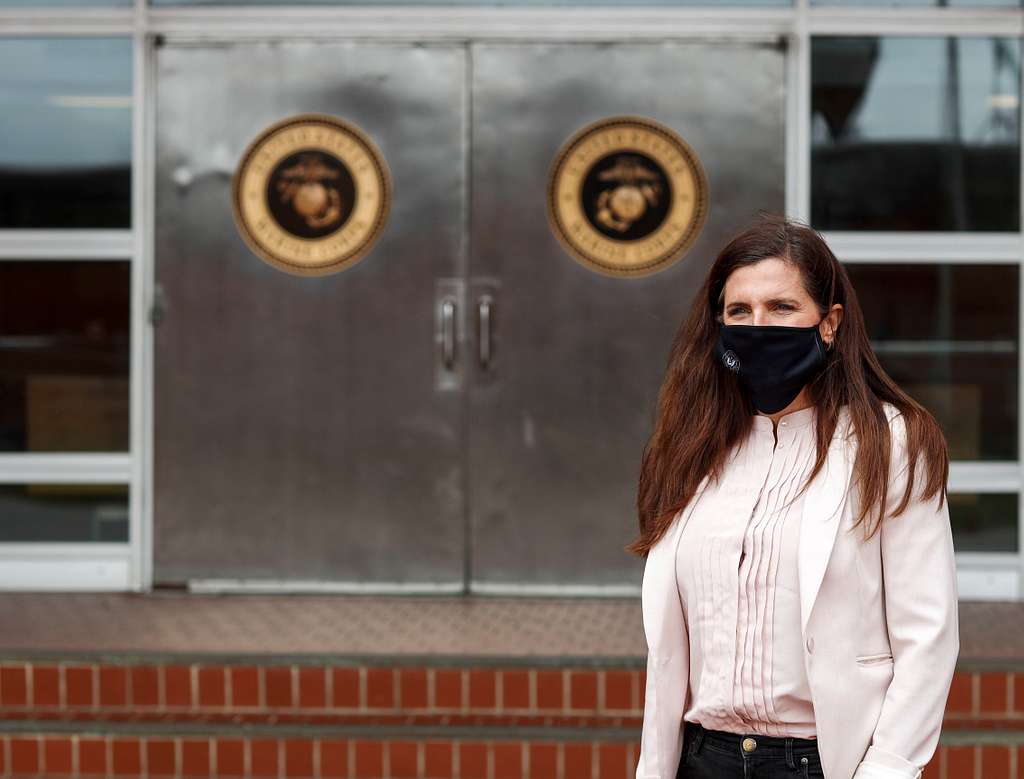 July 18, 2023
#DisgracedMace: Meet One of Biden's Favorite Republicans
In recent weeks, all it took was an amendment vote on stopping the military from ensuring the death of future Americans for South Carolina Congresswoman Nancy Mace to be exposed for the pro-abortion activist that she is — all while working against the Republican party that has a clear agenda in support of the preborn.  
As previously reported by Students for Life Action (SFLAction), pro-life champions in Congress such as Senator Tommy Tuberville have been standing up and saying 'NO' to the Biden Administration's radical push for abortion within our federal agencies – particularly in the military agencies such as the Departments of Defense and Veterans Affairs.   
SFLAction alerted Members on Capitol Hill that it would score the votes for amendments pertaining to this very issue, as funds for abortion travel were trying to be snuck in a huge defense spending bill called the National Defense Authorization Act (NDAA). Doesn't sound like a place for abortion funding and travel, does it?  
For some abortion supporters in Washington like Rep. Mace, it was the perfect way to insert their true opinions on the abortion lobby's agenda. In Politico, it was reported that the Congresswoman was frustrated by the amendment vote and exchanged hostile and appalling words with her staff about the vote that would hold Members of Congress accountable. Although she voted the right way, her comments exposed great hostility towards protecting life in law and service. 
Who needs Nancy Pelosi when pro-aborts have @RepNancyMace? https://t.co/akaYjQ2CnW

— Dustin Curtis (@prolife_dustin) July 14, 2023

Since her election in 2021, Rep. Mace has earned herself a C on SFLAction's Pro-Life Generation Report Card and is likely on track to do even worse in the next session. SFLAction President Kristan Hawkins tweeted, "Nancy Mace is a disgrace to Republican women. Our military exists to protect American lives – we shouldn't be giving them taxpayer-funding for abortions to take them." 
Rep. Mace has been quick to criticize many Republican policies, and it is evident that she's the GOP golden child for the likes of Planned Parenthood and President Biden. It's not an award or title we recommend, but with an inability to stand for the most innocent – the preborn who are defenseless in the womb – it's no doubt that President Biden loves the work of Rep. Mace in Washington.  
SFLAction recently published a blog entitled, 'Three Pieces of Pro-Life Advice for Rep. Nancy Mace,' after the Congresswoman welcomed the debate of pro-lifers on Steve Bannon's podcast show. While Mace didn't come through on her promise for debate, she has since revealed the depths of her abortion extremism.  
Where does Rep. Mace draw the line on abortion? Does she know Roe stood for abortion at any time for any reason? Does she support subjecting children to death for the sins of their fathers? How does abortion empower women? Does Rep. Mace believe the science that tells us life begins at conception?  
These are all questions the pro-life movement would like answered by the Congresswoman, as Hawkins notes her invitation for debate still stands. Until she can answer, SFLAction will continue to call out the disgraced legacy of Nancy Mace in Washington.  
READ NEXT: As Budget Fight Weighs on in Pennsylvania, Students for Life Action Issues Scoring Alert to Withhold UPitt Funding Over Barbaric Research Methods