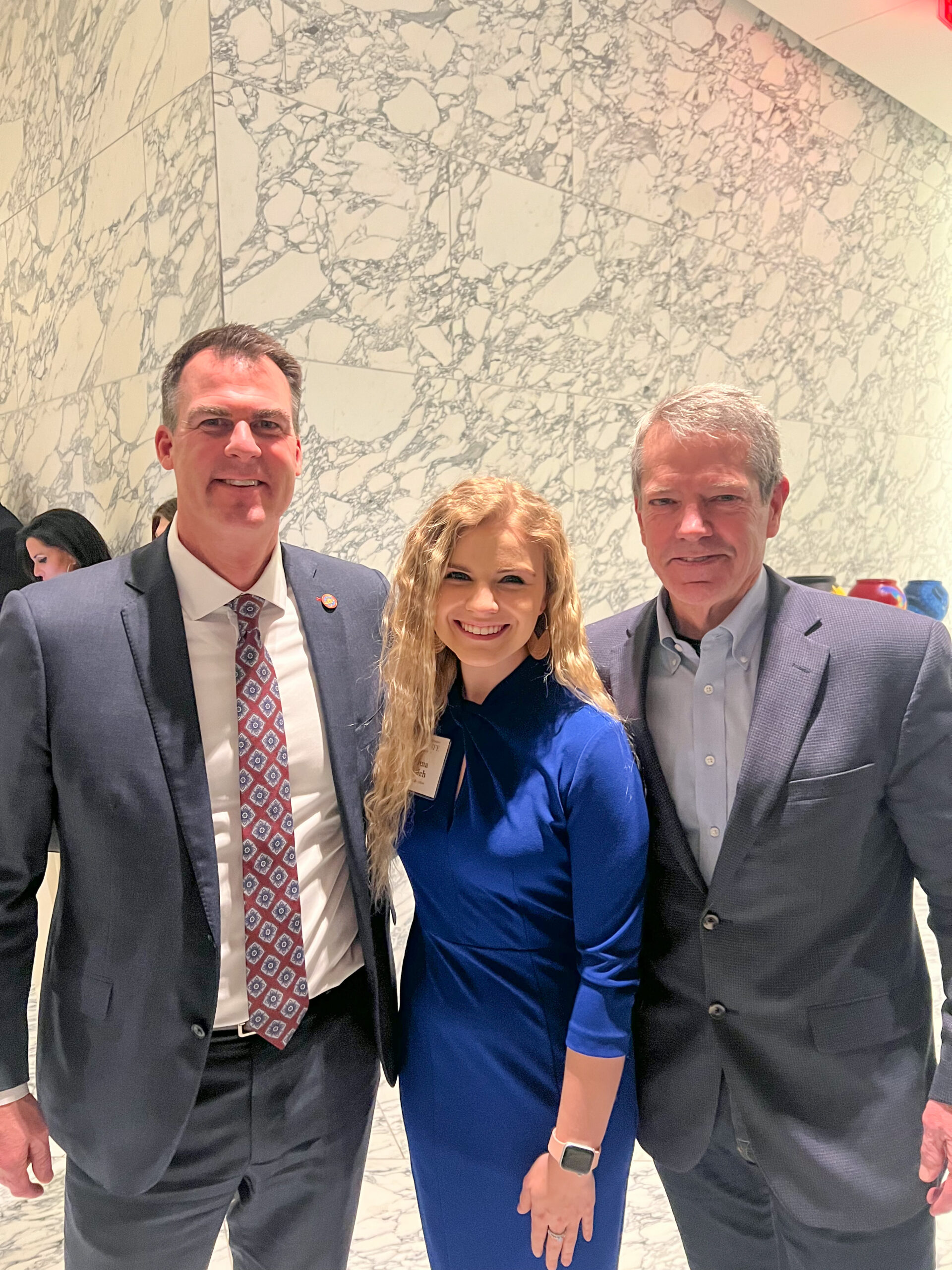 May 22, 2023
SFLAction Celebrates Governor Pillen Signing of 12-Week Preborn Child Protection Act, Promises to Return to Nebraska for Protection at Conception
"Life is winning in America," said Kristan Hawkins, SFLAction President. "We'll be back to work with Pro-Life Champions on Life at Conception legislation in Nebraska next spring, but today's victory is a small step in the right direction to change the culture surrounding the preborn and defending life at the earliest stages possible." 
CLICK HERE to read SFLAction's blog on delivering model spines to Senators who lacked a 'backbone' for the preborn. 
Lincoln, NE (05-22-2023) – Students for Life Action (SFLAction) applauded Nebraska Governor Jim Pillen for signing LB 574 into law that included the Preborn Child Protection Act – stopping abortions in the state after 12-weeks. Following an intense battle through the legislature, SFLAction grassroots activists worked to influence state leaders on the value of protecting life in law and service.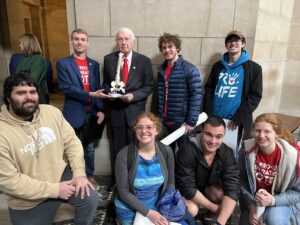 Thanks to the unwavering activism of SFLAction and coalition partners, Nebraska's 12-week Abortion Prevention Act passed thanks to the deciding vote of a legislator who won their election by a mere 373 votes, showing just how important of a role grassroots engagement play.
SFLAction previously reported that the passage of the 12-week bill occurred after months of lobbying, phone calls, petitions, and spine deliveries to weak leaders. "This wasn't our goal, but we're glad to see some life-saving measures passed in this legislative session," added Hawkins.
With data indicating that 95% of abortions are committed before 12-weeks, SFLAction will draw up plans to push a Life at Conception Act and Heartbeat Abortion Prevention Act with the help of the Pro-Life Generation next session – the largest voting bloc who according to Student for Life's YouGov polling want to see life protected in law and service.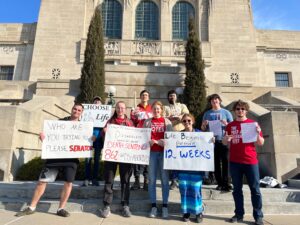 For interviews, email [email protected] 
CLICK HERE to read Kristan Hawkins' op-ed 'My Advice to the GOP on Abortion Policy' 
–30–
Students for Life Action (SFLAction), a 501c4, along with its 501c3 sister organization, Students for Life of America (SFLA), make up the nation's largest pro-life youth organization and a political and policy operation engaging people of all ages. Together they work to end abortion — the human rights issue of our day — and provide political, legal, and community support for women and their children, born and preborn. Headquartered in Fredericksburg, VA, SFLA has more than 1,300 groups on middle, high school, college, university, medical, and law school campuses in all 50 states. SFLA creates strategy, policy, and programming to connect those most targeted for abortion with people ready to help and builds a framework for political engagement on their behalf. SFLA and SFLAction have more conversations with those most targeted by the abortion industry than any other pro-life outreach in the world, reaching more than 2 million people across social media platforms each week and engaging in approximately 100,000 digital conversations per month. Over more than 16 years, President Kristan Hawkins has grown SFLAction/SFLA into an $18 million organization preparing for a Post-Roe America.