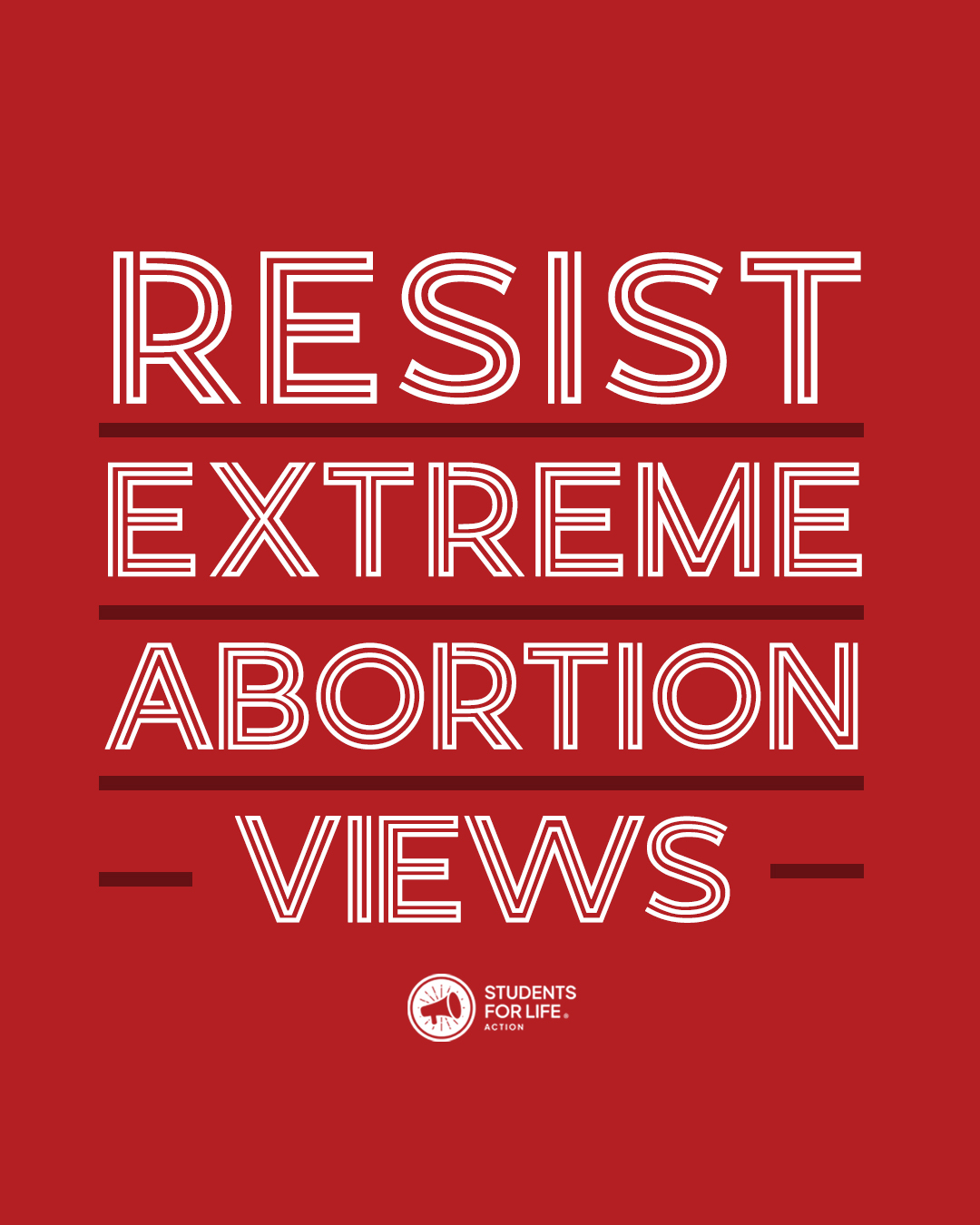 March 24, 2023
Abortion is Likely Back on the Ballot in these States: What You Need to Know
Since the rightful reversal of Roe v. Wade, a handful of states who could not bear to see preborn babies given the right to life have taken it upon themselves to attempt to enshrine abortion in their state constitutions through ballot referendums.  
Last year, Students for Life Action (SFLAction) engaged in various forms of voter education to combat the abortion lobby's massive budget used to push many of these reckless referendums. In a frightening return, abortion is likely to be back on the ballot, and we're watching closely this year as new measures appear to further the violence of abortion. Here's what you need to know: 
Ohio
In Ohio, pro-abortion groups are working to get an amendment on the November 2023 ballot that would enshrine abortion in their state constitution. In addition, this proposal would make state legislators' jobs difficult should they want to pass any bills to protect women and preborn babies if the legislation is characterized as an "abortion restriction." 
This extreme measure has even more absurdity to it as it allows sex-change surgery for minors among other bad provisions.  
National Review said that this amendment would, "Make the state into a haven for no-limits abortion and other procedures. It would become a likely jurisdiction to harbor a future Kermit Gosnell, whether he is a practitioner of abortion, sex-change surgery, or other procedures under the umbrella of reproductive care."  
Last month, SFLAction hosted a Political Leadership Workshop in Ohio to gear up Gen Z and Millennial activists in the upcoming ballot referendum fight. The workshop featured practical, no-nonsense training built around political strategies and tactics that have been successful for countless other issues to now be advanced in the pro-life movement.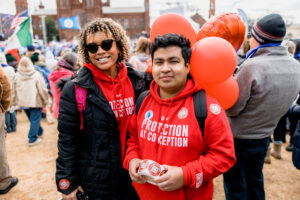 Florida
Efforts have been launched by the abortion lobby group called "Floridians Protecting Freedom" through a formal campaign to get a constitutional amendment enshrining abortion on next year's ballot.
This terrible ballot initiative would allow abortion up to 24 to 28-weeks in pregnancy, well past the point of the time a baby's heartbeat is detected and pain can be felt in the womb. These efforts seek to undo Governor DeSantis' recent signing of strong life-saving protections for babies with beating hearts – a clear sign of life.
Reports indicate this late-term effort would require "more than 800,000 signatures by February 1 to get the amendment on the 2024 ballot … and then need support from 60% of voters to succeed."
Arizona
An attempt is underway in Arizona to gain support for a question on abortion to appear on the ballot on the state's 1864 law that went into effect after Roe was reversed. The state's current 15-week limit is often argued to be an antiquated law, but SFLAction recognizes many of our finest laws (voting rights, civil equality, etc.) have a tremendous impact for our free society even though they weren't written yesterday.  
Missouri
Abortion groups in Missouri have submitted text for more than ten abortion ballot initiatives for review to the Missouri Secretary of State Jay Ashcroft's office. While this is still in the early stages, it's a prime example of intentional confusion from the abortion lobby considering the volume of initiatives voters would have to be aware of before voting.  
Last year, when blood money was funneled in to pass Kansas' abortion referendum, SFLAction said that many voters didn't know what the ballot initiative did. SFLAction will continue to closely monitor the potential referendums in Missouri and educate residents before heading to the ballot box.  
Idaho
In Idaho, lawmakers are working on establishing a requirement that says 6% of voters would need to sign in favor of a petition before qualifying for the ballot. SFLAction is working through the legislative process with pro-life champions in Idaho to pass life-saving laws to end dangerous Chemical Abortion Pills.  
Nevada
Tragically in Nevada, Senate Majority Leader Nicole Cannizzaro has introduced a constitutional amendment that could enshrine existing abortion rights in the state constitution. Senator Cannizzaro's amendment takes the state's late-term limit even further; Nevada already permits abortions up to 24-weeks. To pull off this extreme abortion overstep, Cannizzaro would have to get her amendment pass both the 2023 and 2025 biennial legislative sessions before appearing on the 2026 ballot.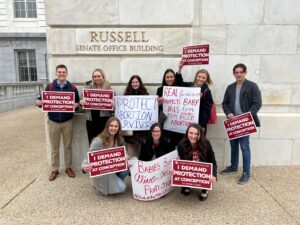 South Dakota
While South Dakota has made great strides for the preborn, the South Dakota Right to Abortion Amendment might appear on the ballot as an initiated constitutional amendment in November 2024. The potential ballot measure would legalize abortion in South Dakota throughout the second trimester if a physician makes a medical judgement "to preserve the life or physical or emotional health of the pregnant woman."  
Nebraska
Some Nebraska legislators are attempting to enshrine abortion rights in the state constitution with State Senator Megan Hunt of Omaha leading efforts to perpetuate the violence of abortion. Legislative Resolution 18CA seeks to amend Nebraska's Bill of Rights, adding the words "reproductive freedom" to the list of inalienable rights whereas LR19CA would add a new section to the state constitution establishing a "person's right to make decisions related to their pregnancy, including contraception and abortion." SFLAction has been active in Nebraska this legislative session fighting for Heartbeat legislation and will continue to mobilize our grassroots base who stand for life.  
SFLAction continues to monitor possible ballot initiatives in Montana, Wyoming, Utah, Arkansas, and Oklahoma. 
In other recent state news, the North Dakota State Supreme Court blocked an abortion limit, citing that the state constitution protects the procedure of abortion, not the preborn. Radical leaders in New Mexico, a deadly state for innocent, preborn life, also signed an abortion bill making city governments capable of overriding abortion restrictions. This is arguably an attack on the joint effort by SFLAction and Students for Life of America initiative the Campaign for Abortion Free Cities which are working to create sanctuary cities for the preborn in New Mexico.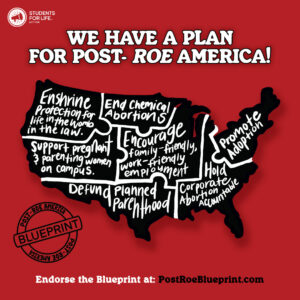 While SFLAction continues to strategize on how to address the pro-abortion ballot referendums, we encourage readers to check back into this blog for important updates and ways to get involved. Ballot referendums are a risky tool and adored by the abortion lobby because they have found success in confusing the public on what's truly at stake through deceitful messaging. 
Sign up for our newsletter so you can stay in the loop and help spread the truth about what's on the ballot, educating people so they know what they're voting for now and not experiencing buyer's remorse later.  
READ NEXT: Florida's New Heartbeat Bill Proves that SFLAction Can Change the Hearts and Minds of Legislators