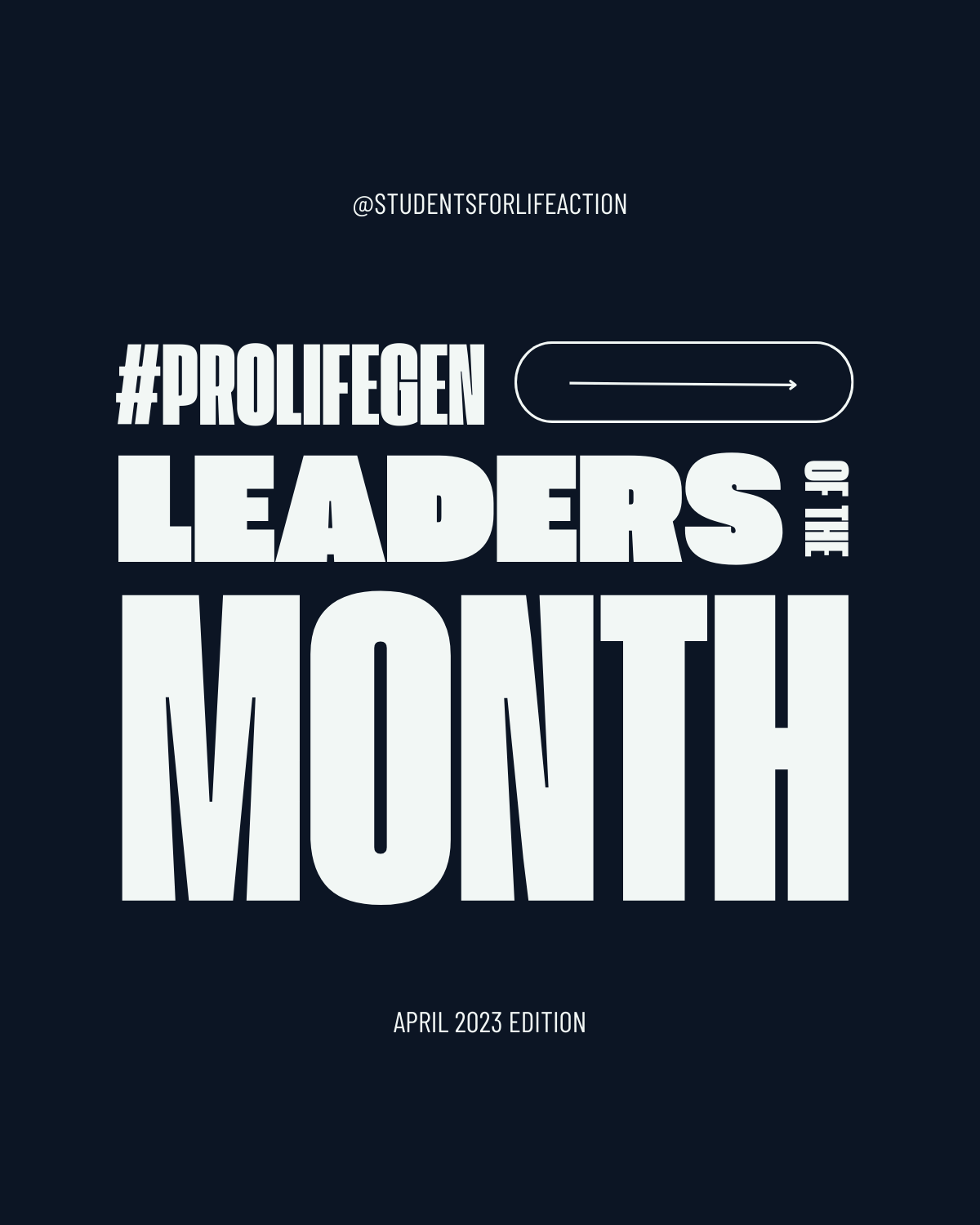 May 30, 2023
SFLAction's Pro-Life Leaders of the Month: April Edition
Unless you've been living under a rock, you've probably heard the phrase "LIFE IS WINNING" in our Post-Roe America. It's true – the preborn are being protected in states across the country and on the federal level. We're thrilled to see commonsense laws passed to protect the sanctity of life, and it wouldn't be possible without some courageous pro-life leaders!  
Each month, Students for Life Action (SFLAction) likes to highlight leaders on the state and federal level, as well as those willing activists and volunteers who help our team in the field. Keep reading to learn more about SFLAction's April Pro-Life Leaders of the Month and what they've been up to: 
Governor Ron DeSantis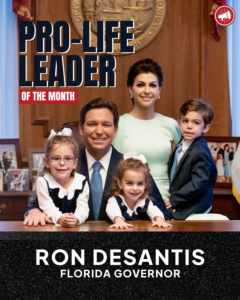 The Florida Governor has been making headlines lately with his bid for the White House, but we're awarding him a Pro-Life Leader of the Month award for his bold action to pass a Heartbeat Abortion Prevention Act.  
Setting a new standard for the nation, Governor DeSantis took on even pro-abortion members in his own party and demanded a pro-life bill be sent to his desk. This popular legislation supports the idea that when a preborn baby's heartbeat is detected, typically around 6-weeks, abortion should be unthinkable and unattainable as it is clearly ending a thriving life. 
SFLAction activists were thrilled to join Governor DeSantis at this bill signing ceremony. CLICK HERE to read more of the story on SFLAction's fight to get this bill through the legislature!   
Senator Ted Budd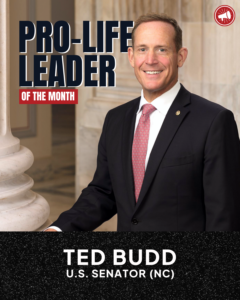 Representing the great state of North Carolina in the U.S. Senate, Ted Budd recently introduced legislation that took the media by storm. The Stopping Traffickers and Their Accomplices Act, supported by SFLAction, would require abortion vendors to file a report with the National Human Trafficking Hotline if they believe a woman has been trafficked.  
This spring, SFLAction students enjoyed meeting with the Senator during a lobby day on Capitol Hill! CLICK HERE to read more about the provisions in this bill that would make pro-life changes to abortion facilities and help protect women from abusers who utilize abortion as a tool to hide bad actions.  
Hayden Laye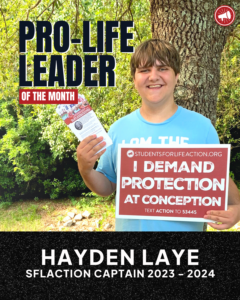 With a special session and countless exciting happenings in South Carolina, SFLAction could not be more grateful for our intern Hayden Laye who jumped right into a busy region! Laye participated in door knocking multiple times a week, lobbied in the state legislature, and was SFLAction's eyes and ears on the ground in South Carolina. 
Thanks to his rapid response and tireless efforts, SFLAction was glad to see the legislature pass a Heartbeat Abortion Prevention Act, especially when they tried to entirely protective legislation for the preborn. Major kudos to Laye for not being afraid to tell an elected official when they need to have a backbone!  
Read more HERE about SFLAction's plans for South Carolina's primaries and goal to pass a Life at Conception Act.  
With gratitude, we applaud our leaders from the grassroots to Capitol Hill for their work to protect life in law and service. Stay tuned to the SFLAction blog for more ways to get involved with our work this summer.